Meeting specific needs for the ever-growing CEP market


The ever-growing volume and high speed in distribution centers require robust design, proper belt tracking, and other specific features. HabasitLINK modular belts are designed to have high strength and easy maintenance as well as fast repair - ideal for potential unplanned downtime.

The right selection among our various plastic modular belts will help us face the challenges in the CEP market. You can rely on Habasit's comprehensive technical support, from belt selection to on-site engineering assistance and design.
HabasitLINK för distributionscenter
Revolutionerande för hantering avej transportbart
Volymen av online-försäljning ökar, och därför ökar också utmaningarna för transport av oregelbundna, överdimensionerade försändelser hos de flesta distributionscenter.

Habasit erbjuder två typer av rullplåtar som kan påskynda processen för dessa icke-transporterbara föremål: Maskinbearbetade plåtar är skräddarsydda efter storlek för att passa på plats med rullar som kan ha olika orienteringar för att ändra riktning, och gjutna plattor är standardstorlek för att underlätta designen av rännor.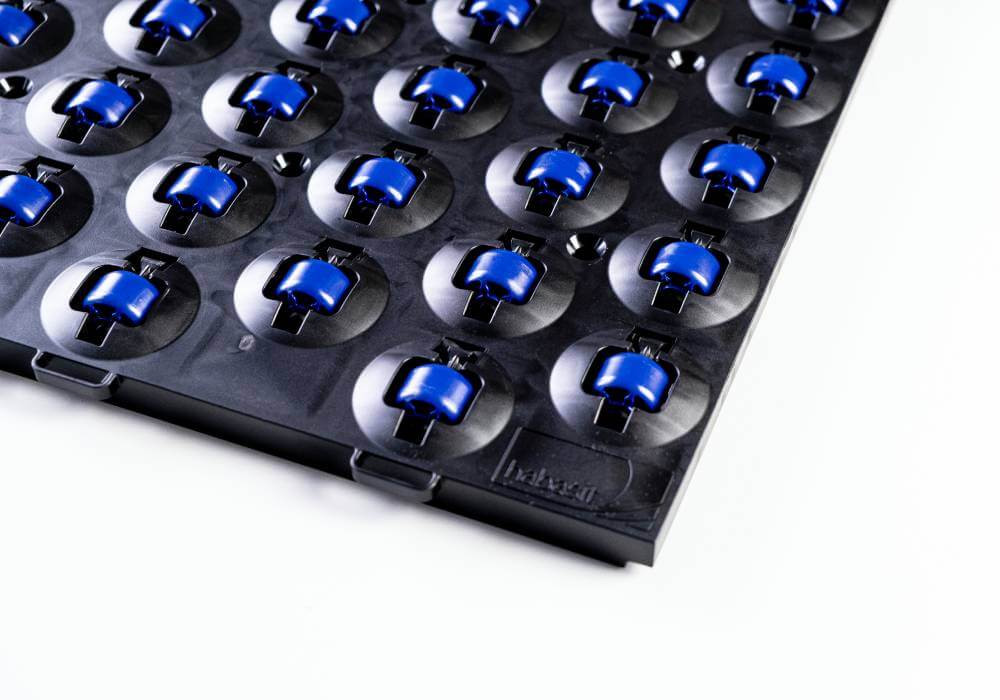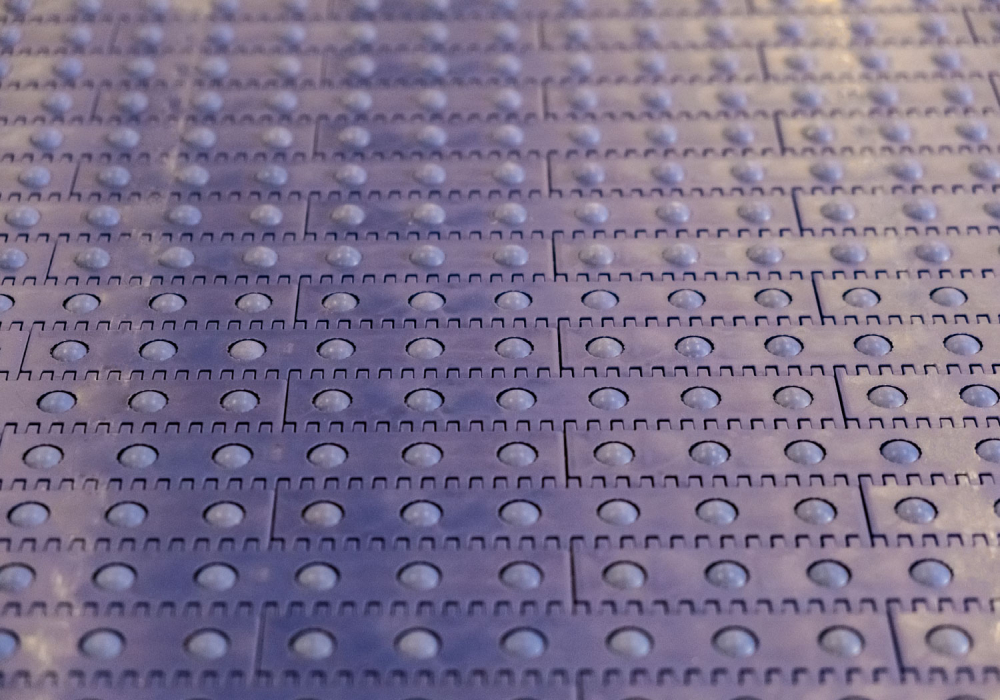 Kontrollerad flervägs förflyttning av varor
Vår HabasitLINK® M2483 Sphere Top 1" tillåter en kontrollerad rörelse av gods på bandet i alla riktningar, även om det skiljer sig från bandets transportriktning. Detta gör det lättare att hantera förpackade varor under automatiserade tilläggsapplikationer som etikettutskrift, skanning eller avvisning efter inspektion. Bältet har ett unikt system för att hålla kvar flytstänger, vilket gör att de roterande sfärerna kan röra sig fritt utan att vara för hårt fastklämda. Floaterstavarna i stål ger också stabilitet till det övergripande bältet.