kwi 13, 2022
Conveyor belts of the future at Anuga FoodTec tradeshow
Habasit will attend the Anuga Food Tec tradeshow at the Cologne Trade Fair Center in Cologne, Germany, from April 26 to 29, 2022. Habasit will be showcasing the next generation of belting solutions that improve hygiene and food safety whilst reducing water consumption, and minimizing product waste during food processing. Attendees can inquire about Habasit's solutions in Hall 6.1, booth D088.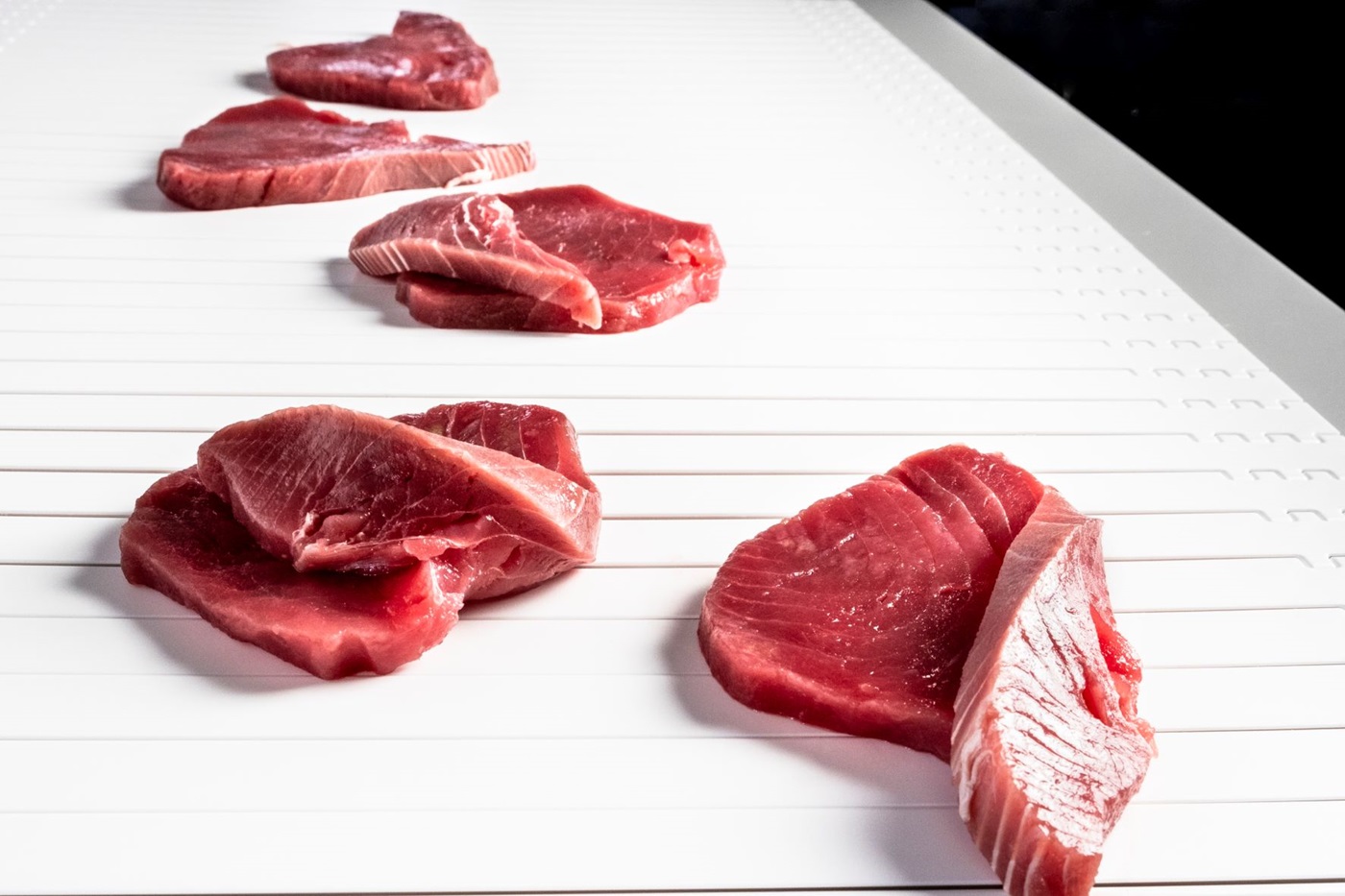 Anuga FoodTec is one of the largest and most comprehensive shows for the food industry and an excellent platform for exhibitors to showcase their innovative, visionary solutions for all aspects of food processing. As the industry leaders are gearing up to discuss food safety, automation, digitalization, and the industry's environmental impact, Habasit is ready to showcase smarter, safer, and more sustainable belting solutions for food processing and packaging.
Innovative design for easy sanitation, reliable operation, and effortless maintenance
Plastic modular belts are a common solution in food processing, especially in wet or humid conditions. Habasit's focus on improving their design to address the different industry challenges brings several new solutions the company will showcase at the exhibition. Like the new, unique in the market micropitch M0870 HighGrip that supports excellent product positioning also on tight transfer applications. The belt can achieve higher operating speeds and 50 percent lower minimum transfer distance thanks to its grip surface which can also reduce product slippage, even on incline and decline conveyors.
Another highlight is the new hygienic plug & play CIP unit. This easy-to-install cleaning device can significantly reduce the manual cleaning operation effort. Its state-of-the-art hygienic design is suitable for use with a wide range of cleaning agents and shortens the overall cleaning time, which is a resource-intensive operation at any production facility.
The undeniable star of the Habasit portfolio at Anuga is the Super HyCLEAN range, winner of the 2021
International FoodTec Silver Award
for an innovative concept of hygienic design.
Engineered for hygiene and food safety
Habasit Super HyCLEAN has been specifically designed to eliminate potential risk areas, so those elements of the plastic belt which usually contribute to challenges on food processing lines. This mold-to-width belt, with significantly reduced rods and hinges, has up to 80 percent more flat surface. This makes it easier to clean and less prone to catch residue from the processing line.
Saving resources with proven results
All these solutions, combined with Habasit's well-established Cleandrive monolithic range and the easy-release Cleanline fabric-based belts, have a proven record of contributing to savings in resource use. From energy consumption to the use of water and cleaning agents, to the sustainable total cost of operations, Habasit is determined and delivers belting which is smarter, safer and positively impacting the sustainability footprint of our customers.