Poszerzenie wszechstronności osiągów taśm transportowych
Taśmy transportowe i przetwórcze pracują w skomplikowanych i zróżnicowanych procesach. Niezawodność połączenia i możliwość wyposażenia ich w wysokiej jakości akcesoria, stanowi wartość dodaną i zapewnia, że taśma jest w stanie zagwarantować jak najlepsze wsparcie dla procesu.
Firma Habasit opracowała szeroką gamę akcesoriów i komponentów do taśm transportowych, co pozwala zwiększyć wydajność naszych taśm i dostosować je do indywidualnych potrzeb technologicznych. Zapewniamy również kompleksowy asortyment urządzeń, które spełniają wymagania produkcji standardowej lub specjalistycznej, a także instalację taśm i pasów na miejscu u klienta.
Profile i zabieraki
W zależności od rodzaju przetwarzanego produktu, optymalizacja linii i wydajność procesu transportu, może wymagać wysokiego stopnia dostosowania taśmy do indywidualnych potrzeb. Asortyment akcesoriów do taśm Habasit, w tym profile prowadzące, zabieraki, fale boczne i profile płaskie stosowane do uszczelniania krawędzi, pozwala znaleźć odpowiednie rozwiązanie dla Twoich indywidualnych potrzeb.
Tracking guides
Tracking guides are placed on the running side of conveyor belts or on the tooth side of timing belts. This provides true belt tracking in applications where long narrow belts are used for conveying products. Tracking guides are also common where products are side loaded, which could otherwise cause a lateral shift in the belt's direction of travel. The tracking guides can be notched or deep notched to provide maximum flexibility around the pulleys.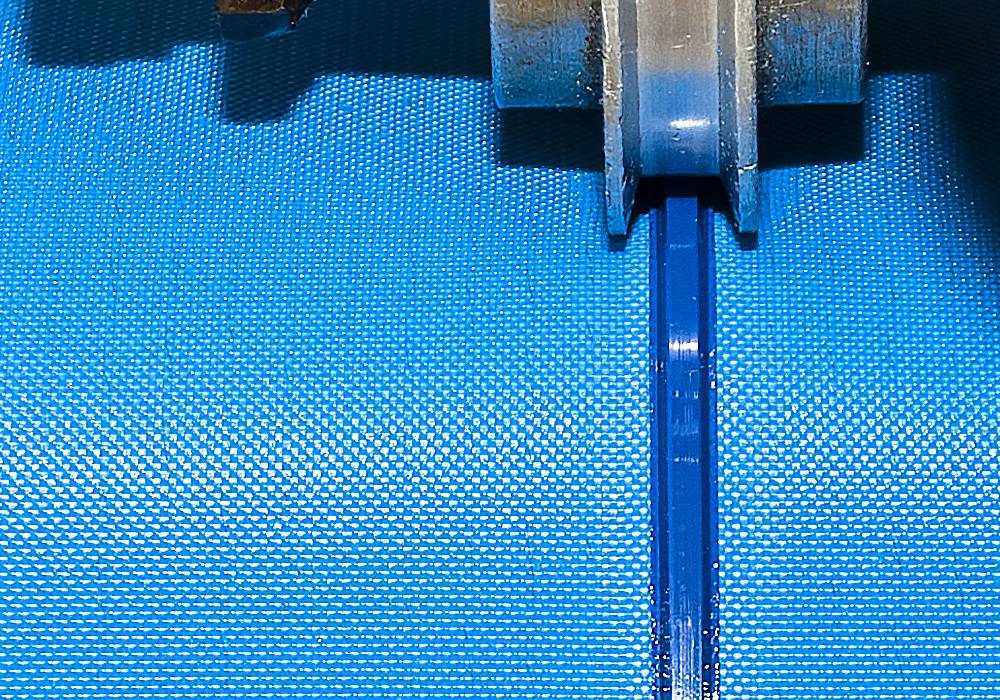 Cleats
Thermoplastic profiles and cleats are primarily used on inclining or declining transport, where they assist conveying and product placement. The advanced fabrication processes at Habasit result in hygienic edges, especially crucial for food industry applications.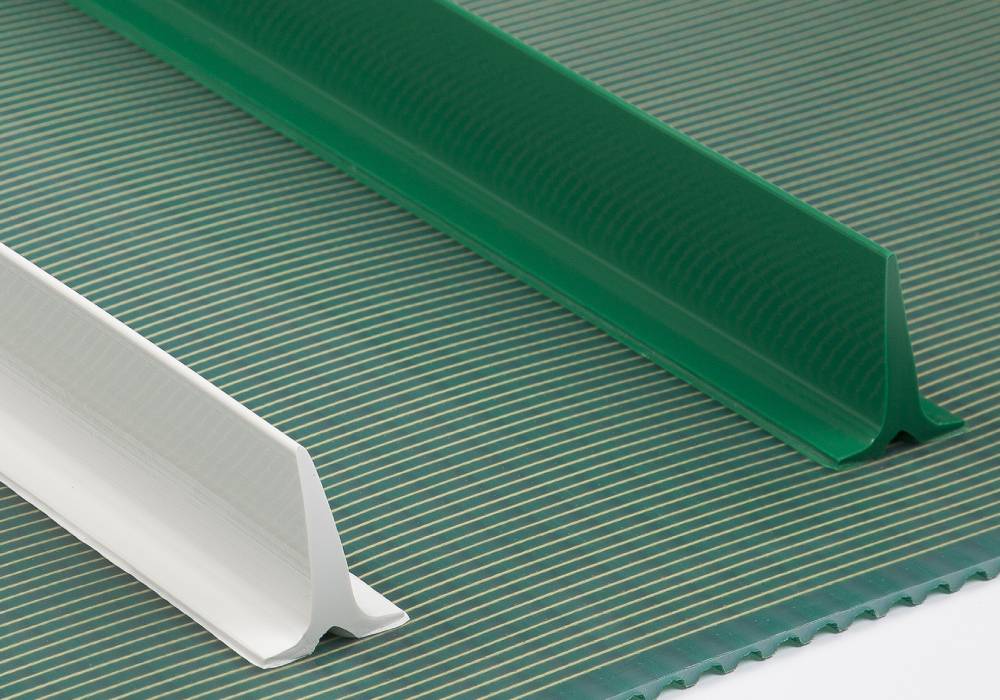 Sidewalls
Corrugated sidewall profiles support a wide range of applications from food processing to materials handling. Side walls can be used with or without cleats and offer and excellent flexibility and high level of wear resistance to ensure a long service life and outstanding performance. Side walls are mostly used to contain bulk goods.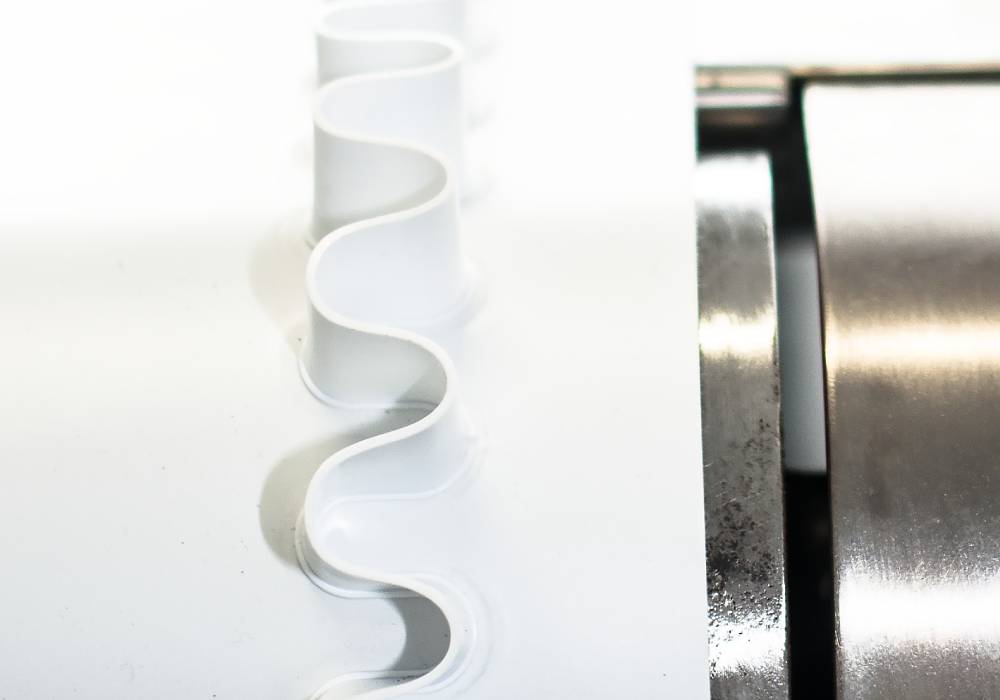 Edge sealing
Edge sealing is an additional hygiene measure mostly found in food applications to protect the inner layer of coated fabric belts from soiling by liquids or contamination by microorganisms. Edge sealing can also be applied to avoid fiber contamination of products, machines or bearings.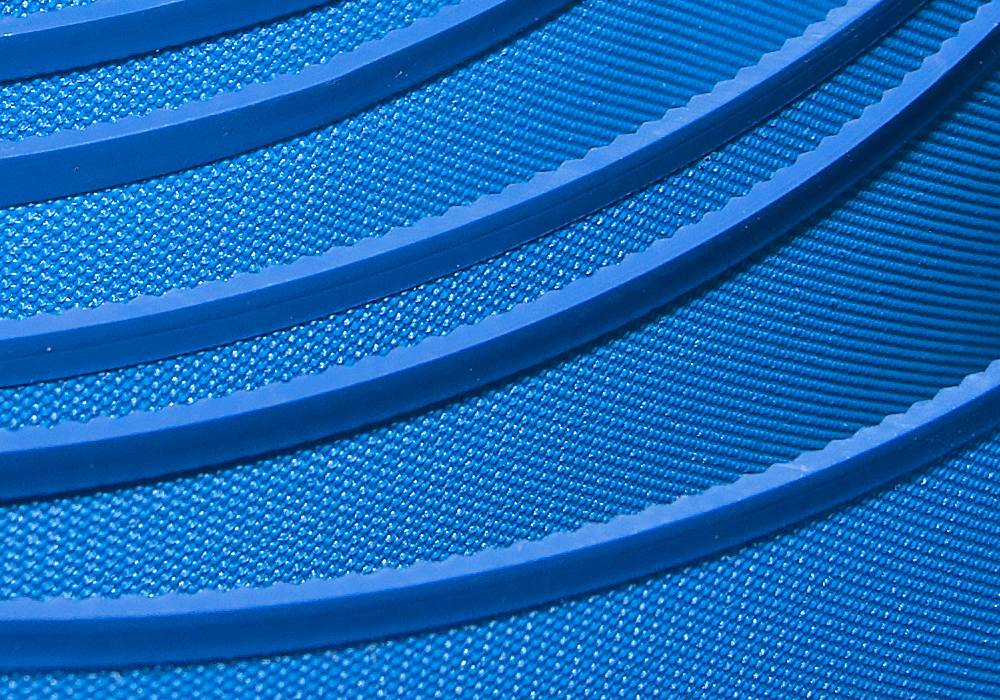 Wave profiles
Wave profiles work well in fruit and vegetable processing, where shock absorption and gentle conveying of products are required. Waves can act as shock absorbers on both flat and slightly tilted surface. Habasit wave profiles are approved for use in food contact applications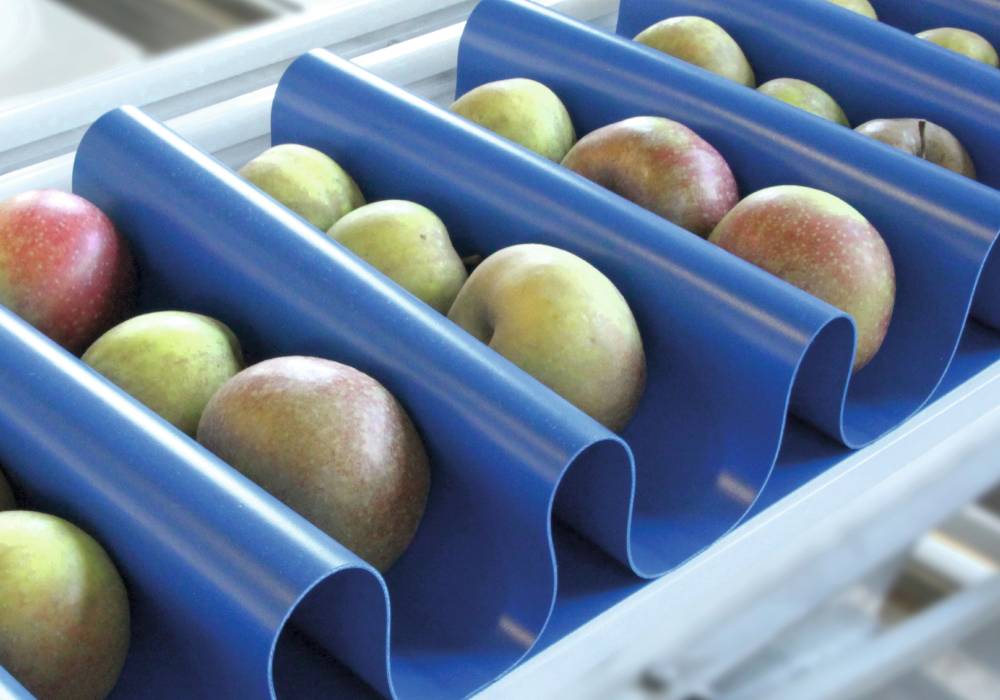 Belt Scrapers
Belt scrapers are an essential hygiene component on production lines in many sectors of the food processing industry. Their primary function is to remove waste and debris from the belt surface during production, to maintain good hygiene, and avoid build-up of soiling in roller drums.


Discover the Habasit belt-friendly scrapers, designed to improve cleanability and belt life-time.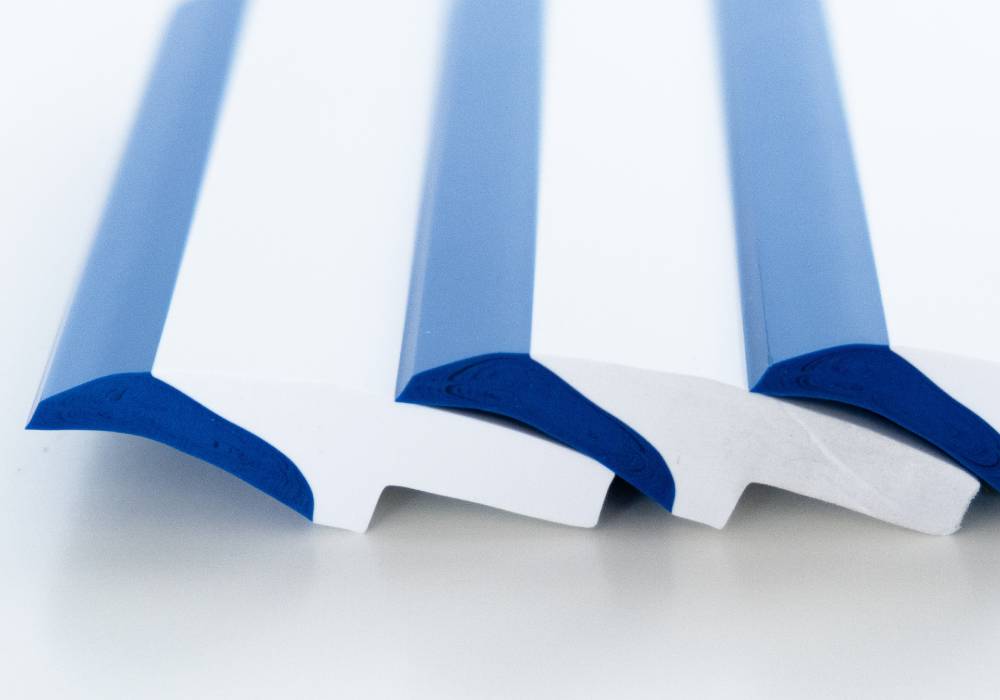 Sprockets for Habasit Cleandrive
A wide range of machined sprockets assure the best fit for all Habasit Cleandrive types and pitch sizes. Different materials and customized sprockets are available to meet your specific application requirements.

Habasit Cleandrive HyCLEAN sprockets guarantee the highest reliability and very easy cleaning, thanks to hygienic rounded surfaces that are free of crevices.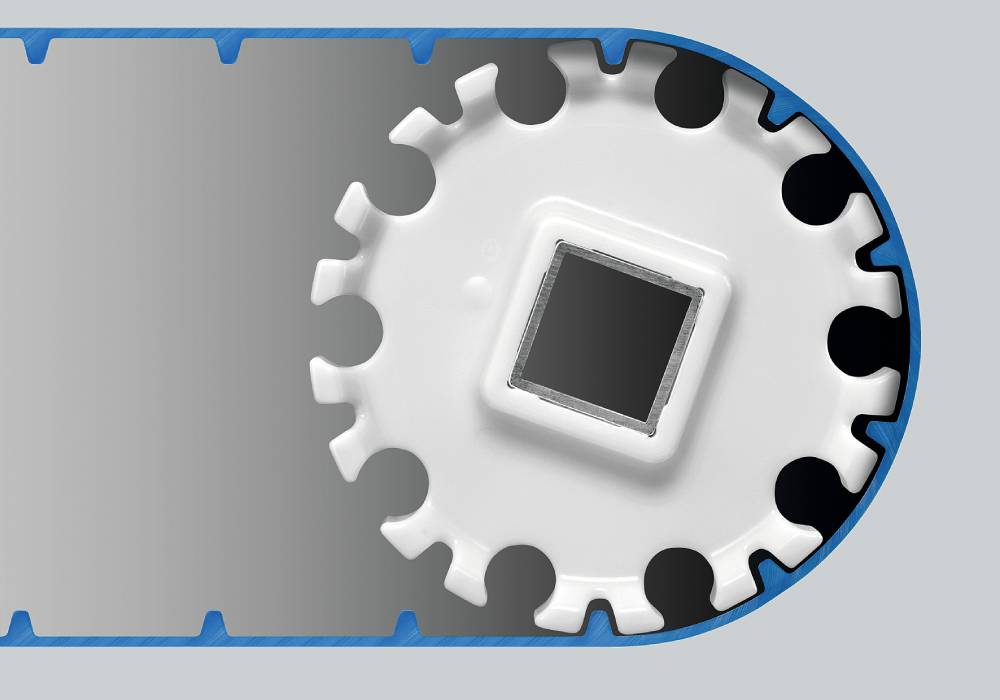 Timing belt pulleys
HabaSYNC timing belt standard and custom-designed pulleys are made to order in metric or imperial pitches. The standard material is aluminum, but other materials such as stainless steel, plastic, and UHMW are available on request. There is a choice of several designs, including bar stock, no flanges, single flange or double flange design, with or without hubs, and with special machined finishes for keys and clamping mechanisms.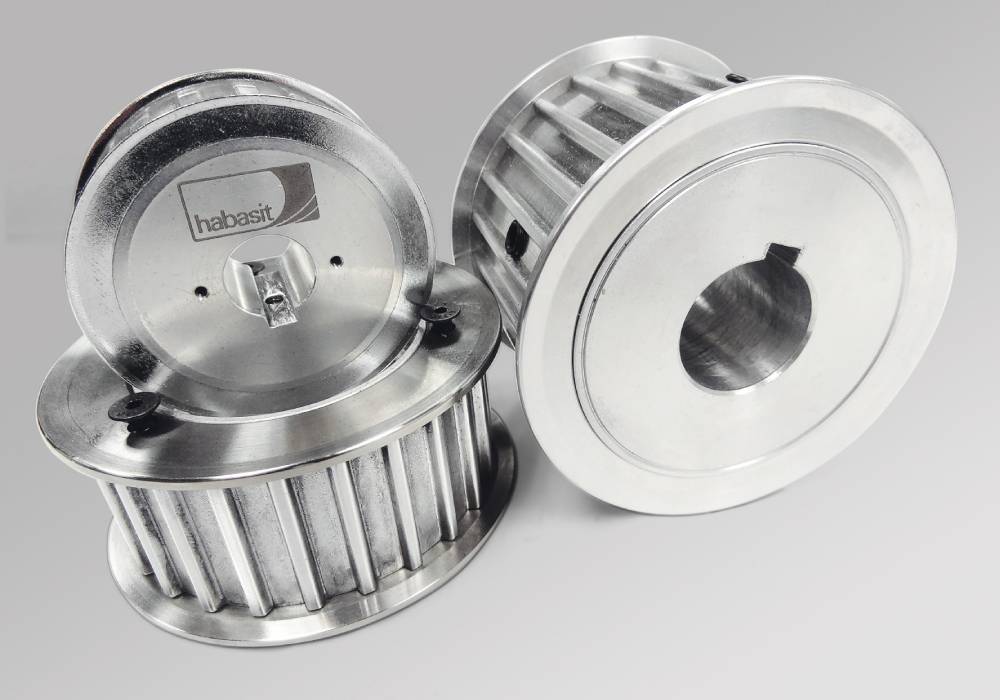 Guides and wear strips
HabiPLAST guides reduce the coefficient of friction (COF) between the teeth on HabaSYNC timing belts and the supporting conveyor surface. These guides are self-lubricating and designed to yield low noise. The material also provides good chemical and corrosion resistance.

HabiPLAST guides are available with or without raised edges, with a flat support surface or with tracking guides machined in the HabiPLAST surface to accommodate G6, G10 and G13 guides.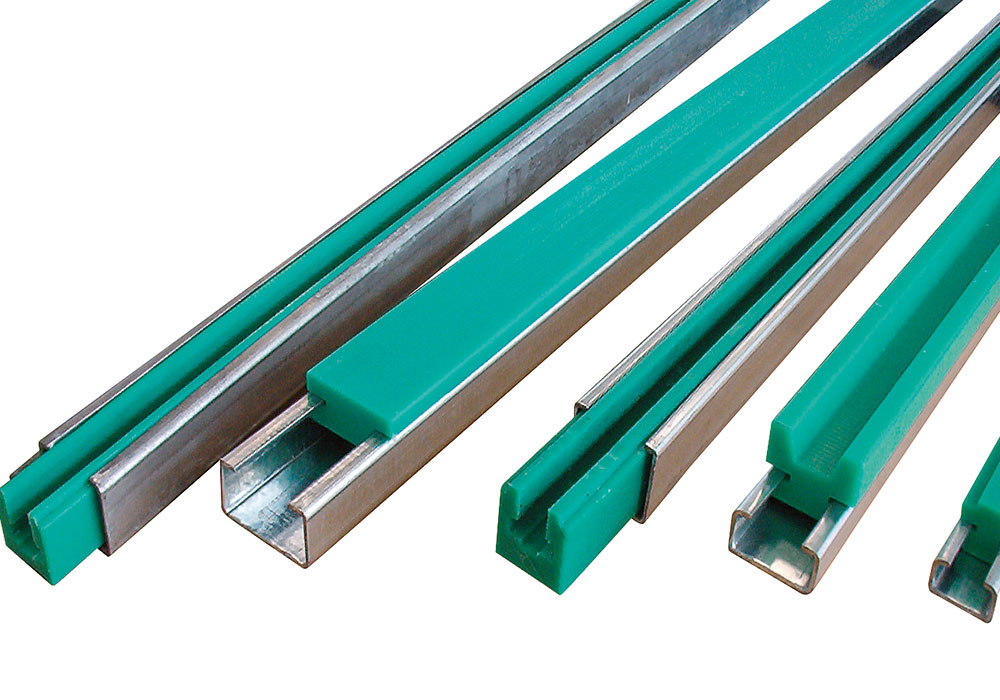 Możliwa jest fabrykacja taśm transportowych na miejscu
Dzięki szerokiej gamie narzędzi Habasit, możliwa jest skuteczna i wydajna fabrykacja taśm transportowych na miejscu. Dostępne serie urządzeń spełniają wymagania produkcji standardowej lub specjalistycznej, a także instalacji taśm transportowych i pasów na miejscu u klienta.
Hot-pressing devices
The kits provided to join Habasit fabric and monolithic belts consistently deliver outstanding joining quality, high reliability and flexibility. Ease of use is guaranteed by Habasit control units and a constantly updated database of joining parameters, validated by our engineers on Habasit products.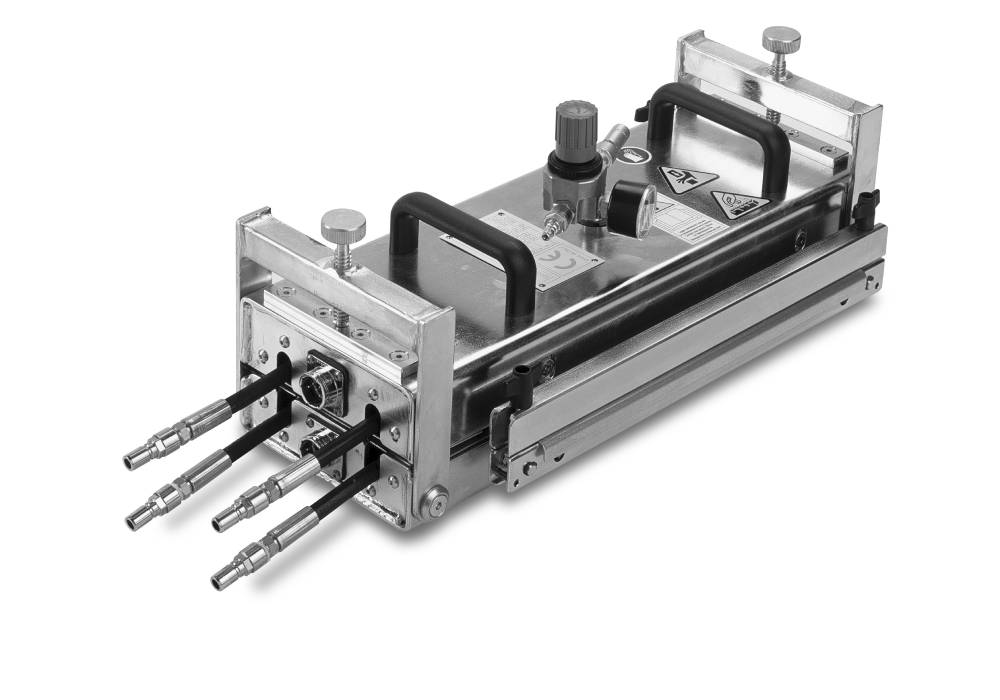 Joining devices
Habasit belts are joined using three different standard techniques, each providing different features and advantages, based on the application and the product type to be joined.

The range of joining devices includes welding tools and hot pressing devices covering different material needs and belt widths.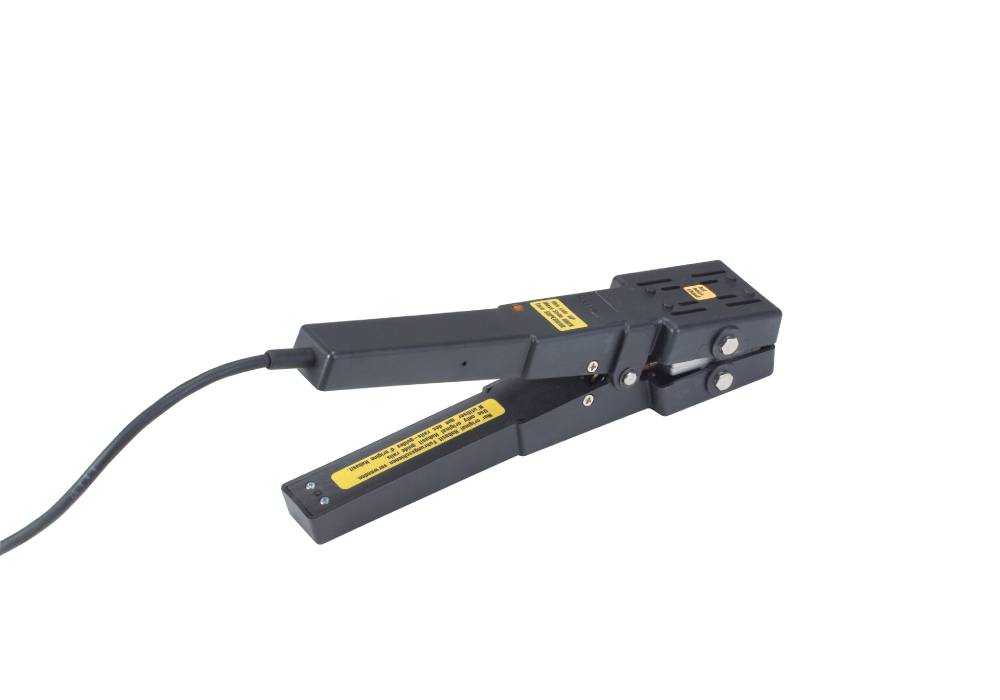 Skiving devices
Skiving prepares the belt ends for the Thermofix joining - a splice type, where the ends of the belt are skived to a wedge shape: one end of the belt from the top face, the second from the underside.