Habasit Plastic Scraper enables efficient cleaning without belt damages
With the help of Habasit E-BS38-FC Scraper a pizza producer successfully keeps belts clean from cheese residues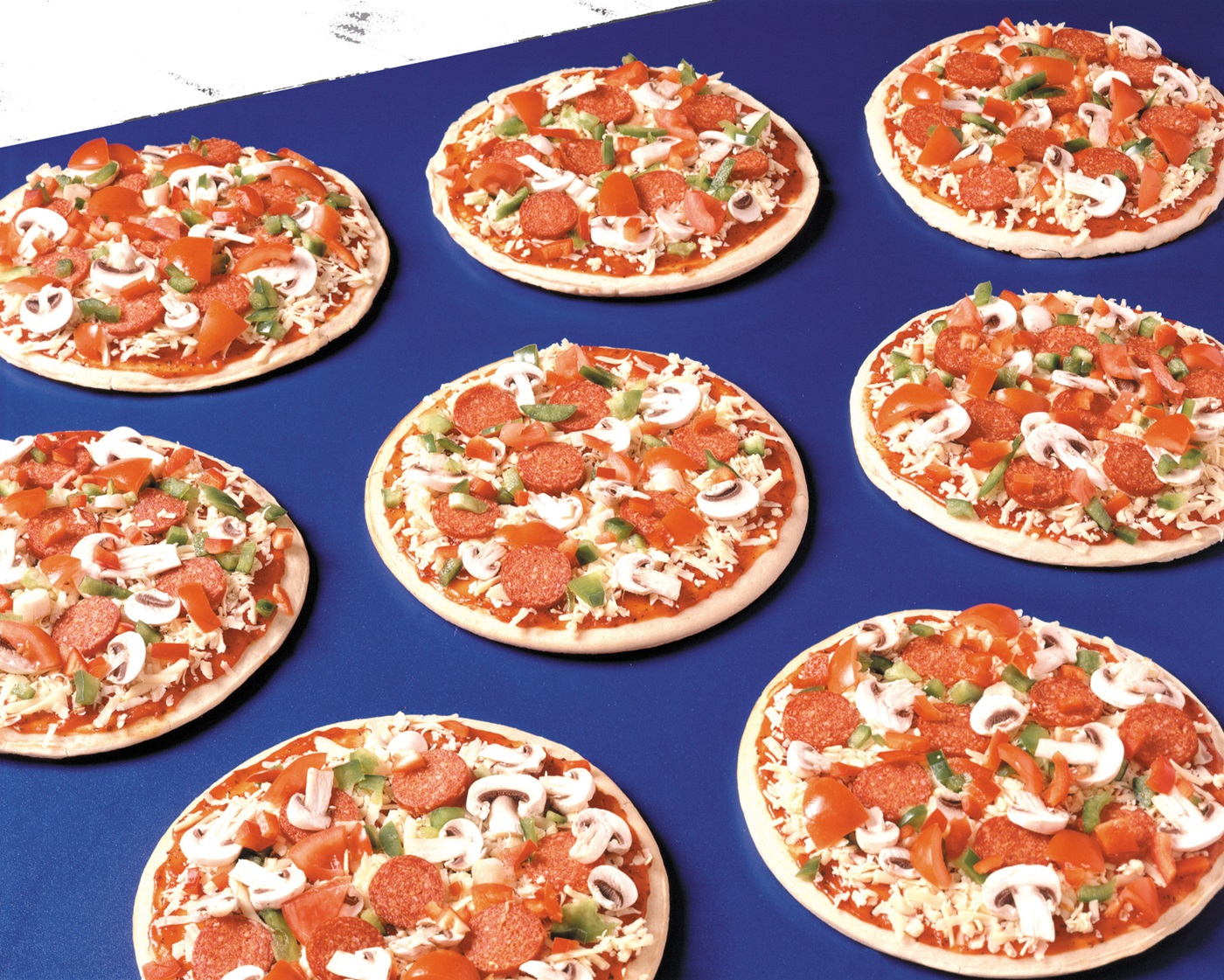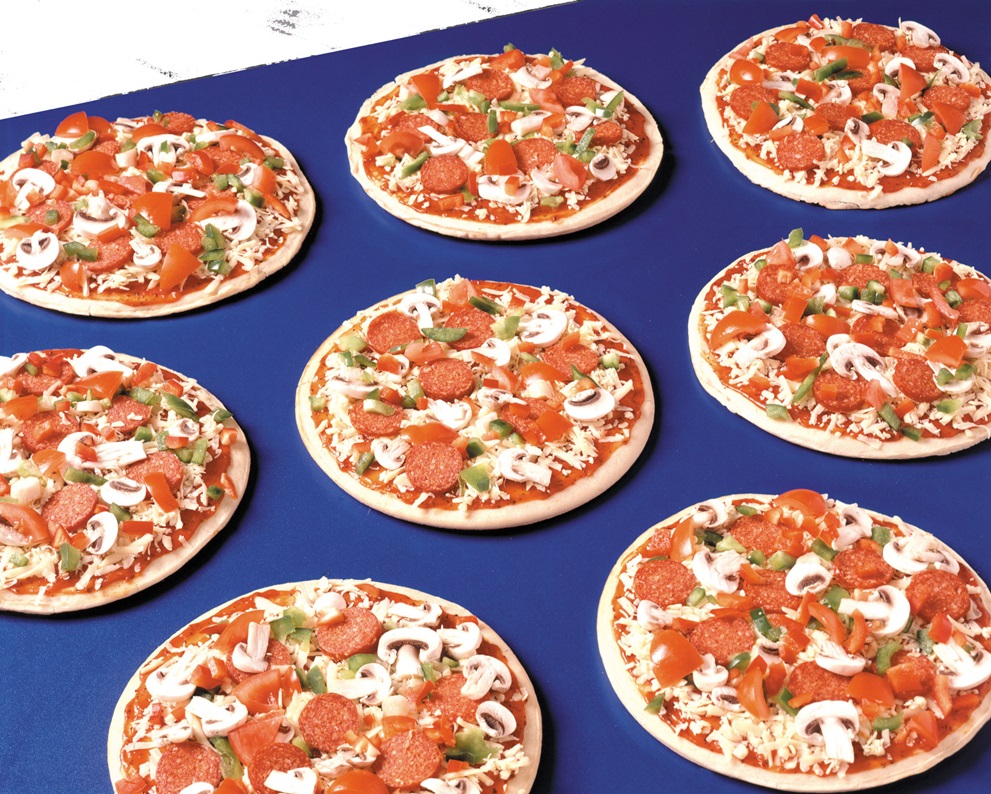 A food manufacturer was concerned about the cheese dispensing line, where mozzarella-cheese bits drop onto the pizzas. In this application, a scraper was mounted as a secondary scraper bar. In this point of the processing line, the pizzas are taken off from the oven. Due to the hot pizza, the food belt (FNB-5EIC) also becomes hot, resulting in cheese bits sticking on the belt. This causes difficulty in cleaning, especially after the production has been stopped and the cheese has cooled down. The result is often insufficient cleaning operation.
Thus, a better performing scraper was required to solve this problem. Since a harder plastic or steel scraper can damage the belt when pushing against it, the customer needed a solution that can avoid scratches or damages on the belt surface, while still achieving efficient cleaning. Habasit satisfied this requirement with the E-BS38-FCBelt Scraper. The soft tip compound of the scraper achieves a very good cleaning efficiency, even when applying a minimum force against the belt.
Before the Habasit scraper was installed, the cleaning operations were done manually with daily frequency. Now, the customer can avoid this manual cleaning procedure.