Een compleet menu aan transport- en procesbanden voor levensmiddelen
De voedingsmiddelenindustrie omvat veel verschillende sub-industrieën en productie- en processtappen. Voedingsbedrijven staan voor tal van uitdagingen, niet in de laatste plaats zeer hoge veiligheidsnormen, plus olieachtige, vette en natte omstandigheden bij verschillende temperaturen. Transport- en procesbanden zijn onmisbaar. Gelukkig heeft Habasit de juiste transportbandoplossing om aan uw eisen te voldoen.
Onze voedselbanden bieden uitstekende lossingseigenschappen, zelfs voor zeer kleverige voedingsmiddelen, slijtvaste coatings, en geavanceerde chemische weerstand om de gebruikelijke reinigingsmiddelen en voedselingrediënten aan te kunnen. De banden leveren uitstekende prestaties en een superieure levensduur. Habasit oplossingen zijn geschikt voor direct contact met levensmiddelen en voldoen aan de toepasselijke voedselvoorschriften.
Voldoet aan de hoogste
voedselveiligheids
normen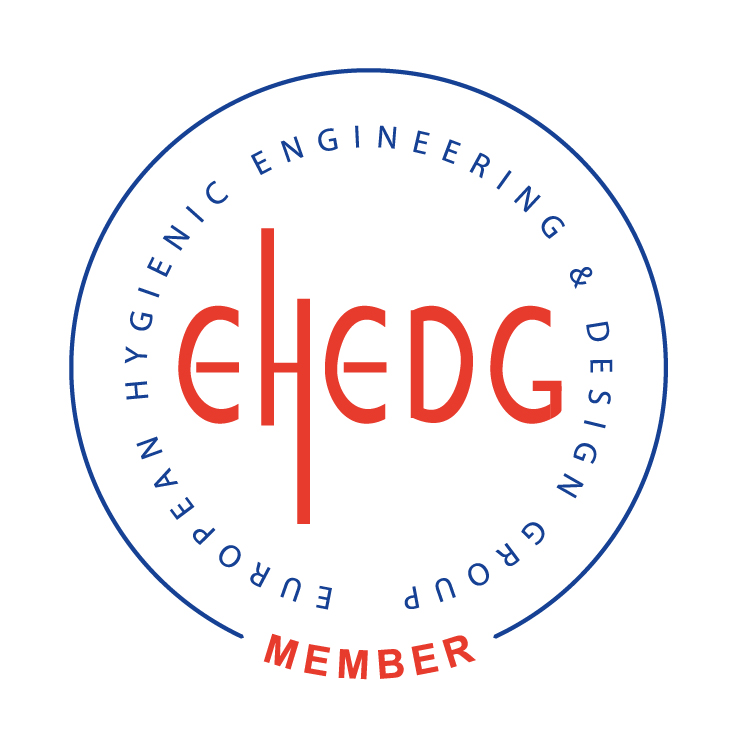 Lidmaatschap
Habasit is een lid van EHEDG en neemt deel aan verschillende werkgroepen. Onze producten zijn speciaal ontworpen om te voldoen aan de strengste normen voor het ontwerpen van hygiënische apparatuur.
Transportbanden voor levensmiddelen
TPU banden
Thermoplastisch polyurethaan wordt veel gebruikt in de voedselverwerking als materiaal voor het coaten van banden. De coatingtechnologie van Habasit zorgt voor een superglad oppervlak, geen porositeit van de coatinglagen en een homogene banddikte.
TPU-riemen bieden een hoge flexibiliteit, zelfs bij lage temperaturen, gecombineerd met een uitstekende slijtvastheid en slijtvastheid. TPU's weerstand tegen eetbare vetten en oliën maakt het een veelgebruikte keuze voor meerdere toepassingen. Het gesloten bandoppervlak ontwikkelt geen microscheurtjes en vermindert zo het risico dat microben zich nestelen.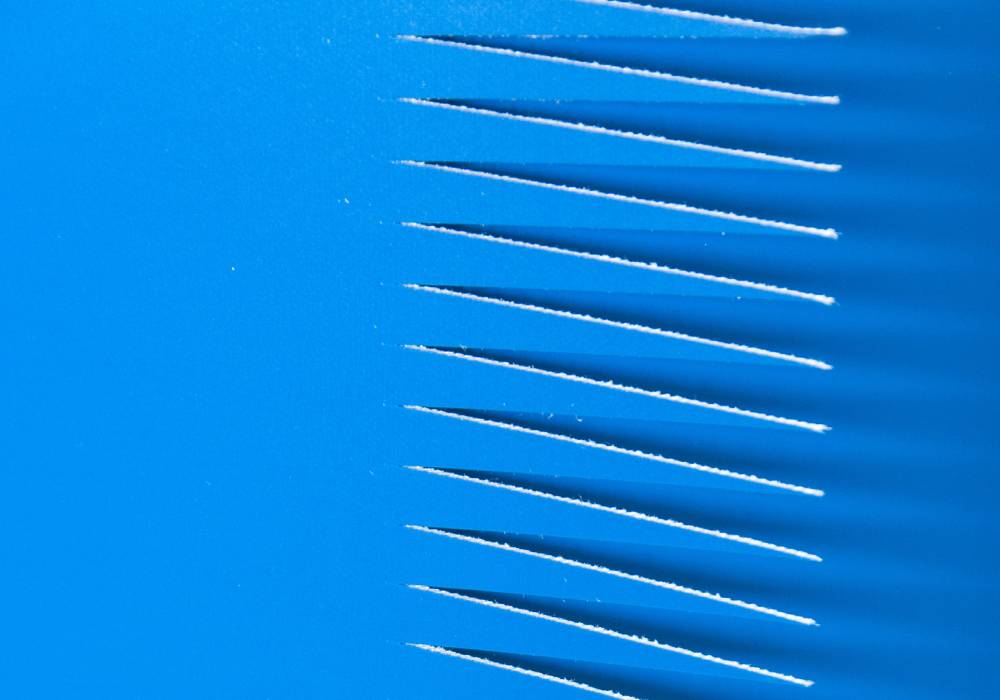 TPO -riemen
Thermoplastische olefinecoatings worden gebruikt wanneer het bandoppervlak uitstekende chemische bestendigheid en uitstekende productafgifte moet leveren. Vooral de Habasit Cleanline bandenreeks is ontworpen om te voldoen aan de strengste eisen van de voedingsindustrie. Deze banden zijn voorzien van een speciaal aangepaste thermoplastische olefinecoating en bieden tal van voordelen met een toegevoegde waarde. Polypropyleencoating wordt gebruikt wanneer verhoogde temperatuur gepaard moet gaan met goede lossingseigenschappen.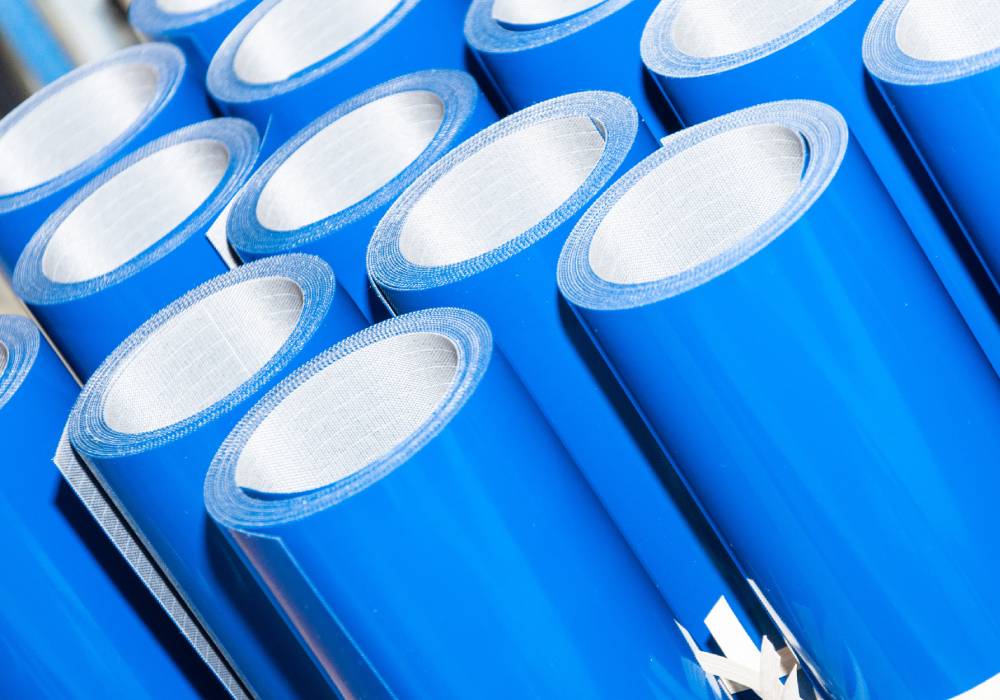 Riemen voor stoffen oppervlak
Als materialen die met levensmiddelen in contact komen, bieden stoffen zeer goede lossingseigenschappen. Dit wordt ofwel inherent verschaft door het zuigende effect van katoen, wol, polyamide of andere vezels, ofwel door impregnatie, aangezien skim-gecoate weefsels een van de laagste wrijvingscoëfficiënten bieden voor het ophopen en afstoten van goederen.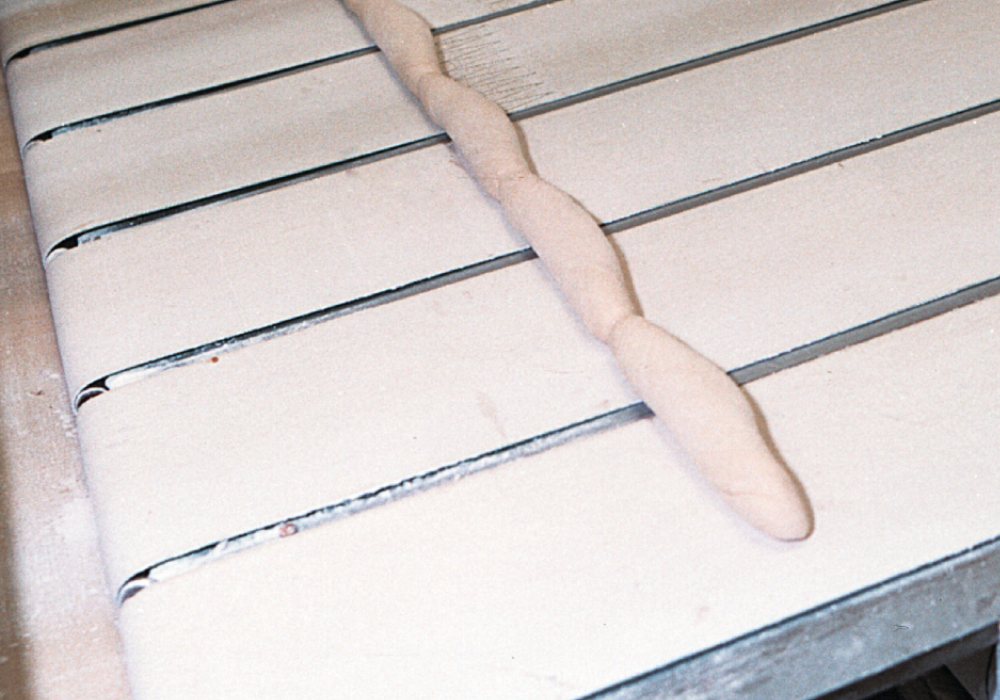 PVC Banden
Banden met PVC-coating zijn een goede keuze voor het hanteren van zowel nat als droog voedsel, zoals deeg of vleeswaren en gevogelte. PVC-coating wordt ook gebruikt op het weefselbasis van de zware banden. Vliesriemen zijn vooral geschikt voor de zwaardere belastingen, terwijl riemen met verweven ontwerp een goede oliebestendigheid bieden door hun PVC-coating.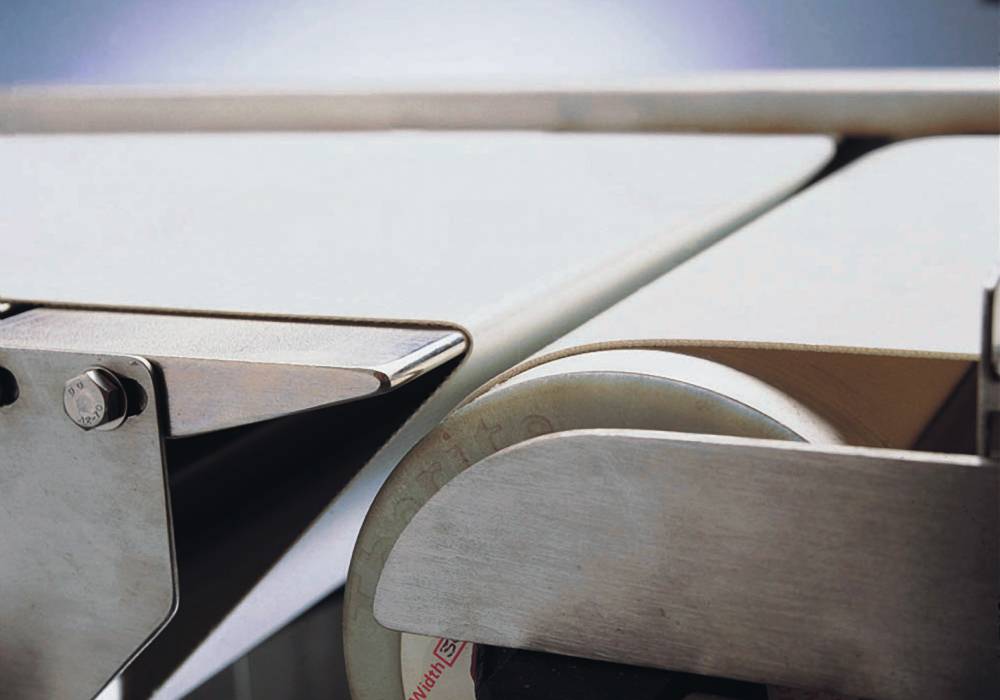 Siliconen riemen
Siliconen is een veelgebruikt materiaal dat in contact komt met voedsel dat wordt gebruikt bij het hanteren van voedsel. Met siliconen gecoate banden bieden uitstekende lossingseigenschappen, hoge temperatuurbestendigheid en goede hydrolyse- en chemische bestendigheid.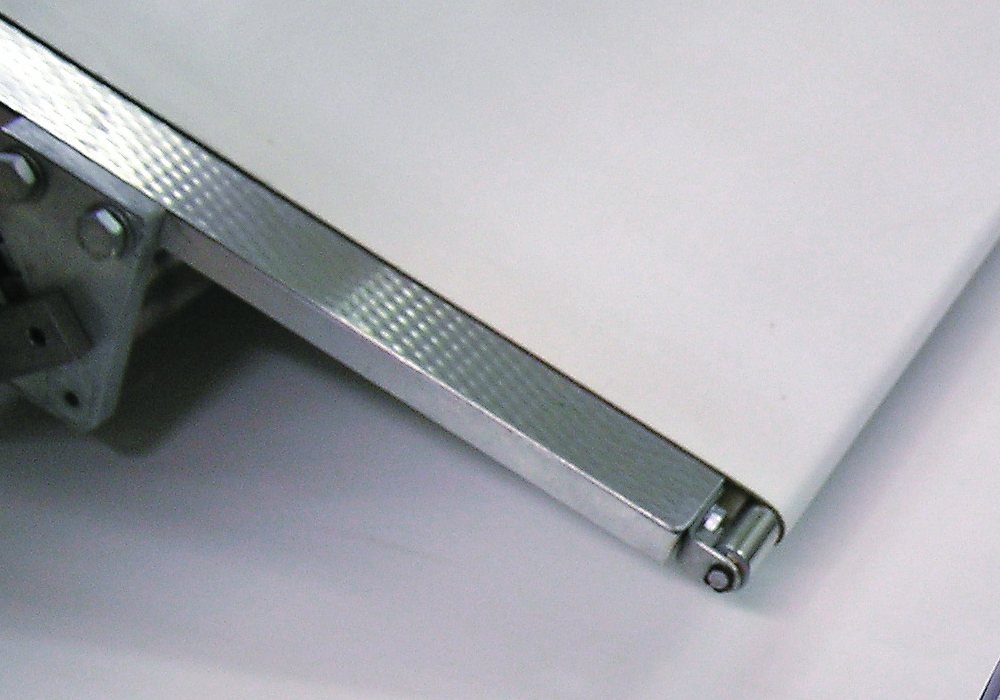 Ontdek onze speciale voedselbandlijnen
Tientallen jaren van nauwe samenwerking met klanten in de voedingsindustrie over de hele wereld hebben ons in staat gesteld voort te bouwen op onze beproefde bandenseries om gespecialiseerde banden te ontwikkelen met aangepaste functies om aan uw meest uitdagende behoeften te voldoen.