De breedste tandriem op de markt
Wanneer u een band met een breed oppervlak nodig heeft voor synchroon transport en nauwkeurige productpositionering, heeft Habasit de juiste oplossing. Onze HabaSYNC brede tandriemen zijn verkrijgbaar in breedtes tot 609 mm / 24 inch en bieden eenvoudig onderhoud en betrouwbare procesprestaties.
De brede tandriemen van Habasit worden geleverd met meerdere TPU-opties. Het assortiment strekt zich uit van voedingsmiddelen geschikte TPU met superieure hydrolyseweerstand tot TPU met verhoogde chemische- en slijtvastheid voor de auto-industrie. Wat uw wens ook is, wij kunnen eraan voldoen.
Tandriem functies
Habasit's TPU brede tandriemen hebben een T10 of H tandvorm. De 160 gelijkmatig verdeelde aramide verstevigingskoorden versterken de tandriem en voorkomen dat deze uitrekt. 

Er zijn verschillende typen materialen verkrijgbaar die bestand zijn tegen olie, vet, chemische middelen en hydrolyse. Sommige soorten voldoen ook volledig aan de voedselrichtlijnen van de FDA/EU. Hun slijtvaste eigenschappen verlengen de levensduur van de tandriem. Afhankelijk van uw toepassingsbehoeften zijn onze HabaSYNC brede tandriemen ook verkrijgbaar met polyamide weefsel aan de tandzijde, transportzijde of beide.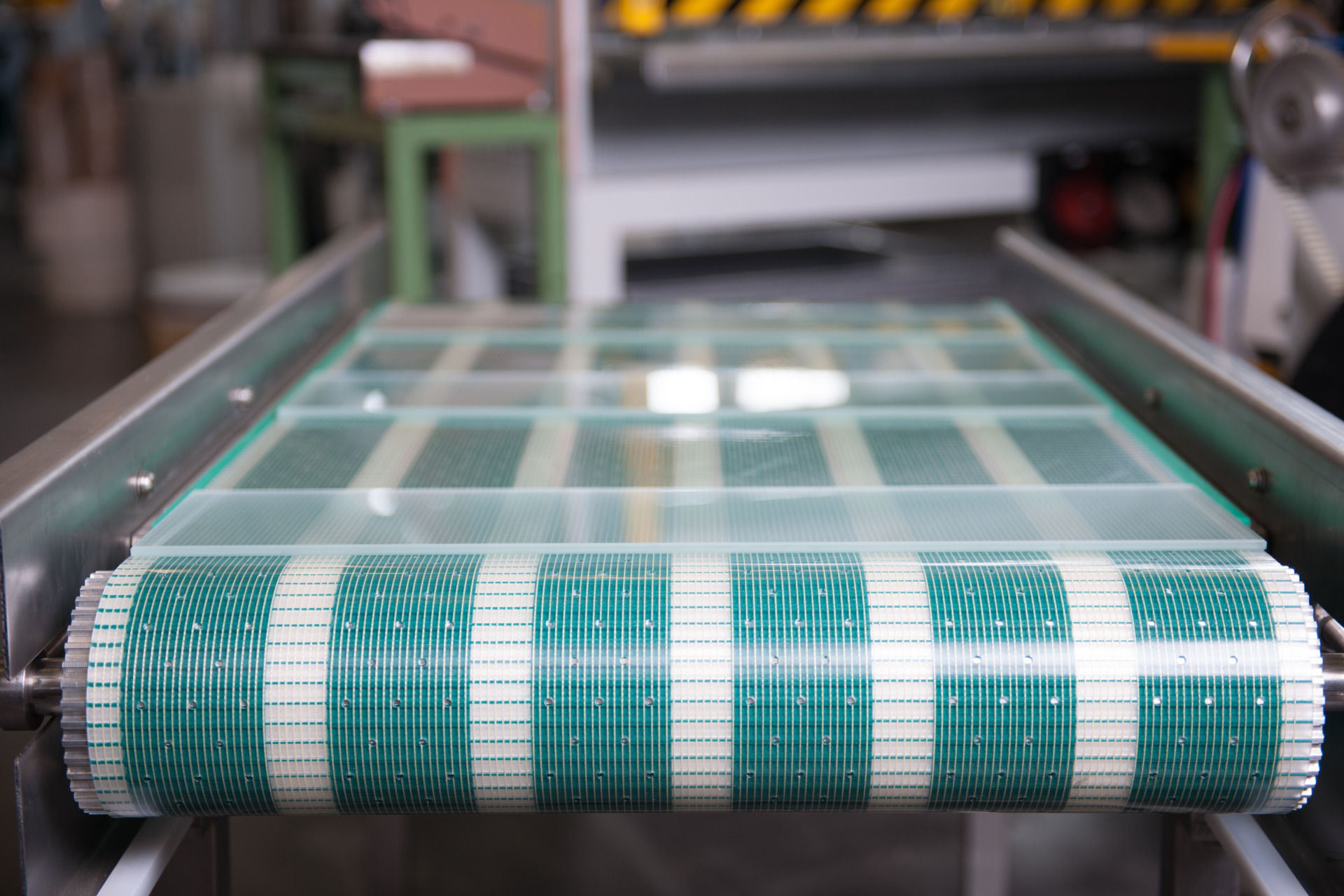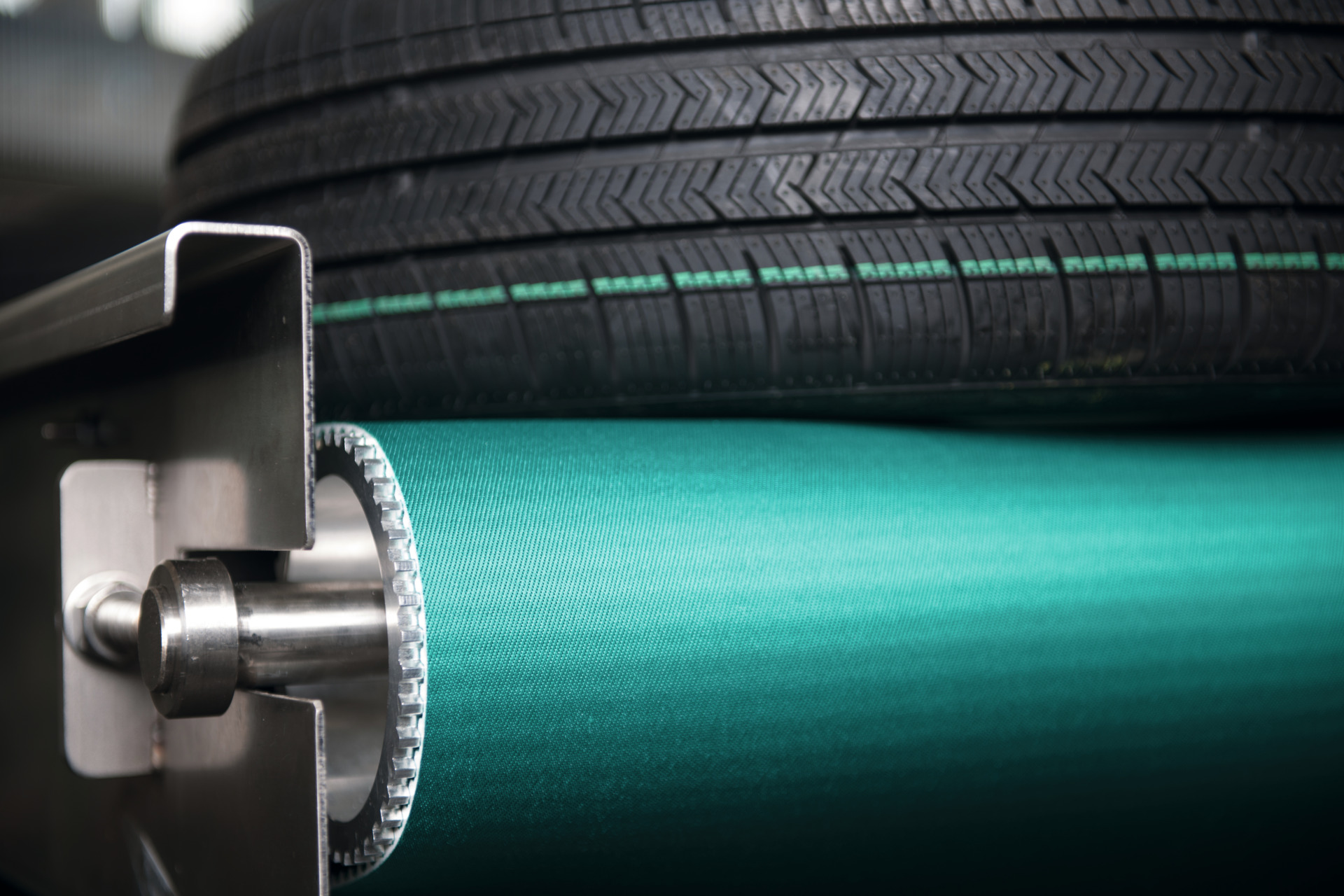 Wide timing belts in the tire industry
When traditionally joined belts in tire building machines need replacing, it can take up to 8 hours, and as many as 6 operators only for disassembling and assembling jobs on the machine, resulting in high costs and lost productivity. No wonder HabaSYNC wide timing belts are a popular solution for many tire manufacturers operating in tough conditions and under permanent pressure to meet high productivity targets. 


By combining the belt with our patented and thoroughly tested PA hinge joint, they can reduce downtime for replacement even further: to less than an hour with only two operators.