set 28, 2020
Habasit's end-to-end belting solutions for the textile industry
At Innovate Textile & Apparel, one of the industry's first virtual trade shows, happening from 15-30 October 2020, online visitors can explore global belting market leader Habasit's comprehensive portfolio of textile industry solutions covering yarn processing, textile printing, and nonwoven materials manufacture.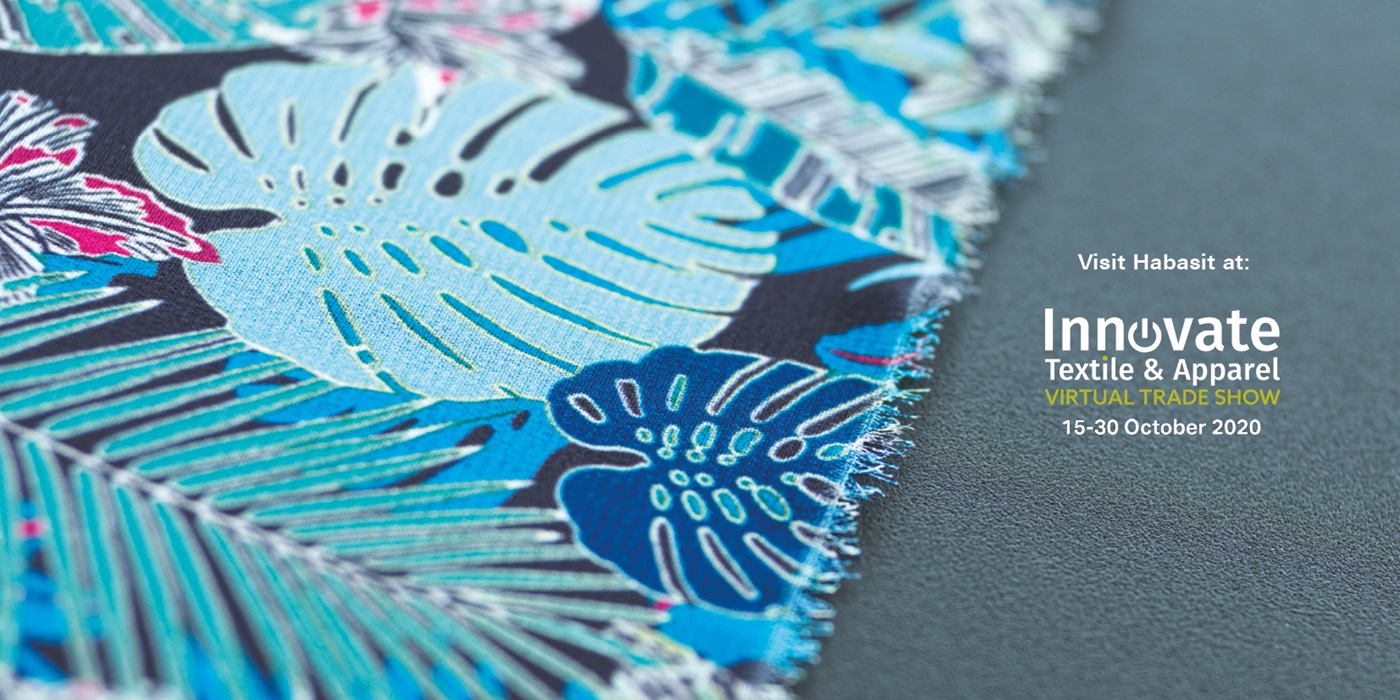 The explosion in demand for face masks and PPE has put the nonwovens sector under the best kind of pressure. But all across the textile industry, end users and OEMs need fast, expert support to meet the challenges of rising cost pressures, customer demands, and energy efficiency. Habasit delivers outstanding solutions across all quality segments, supporting our customers to achieve reliable and efficient production at an excellent price/value ratio based on our industry expertise, extensive distribution network, and world-class customer service.
New yarn processing developments
Habasit's new TL power transmission belts with innovative foamed TPU covers (patent pending) are particularly suitable for medium-class driving belt applications for yarn processing. This new version of polyester-based traction layers provides excellent abrasion resistance combined with good and constant grip.
The new belts enhance Habasit's comprehensive power transmission and conveyor belt range for yarn processing, serving applications for short- and long staple and man-made fibers from bale opening to carding, combing, winding, and twisting. Habasit belts offer high machine productivity and output, valuable energy savings, long lifetimes, reduced downtimes, and consistent yarn quality.
According to Massimo Rolandi, Habasit Industry Key Account Manager: "A particular show highlight is our new polyester power transmission belt TC-25EFQ, suitable as a tangential belt on ring spinning machines. Extensive field tests have proven its superior performance, reliability, and cost-efficiency, even in demanding climatic conditions, such as in Asia."
Broad range of printing blankets
Habasit's world-class printing blanket offering is optimized for every type of digital textile printing machine, from plotter types to high-productivity and high-precision multi- or single-pass printing machines, and flat bed and rotary screen printing machines. Very wide printing blankets can also be accommodated. Visitors to ITA will also find information on Habasit's game-changing new  "smart" printing blanket with integrated linear encoder.
Producing the highest quality nonwovens
Habasit belts used with crosslapper machines to produce nonwoven textiles have a growing market share. And where nonwoven production applications require very large belt widths, Habasit plastic modular belts fit the bill perfectly. Information on the belts' excellent productivity and high line speeds, fiber versatility, non-marking belt joint, and avoidance of fiber accumulation will be available at the booth.