Uniform belt weight is essential in check weighing application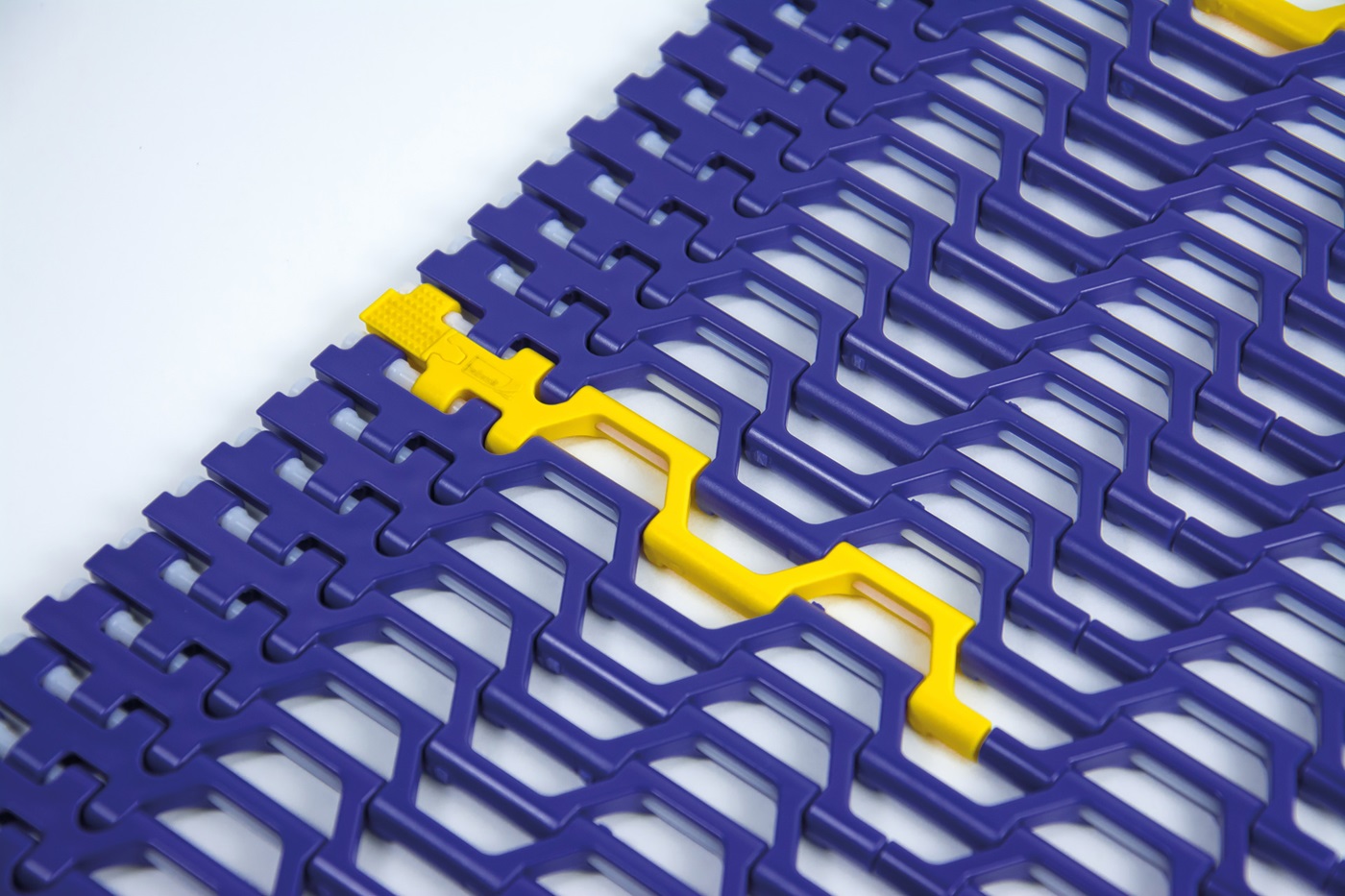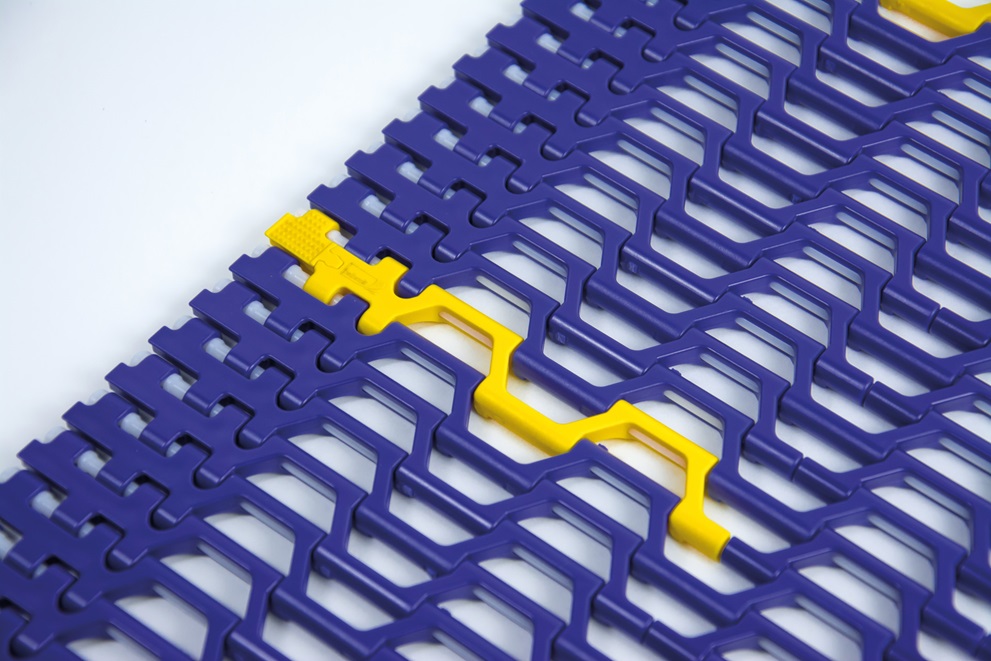 There are five belts used in this weighing and sorting unit for fixed-weight meat portions contained in trays. In the dynamic scale, the scale in- and outfeed and for sorting out under- and overweight portions with the help of pushers.
All the belts must be nosebar suitable to facilitate the smooth transition between one belt and the following one. For the dynamic scale, the leading OEM in the meat packaging industry required a belt with uniform weight along the entire belt length in order not to influence the weighing measurements.
Furthermore,the belt must facilitate the sanitation processes,ensuring reliable behavior over time, also with the high speed and productivity in the food environment and minimizing product residues on the belt.
Habasit supplied the Flush Grid Modular Belt M1185 POM Blue with Habasit Saniclip. Due to their construction, modular belts are able to guarantee constant weight along the entire length and reduce the risk of belt slippage thanks to the positive drive.
They represent the solution for conveying and processing that ensures greater durability, wear resistance, and compatibility with high speeds. The Habasit Saniclip guarantees easy and quick disassembly of the belt for sanitizing operations. The low weight of the Flush Grid belt limits the risk of interference with the weighing process and guarantees solidity, resistance and smooth product transfer. This enablers the meat producers to handle different tray dimensions and shapes.
The combination of Habasit Saniclip and the Modular Belt is the ideal solution for dynamic scales in the food industry.