Tight-turning plastic spiral belt halts breakage and contamination
Retrofitting a metal spiral to the acetal PR620SPS-TTR transformed production for $38,000 in savings.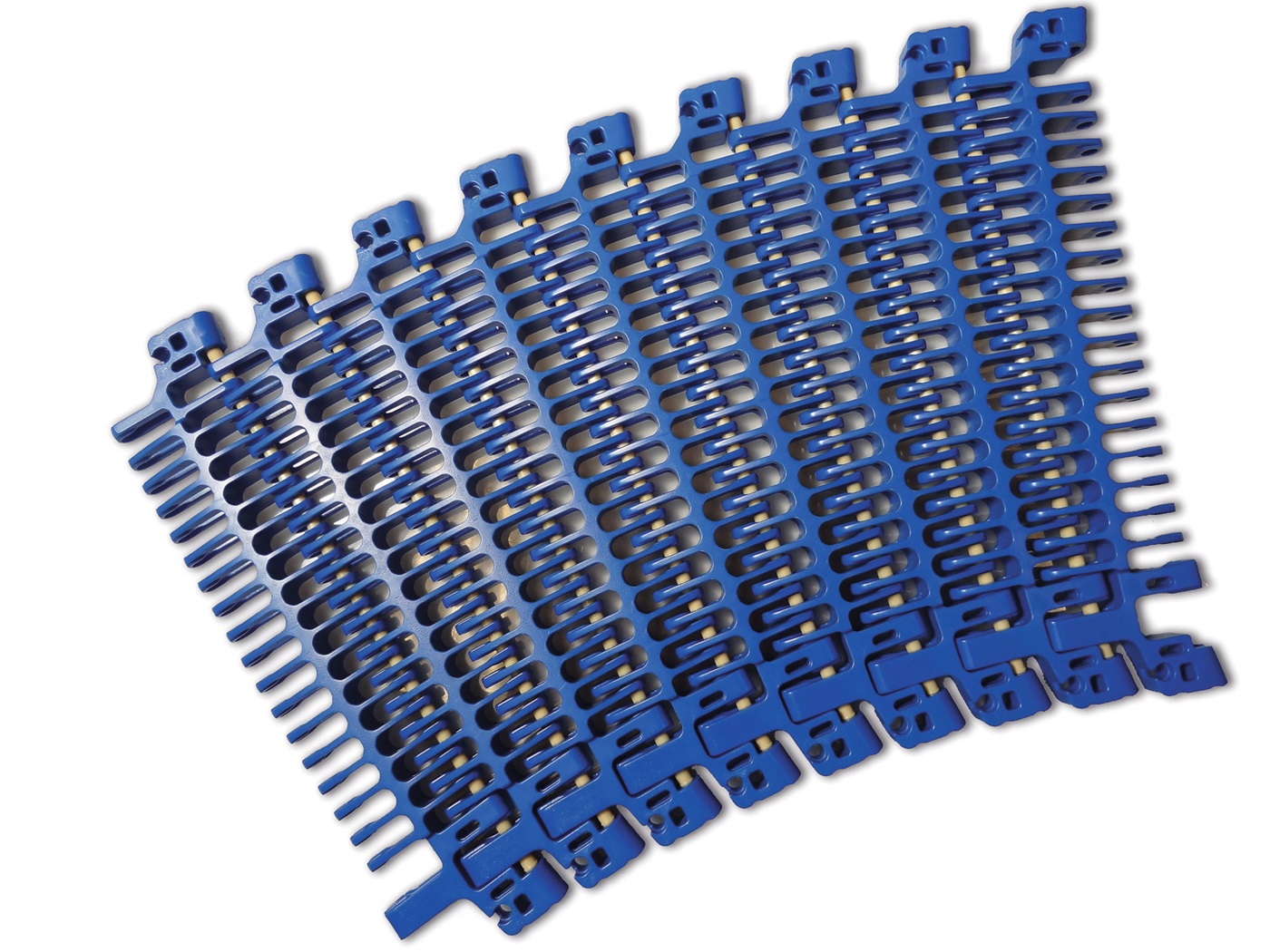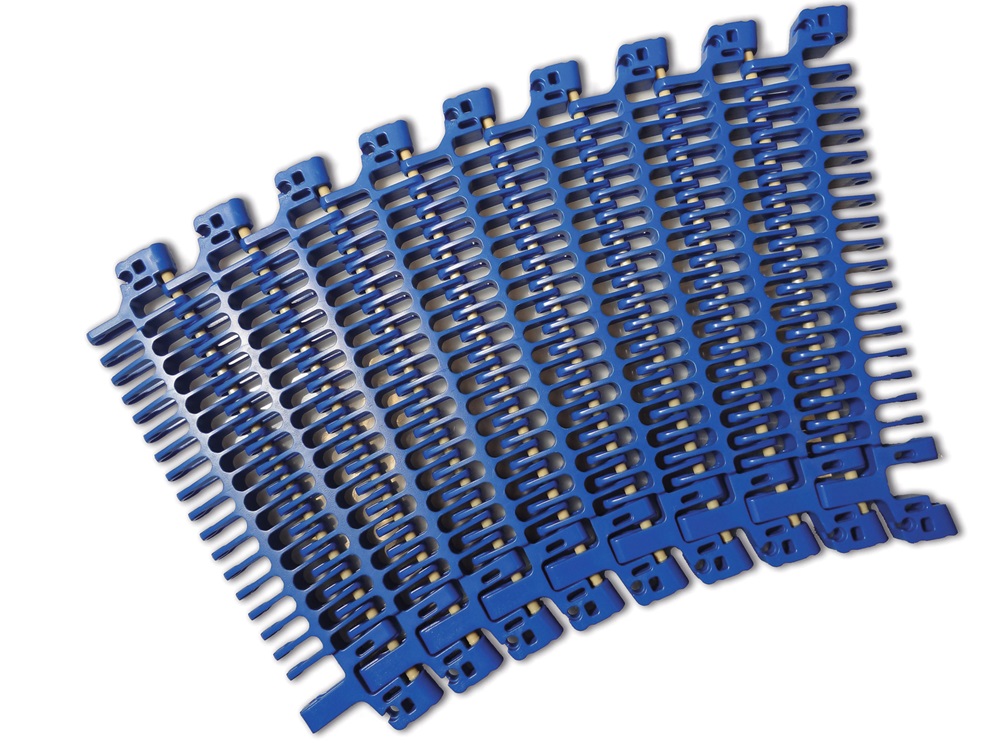 A large RTE/Entrée producer for major airlines suffered regular breakage of the mesh overlay on a metal spiral belt. At temperatures around -20° F, warm foods like chicken breasts and sausage patties can freeze to the belt, straining the mesh by snapping off at transfer points. Also, at low temperatures, lubrication on the spiral rails can mix with stainless contaminants to create a black smear that could transfer to product. Several hours of maintenance, usually cutting, grinding, and welding, was required each week, creating costly downtime and lost product.
To beat breakage and contamination, the producer required a spiral belt that was suitable for a tight-radius application and that provided superior product release for a variety of meat products. Habasit delivered these capabilities by retrofitting the system with the PR620SPS-TTR, an acetal belt offering a tight collapse factor (1.1), high strength to withstand breakage, and a low coefficient of friction to improve release characteristics.
Once installed, the PR620SPS-TTR eliminated the breakage and contamination issues, creating large savings for the customer:
• $31,200 in maintenance labor savings
• Elimination of costly lubrication
• Thousands in redeemed product previously lost during maintenance activities
Total annual savings reached $38,000.
Beyond the savings around sore points, retrofitting metal spirals to plastic brings a wealth of additional benefits:
• Ease of maintenance by simple rod removal
• Lower energy usage through lighter weight
• Potential reduction of lubrication
• Less product damage through better release
• No grinding, cutting, or welding (or "hot work")
• Greatly reduced contamination threats, and more