Habasit has you covered
Habasit has the widest range of belting cover materials on the market, allowing us to create tailor-made solutions for specific applications in almost any industry. Whether your challenge is wear and tear, food safety and sanitation, hydrolysis, or anything else, our covers guarantee reliable and cost-efficient conveyance in every type of application.
Thanks to our different cover application methods, either during production of the timing belt, or afterwards using heat lamination or adhesive bonding processes, you can rely on consistently high performance and a long service life. We also offer advanced fabrication options for even greater cover customization, including: surface grinding, drilling, punching, water jet cutting, or milling of surface contours.
The features of HabaSYNC timing belt covers
Covered HabaSYNC timing belts are used in a wide variety of applications and feature a combination of qualities that include:
Abrasion resistance
Chemical resistance
Compressibility
Electrostatic discharge – antistatic features
Excellent release properties
Gentle movement
Heat resistance
High or low coefficient of friction
Shock absorption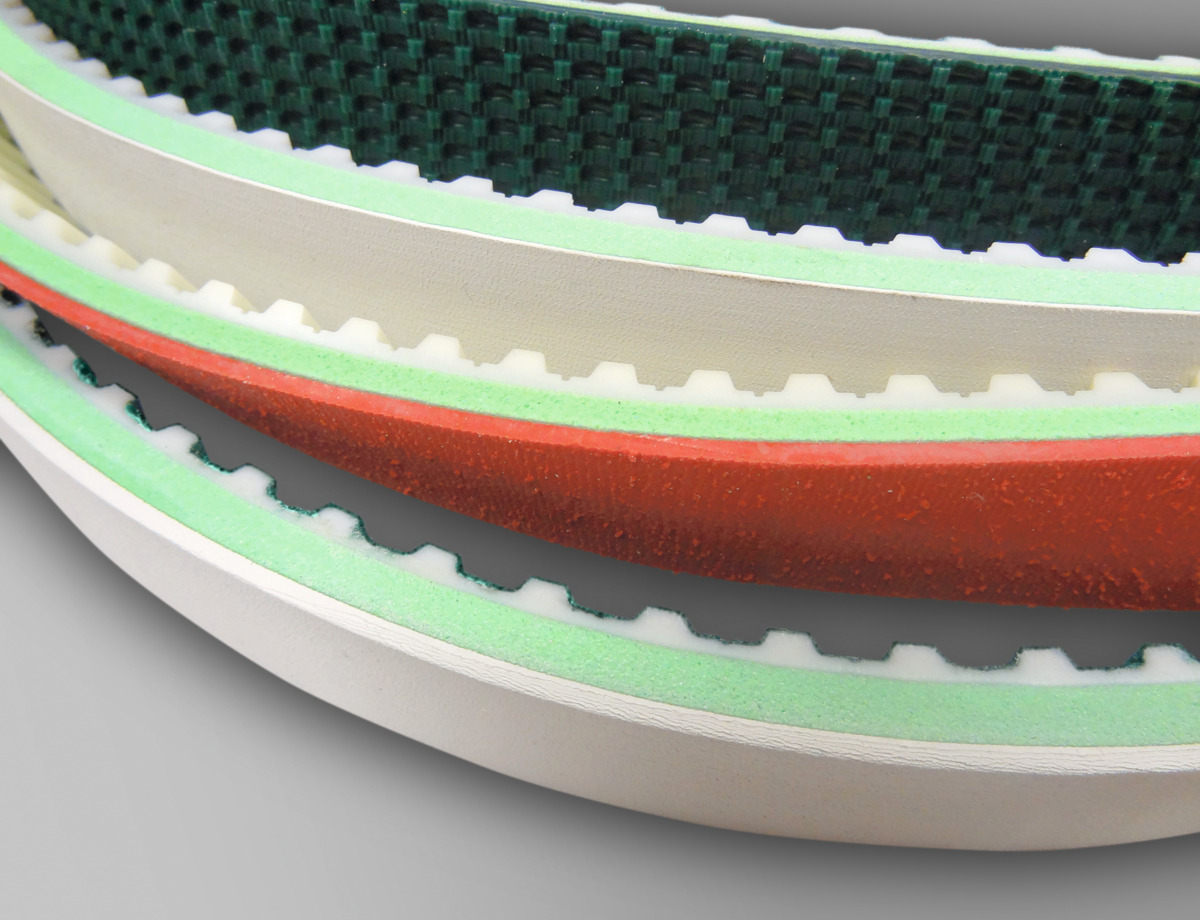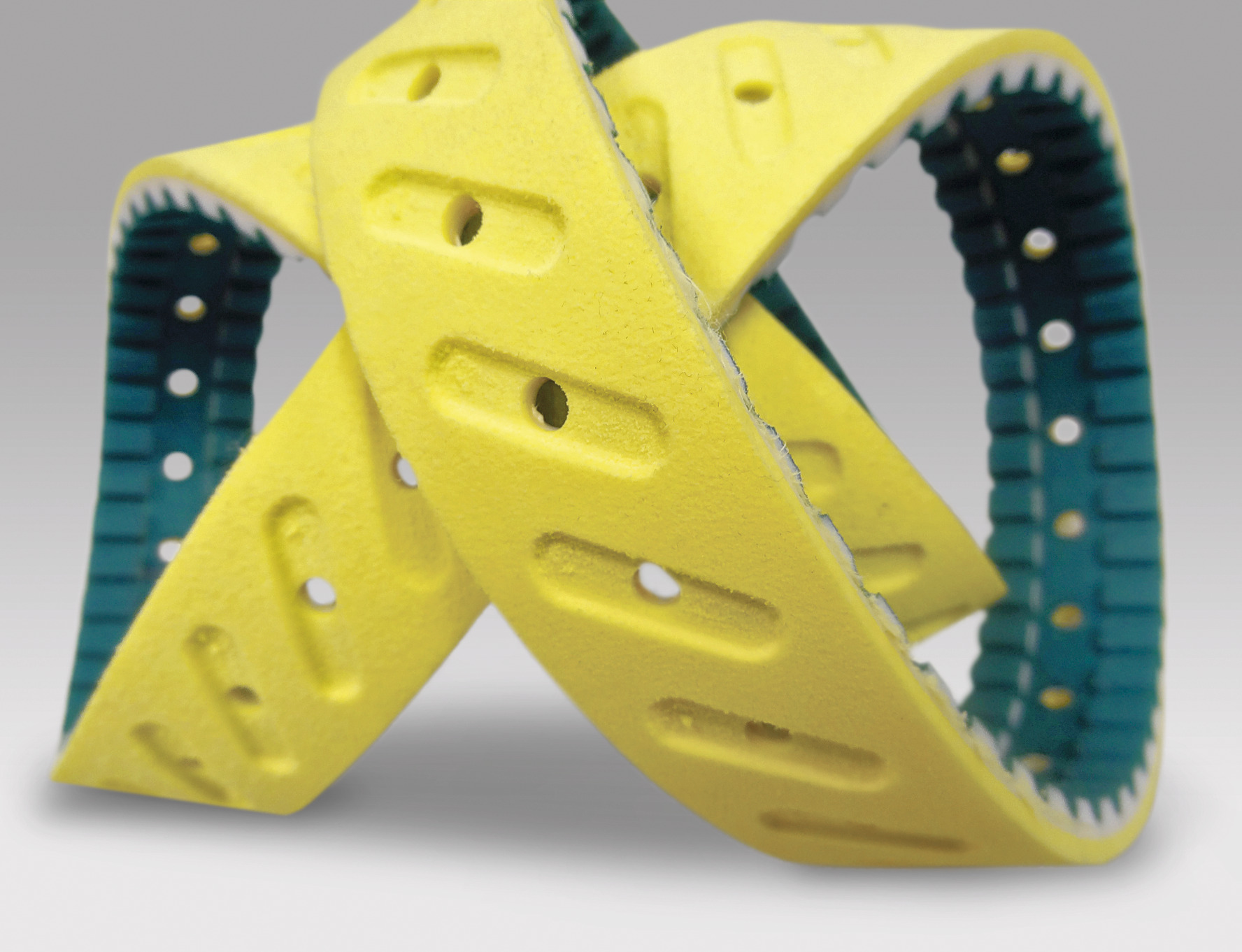 HabaSYNC cover materials
To help meet your most demanding application needs, we offer a vast selection of different covers and surface structures for our HabaSYNC timing belts. There are six material groups:
Polyurethane (TPU) covers
Elastomer covers
Polyvinyl chloride (PVC) covers
Polyester covers
Foam covers
Special covers, e.g. leather, aramid, or silicone
Use our product finder to get an overview.