Sep 06, 2022
Super Hyclean nominated for Food Processing Awards 2022!
Habasit UK are delighted to have been shortlisted as a finalist within the 'Hygiene and Food Safety' category at this year's
Food Processing Awards 2022
. We are proud to celebrate Habasit's
'Super HyCLEAN'
belting solution being contenders for this prestigious award.
Check out how to submit your vote at the end of this news.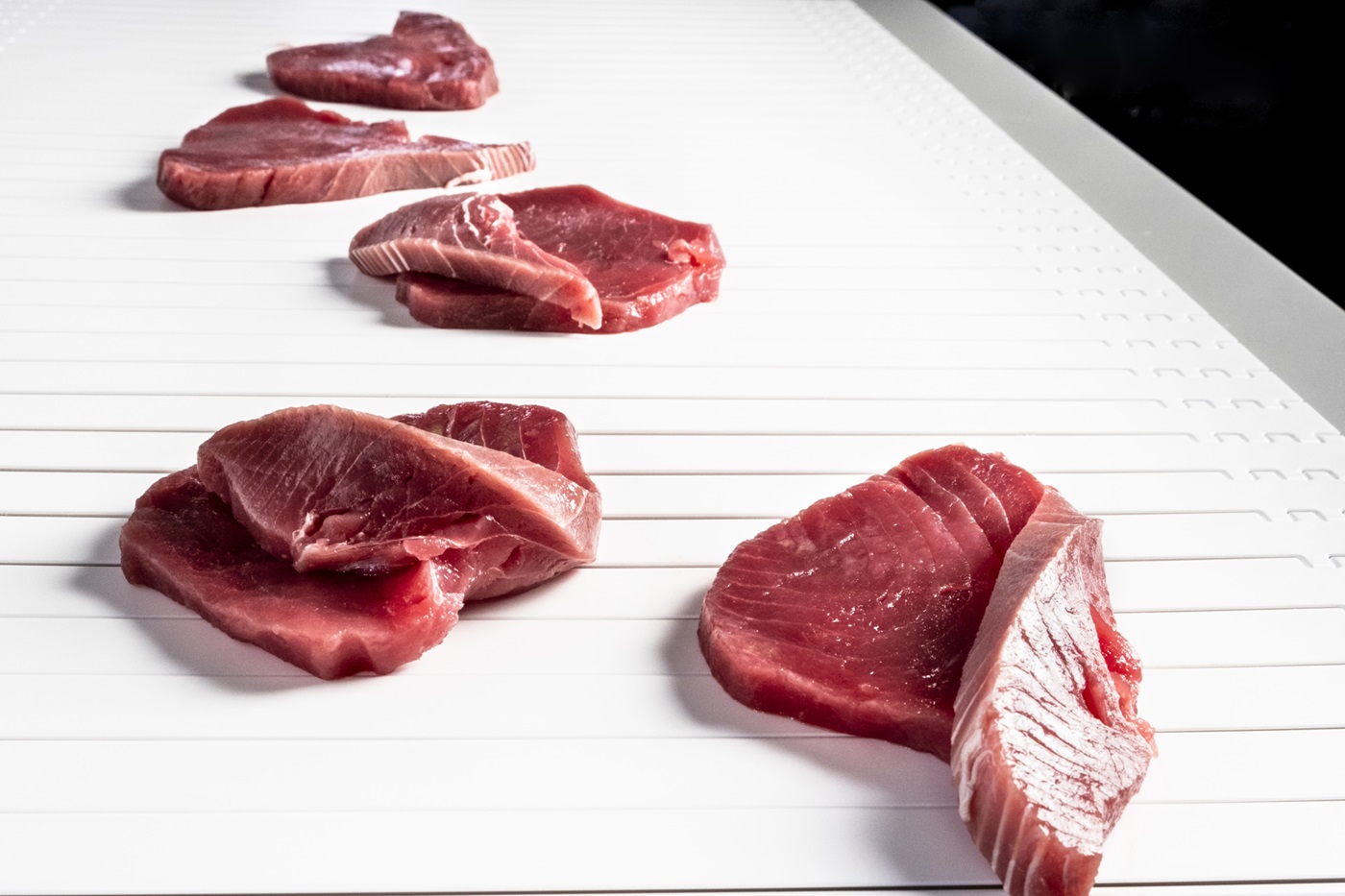 The Food Processing Awards
The Food Processing Awards are designed to acknowledge and reward engineering excellence and innovation within the food and beverage processing sector. The 'Hygiene and Food Safety' category will be awarded to a company or individual for a product design which promotes innovation and hygienic excellence within the sector.
This year's awards will be announced and presented at a gala ceremony being held on the evening of the 'Appetite for Engineering 2022' event in Coventry on Thursday 13th October. The judging panel will choose a winner amongst four finalists within each award category.



Habasit's Nomination for 'Super HyCLEAN' belting design
The Habasit 'Super HyCLEAN' is an innovative new concept for plastic modular belting design which improves hygiene conditions and cleaning procedures in food processing- especially within the fish, meat and poultry industry.
This product leads from the front with design that maximises hygiene, improves cleanability and achieves significant efficiency improvements for customers.
The belt's unique design eliminates areas where debris from protein processing could be trapped, potentially forming a breeding ground for bacteria and biofilm. As well as limiting the amount of dirt and soiling which could collect in the belt modules, Habasit Super HyCLEAN is also demonstrating a significant improvement in cleanability, making it easier to remove any product residues and soiling, at the same time offering a reduction in water and cleaning agent use, and time needed to keep the belt clean and hygienic.
Jason Peel, Managing Director at Habasit UK stated:
"The Super HyCLEAN solution has been developed for the meat and fish processing Industry to significantly reduce the cost of ownership by improving plant availability and efficiencies. It ensures that the product is processed and delivered to the highest hygiene and food safety standards"

Cleaning and microbiological testing at an independent research institution showed that Habasit Super HyCLEAN:

Had up to 4.1 less residual soiling after 5 cleaning cycles than other, leading hygienic plastic modular belts tested
Had on average 20 times fewer bacteria forming colonies on belt surface after rinsing and before sanitation


Vote for Habasit as a winner at the Food Processing Awards 2022!
Simply click on this link to submit our vote entry:
A pre-filled email window will automatically open for you to sign off and send your vote through to the award organisers.
Alternatively, you can send an email to: Suzanne.gill@imlgroup.co.uk
Email subject: AWARDS
Email body: I would like to express my vote for the Hygiene and Food Safety category in favour of HABASIT.