The first line of cleaning support
Belt scrapers are an essential hygiene component on production lines in many sectors of the food processing industry. Their primary function is to remove waste and debris from the belt surface during production, to maintain good hygiene, and avoid build-up of soiling in roller drums.
Habasit range of belt scrapers with flexible TPU tip is an efficient tool for maintaining good level of belt cleanliness in processing. The soft tip has a much better contact with belt material across the width and does not damage the surface, making it the belt-friendly solution.
Benefits of the soft tip Habasit belt scraper
No risk of damaging the belt surface
When spillage builds up on the running side of the belt, the roller increases in diameter. This pushes the belt against the primary scraper, which, if made of metal or hard plastic, can damage the belt surface. A TPU tip is flexible and adapts easily to belt irregularities. A secondary scraper can be installed along with the primary scraper if more thorough cleaning is required.
More efficient cleaning
Even when a classic scraper is mounted on a flexible rig, allowing belt irregularities to push the scraping bar away from the roller, the hard tip cannot accommodate this asymmetry, which results in uneven cleaning. A TPU scraping tip matches the belt surface in all cases, resulting in more efficient cleaning for solid products like fresh dough, chocolate and sugar; and liquid products like oil, water, and creams.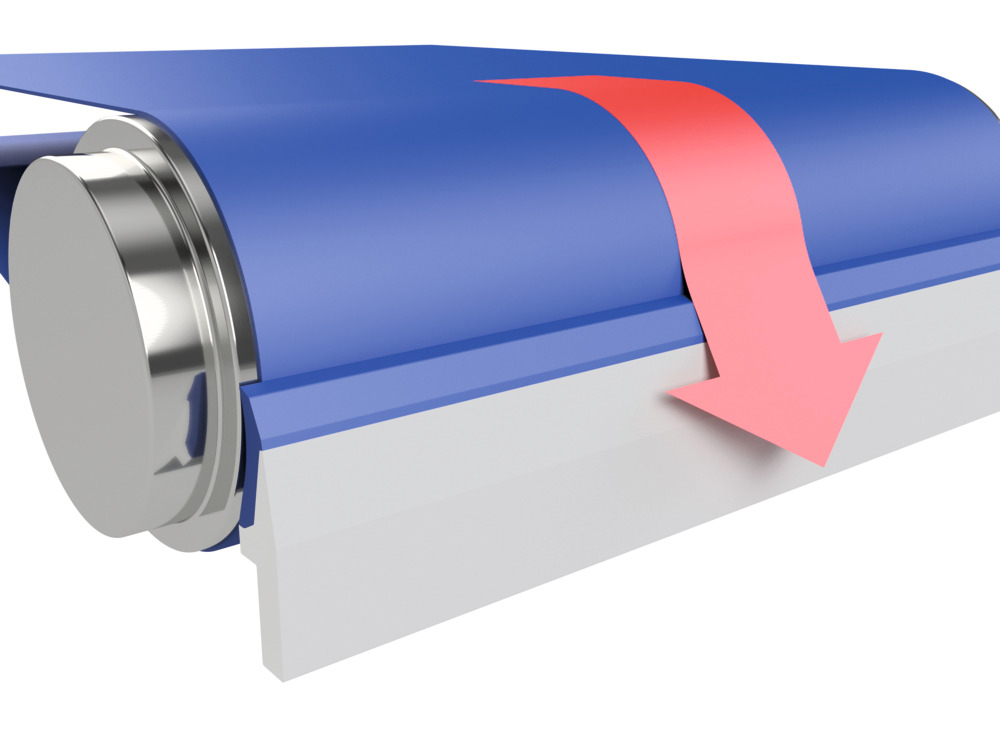 Improved food safety
Habasit TPU scraper bar offers superior cleaning effectiveness, also when used with liquids. It acts like a "windscreen wiper", ensuring increased hygiene and food safety. The soft tip does not damage the belt surface, extending belt lifetime and leading to lower maintenance costs and reduced downtime. 
Available in X-ray and metal detectable version for additional food safety, the Habasit TPU scraper complies with EU and FDA food contact regulations and is suitable for all types of fabric and monolithic belts.