Swiss-quality, world-class-performance fabric belts
Fabric-based conveyor and processing belts are used in a vast number of industries and applications. Habasit's wide-ranging offering extends from lightweight conveyor belts to specialized processing belts, and from power transmission belts to machine tapes.
Every Habasit solution is made with high precision and sets the performance benchmarks in the belting industry. We ensure the reliability and flexibility of our solutions through combining top-quality raw materials with state-of-the-art manufacturing and our extensive engineering experience.
Light conveyor belts
Light conveyor belts feature a plied construction and come with a wide choice of design options, making them a dependable solution for almost all materials handling and processing industry applications, including high-tech automation. For example, they can be made flexible to cope with small pulley diameters, or stiff to handle the requirements of heavy industries. The options are almost endless.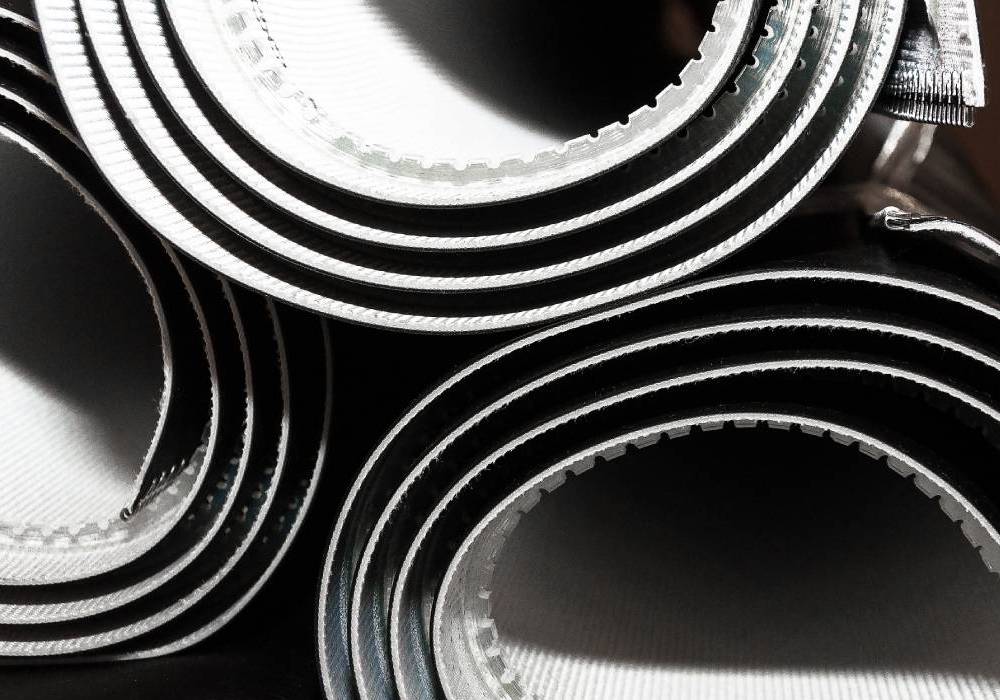 Heavy conveyor belts
Habasit's heavy conveyor belts are interwoven or nonwoven in construction. These so-called US-style belts are highly robust, with enhanced puncture and tear resistance. They deliver a durable solution for the most challenging conditions, and come in a variety of different types.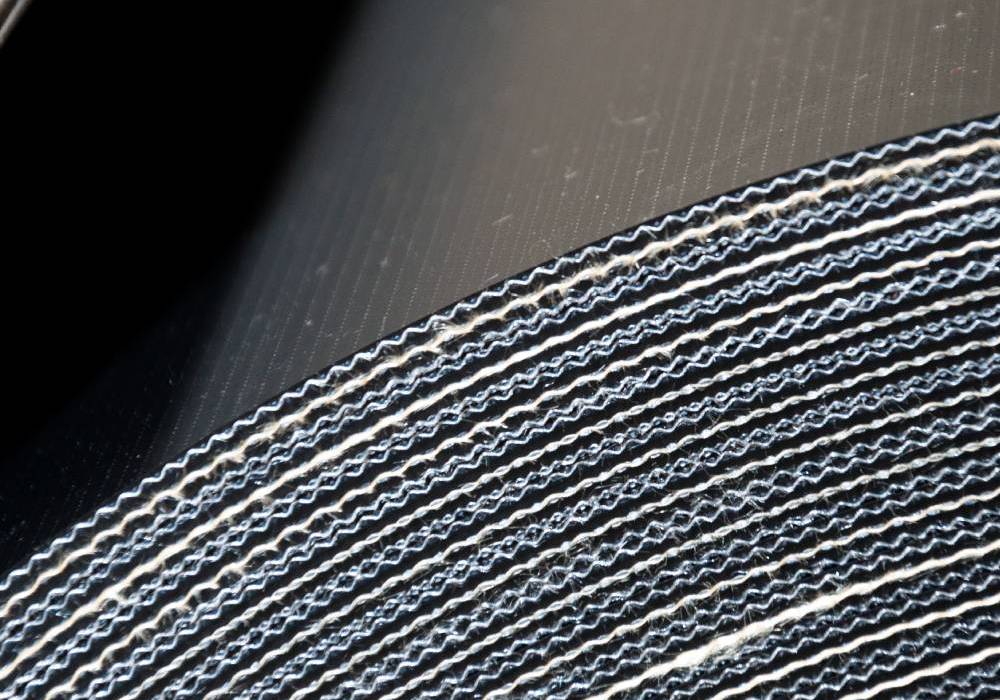 Food belts
Our extensive food conveyor and processing belt range features high-quality coating materials suitable for all modern food production stages meeting the needs of numerous food processing applications.

The belts offer good release properties even for very sticky foodstuffs, wear- and abrasion-resistant coatings, and sophisticated chemical resistance to cope with common cleaning agents and food ingredients. Habasit belts deliver outstanding performance and superior service life and are fully compliant with EU and FDA regulations.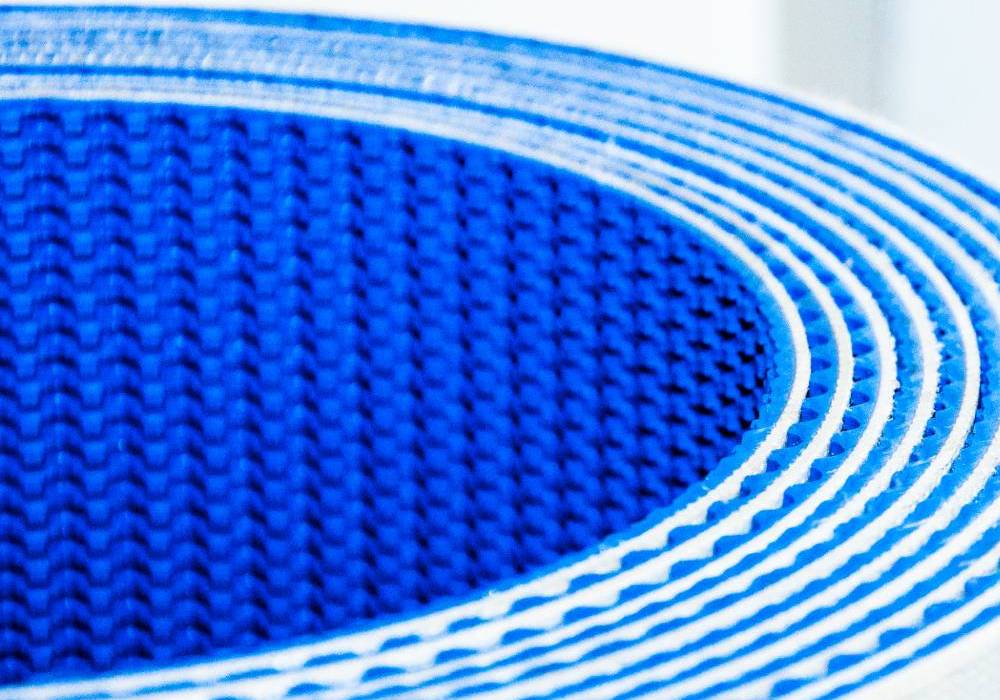 Processing belts
Habasit's processing belts are specifically designed to match the processing needs of a wide range of applications. Habasit's processing belts cover industries such as textile printing, wood panel board production, nonwoven production, and marble and stone processing.

By understanding the specific needs of each application we support our customers to reach the best quality and efficiency.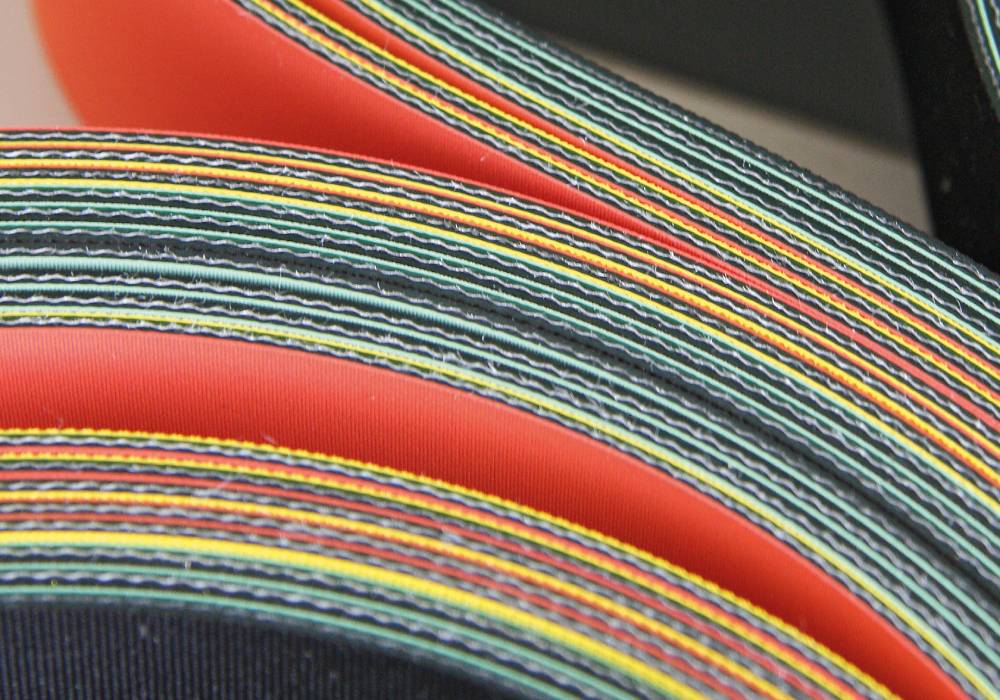 Folder-gluer belts
Habasit offers an extensive array of folder-gluer belts made of different materials for various box folding applications. The belts provide excellent reversed bending properties, high abrasion resistance, outstanding dimensional stability, constant and safe grip, no marking of the transported goods, and precise folding.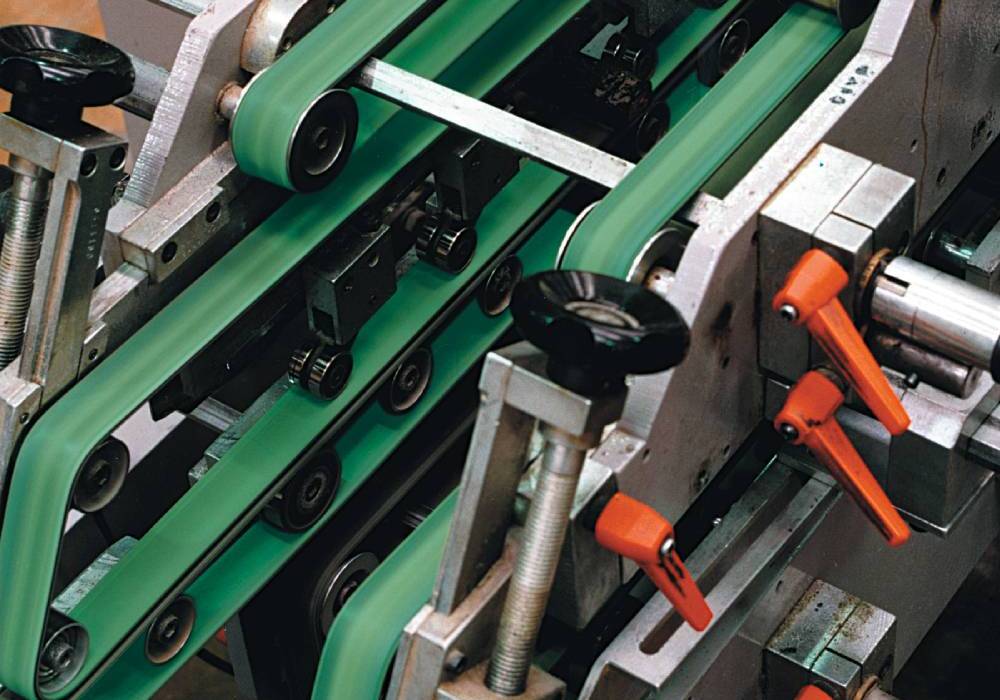 Elastomer-covered conveying belts
Habasit's elastomer-covered belts come with a broad choice of cover materials, strength classes, and surface structures to meet the requirements of a wide range of demanding applications. The belts support efficient and economical processes, and feature high abrasion resistance, a consistent coefficient of friction, and long belt life.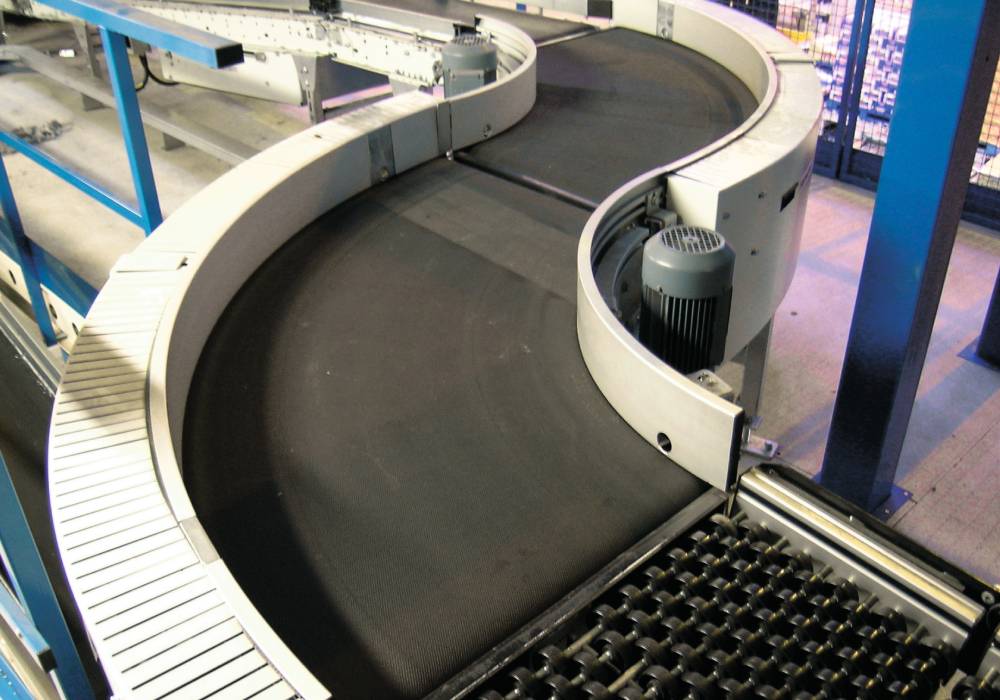 Machine tapes
Machine tapes are central to manufacturing operations in the printing and paper industry. They are used to convey, speed up, slow down, position, and when required, fold the processed material. Habasit's comprehensive selection of machine tapes provides effective belting solutions that are extremely reliable, have constant grip, and offer a long service life.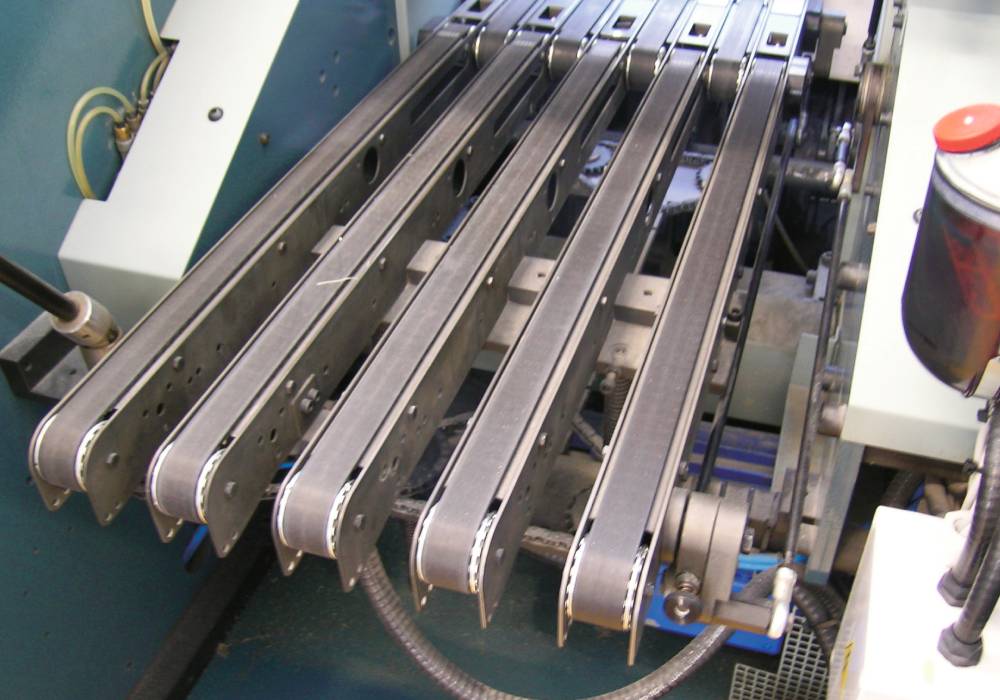 Power transmission belts
All our power transmission belts are tailor-made to suit specific industry and application needs or machine designs. We offer three different traction layer materials, used by three different belt concepts, for open drive, tangential drive, multiple pulley drive, live-roller drive, and double-sided power transmission. Habasit power transmission belts offer high flexibility, low energy consumption, and a long service life.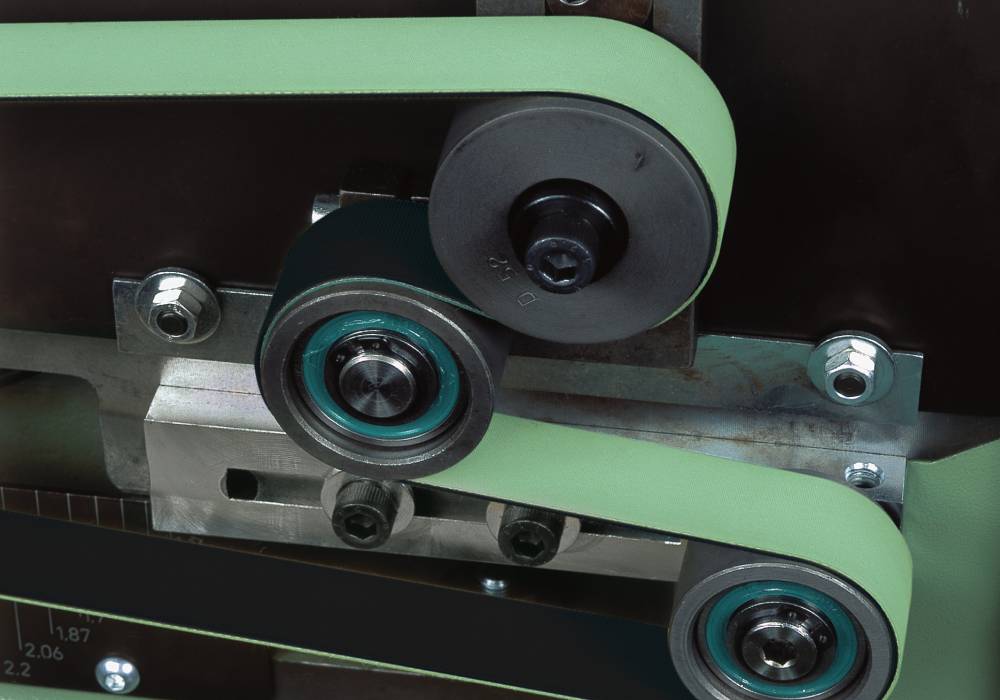 Seamless belts
Seamless and endless woven belts are custom-engineered for superior performance and specific application needs, especially where precision is essential. The unique manufacturing process for seamless belts guarantees optimal, smooth, and vibration-free operation even at high speeds. The wide range of special coating materials availability allow to install the seamless belts in different applications where high grip , abrasion or heat resistance is required.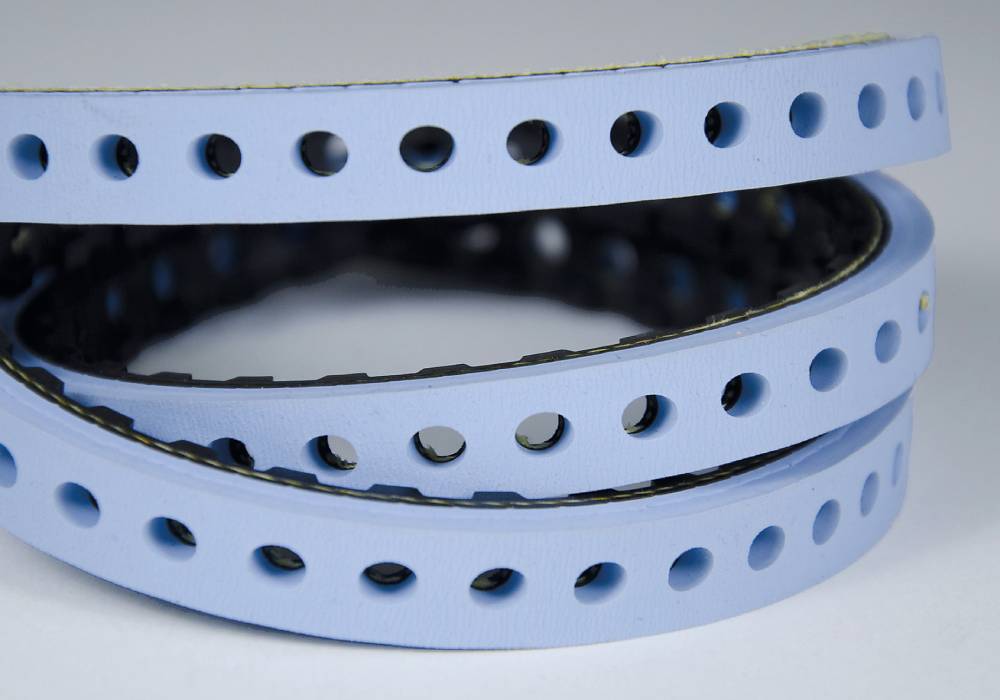 Spindle tapes
Habasit spindle tapes meet your needs for high spindle speeds, no fiber fly accumulation, reliable service life, plus energy- and cost savings in yarn processing. With a proven record of providing constant spindle speed and uninterrupted production, our well-established spindle tapes offer uniform yarn quality and cost-efficient operation.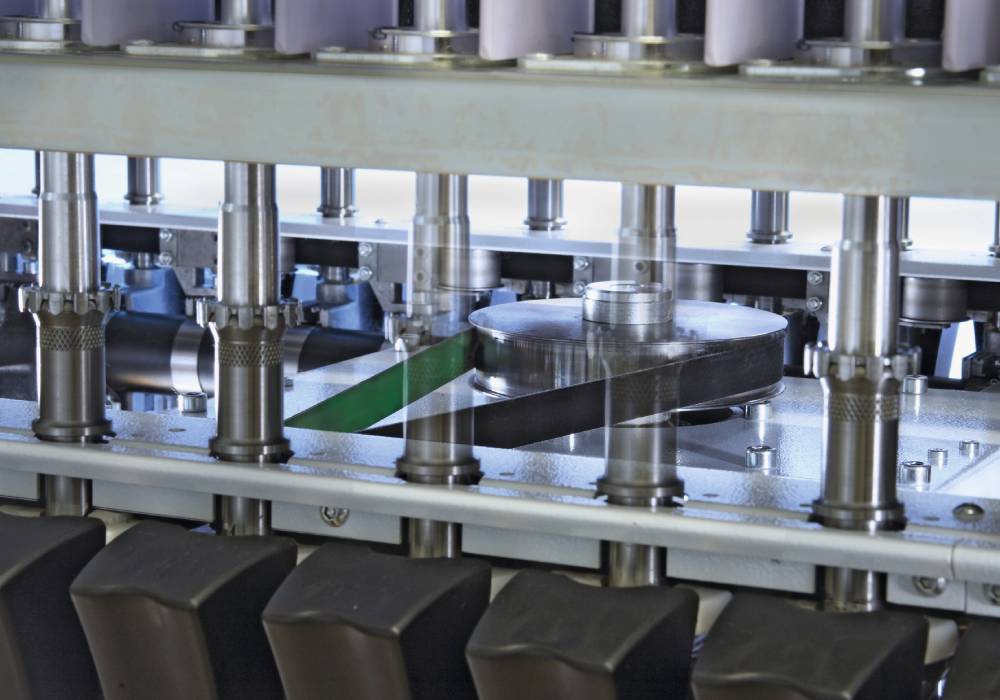 Tobacco belts
Habasit belts comply with all current tobacco industry requirements, including pyrolysis resistance and food approval. They also contribute to reducing contamination through their superior release and easy cleaning properties. The belts offer a long service life even under difficult circumstances, and are shown to contribute significantly to improved plant efficiency.
Habasit Fitline treadmill belts
Habasit Fitline offers a variety of options for treadmill applications including maintenance-free designs that need no lubrication. This means they run free of wax-related build-up on decks or pulleys, and provide low and constant energy consumption. Customers also benefit from their excellent tracking, high dimensional stability and durability, and attractive appearance.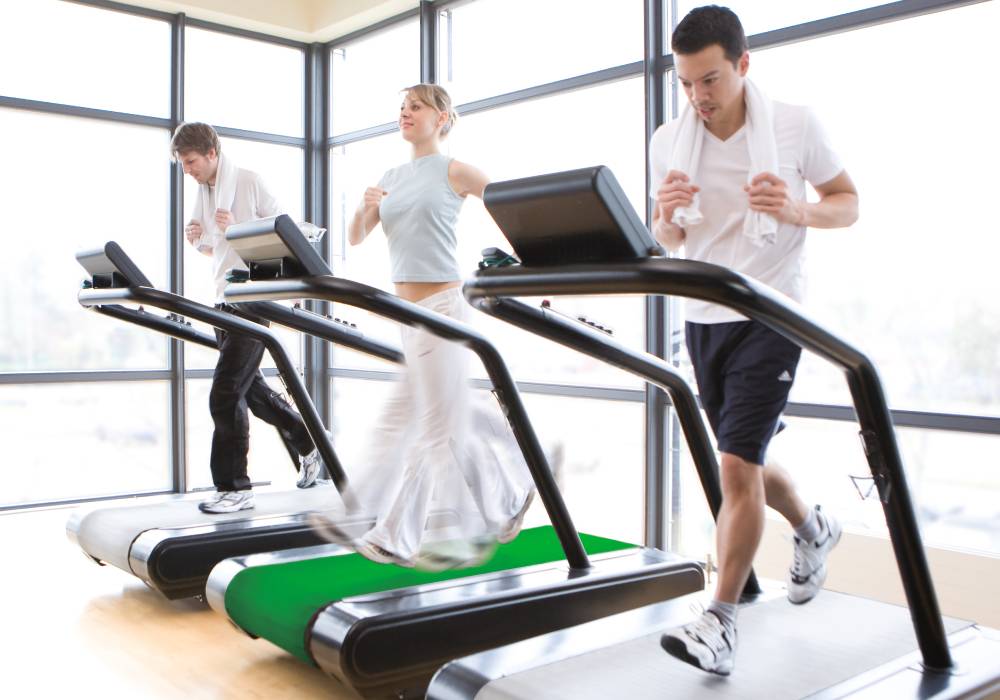 Fabric conveyor belts surfaces
Conveying surfaces feature a wide range of different structures to meet the demands of applications in the market. To learn about the various Habasit surface structures and their properties, just select the core features.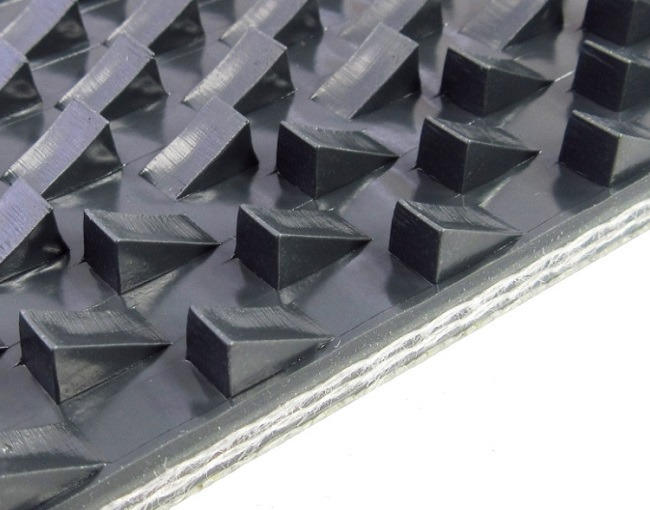 Alternating sawtooth structure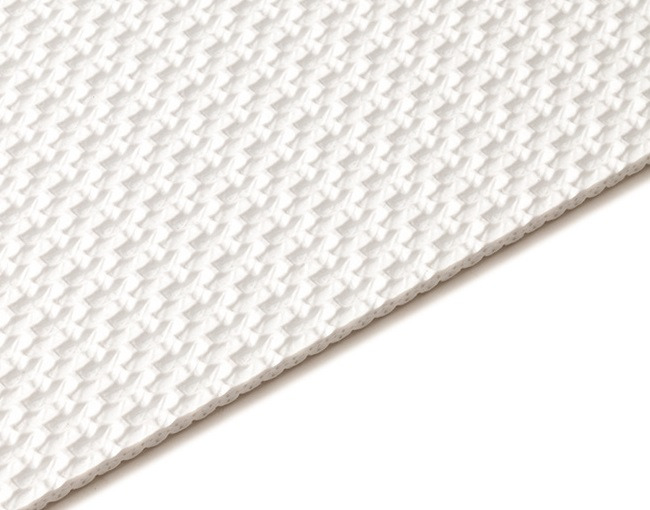 Basketweave structure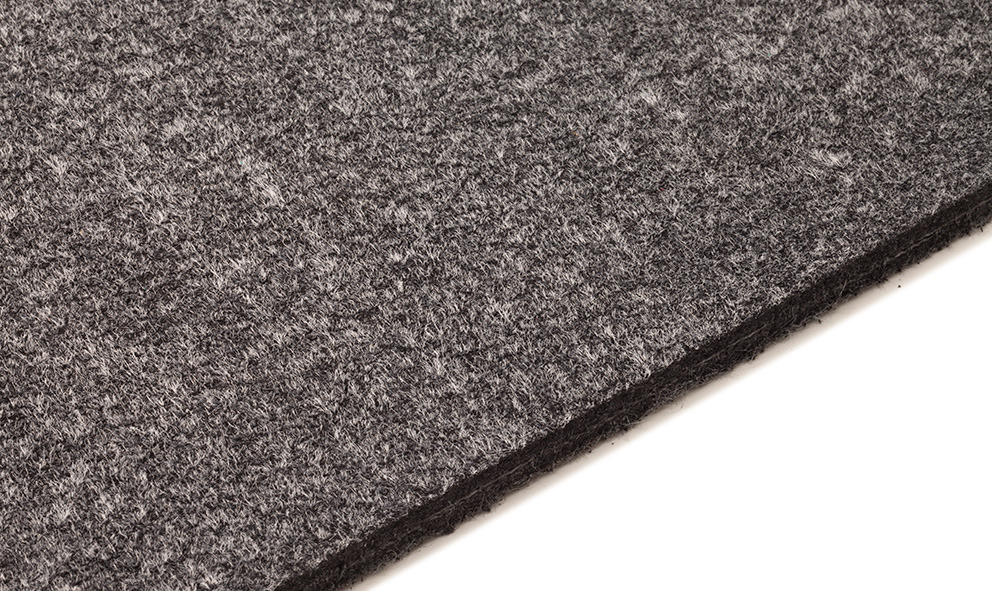 Buffed finish
Coarse textile structure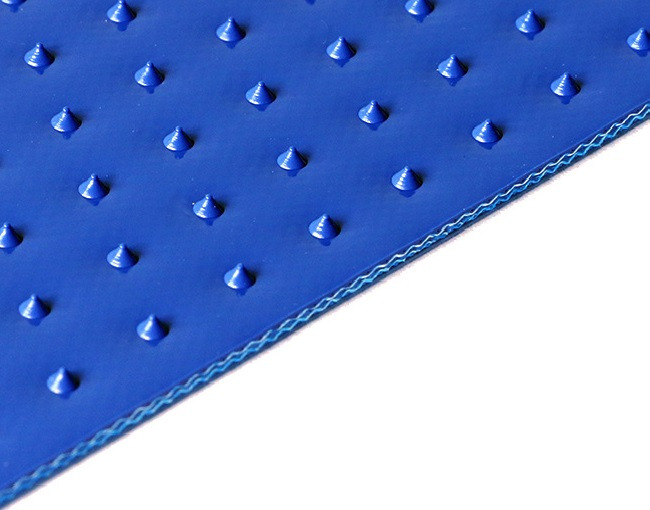 Cone top structure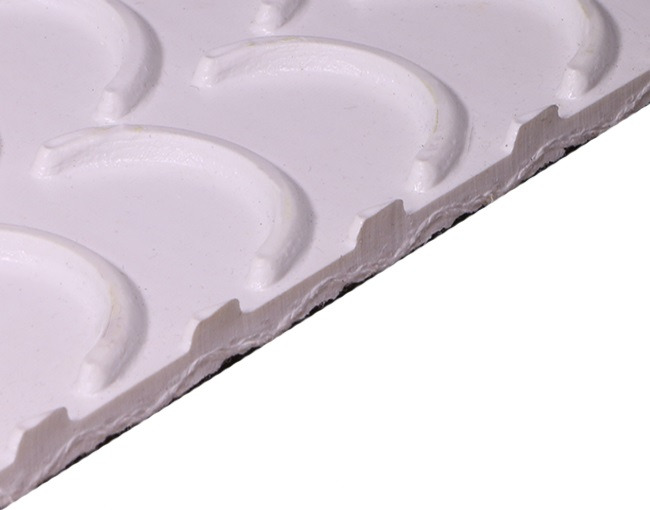 Crescent top structure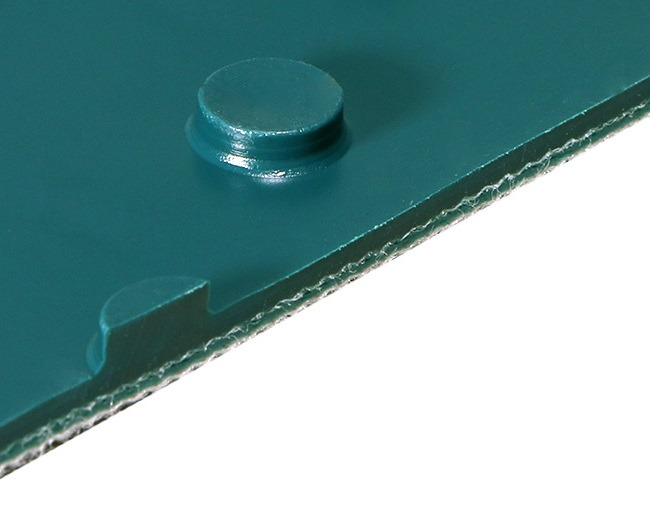 Cylindrical knob structure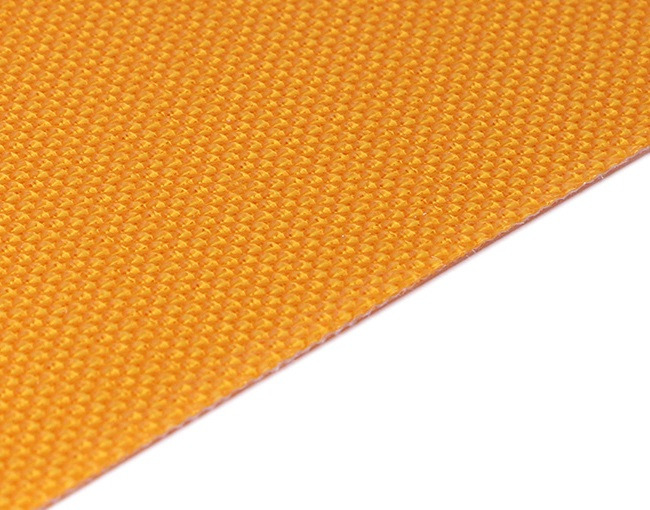 Diagonal rhomboid positive structure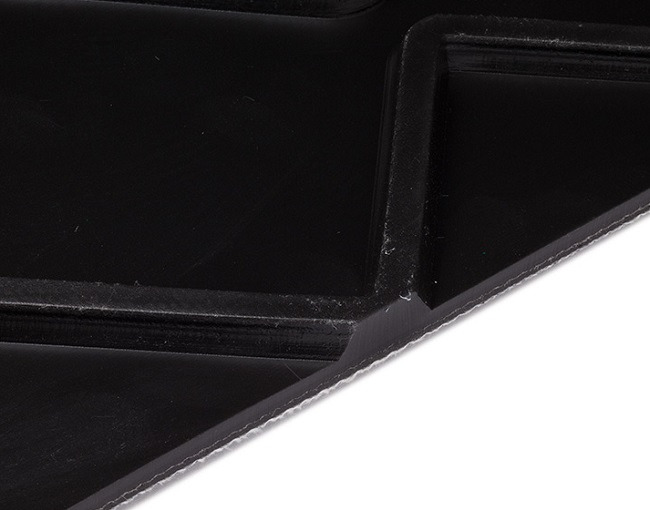 Diagonal wave structure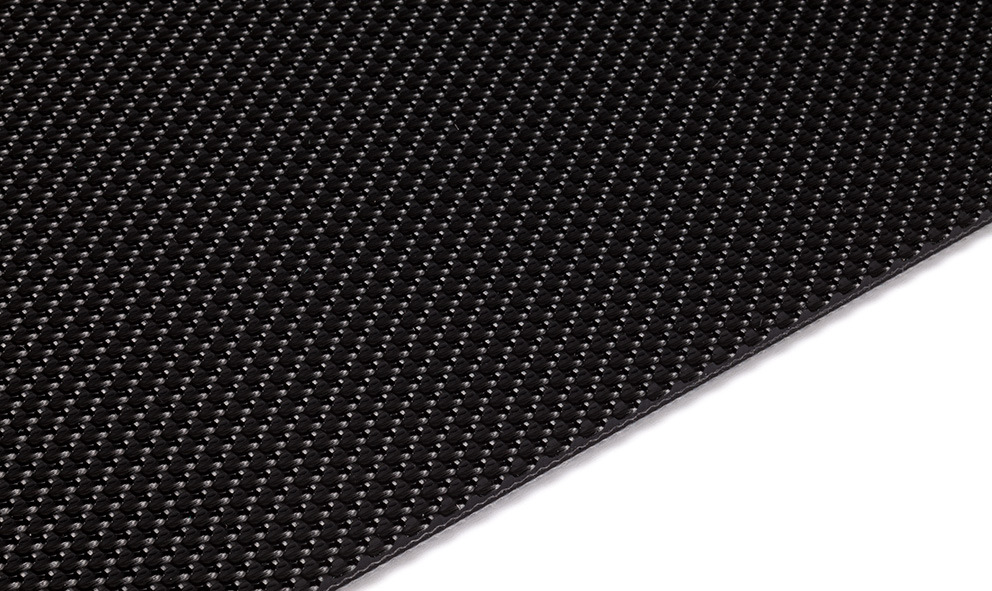 Elliptical smooth netting negative structure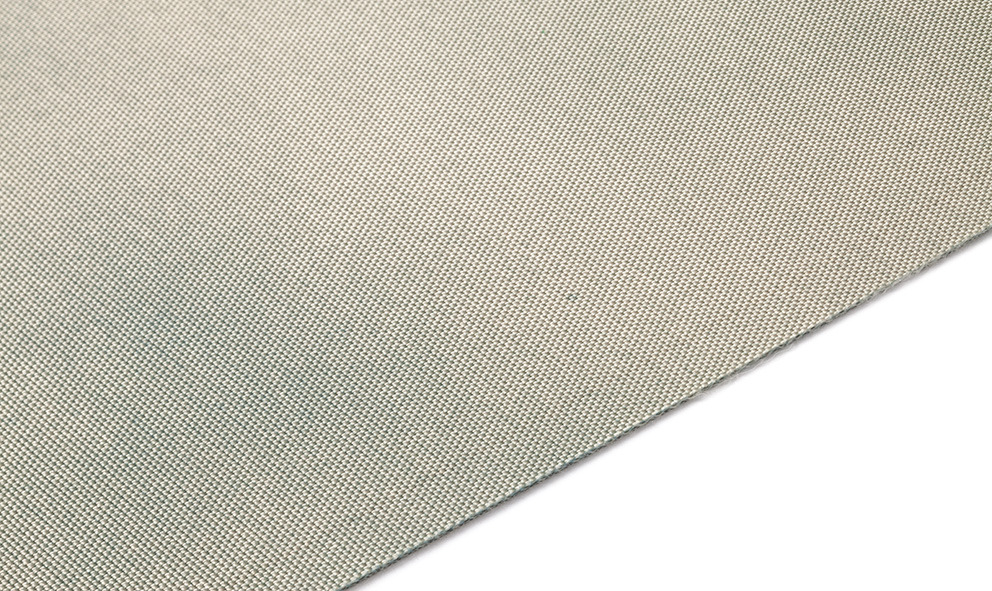 Fabric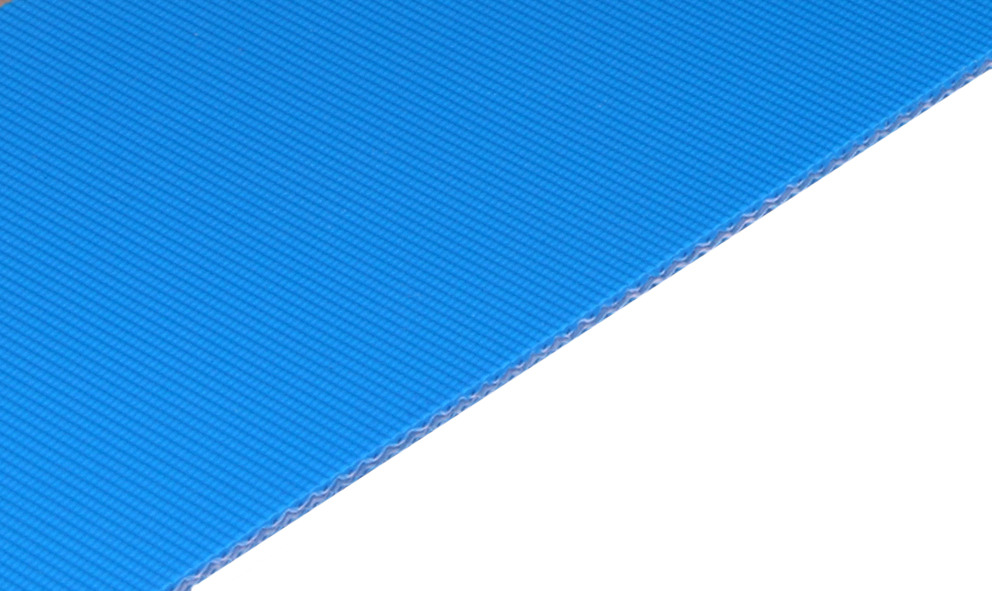 Fine textile structure / Fine weave emboss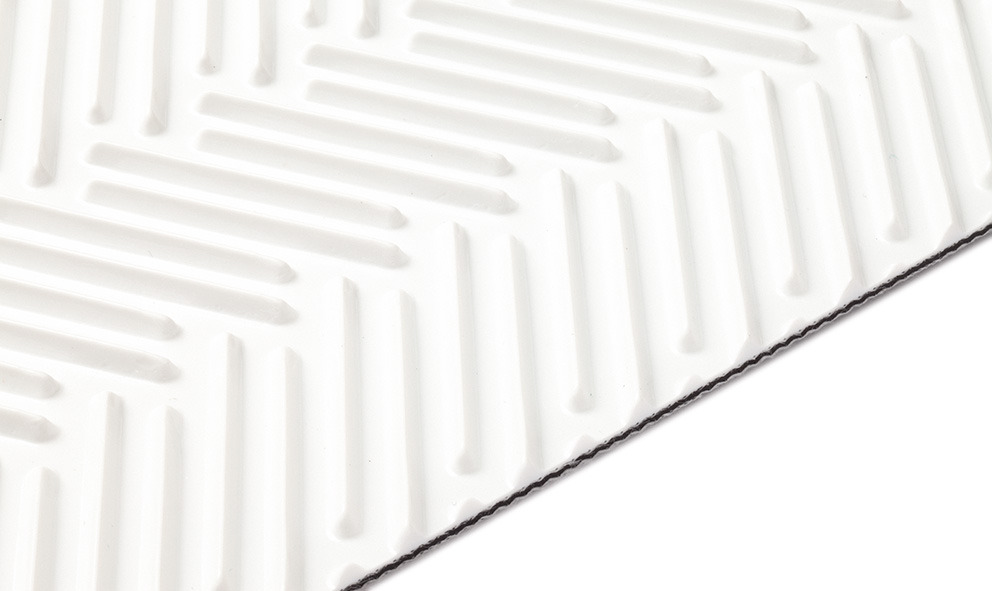 Fish - herringbone structure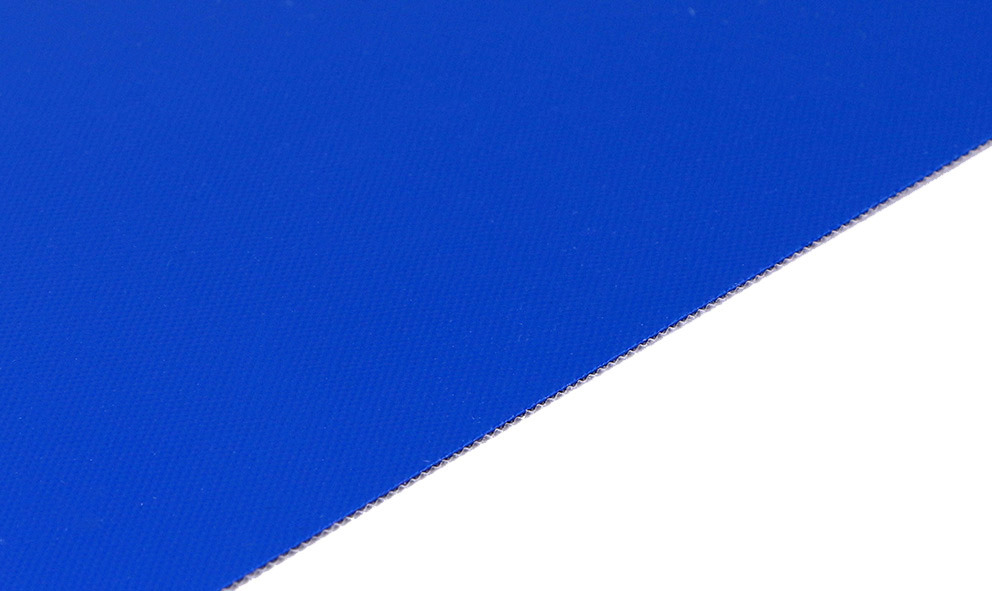 Glossy surface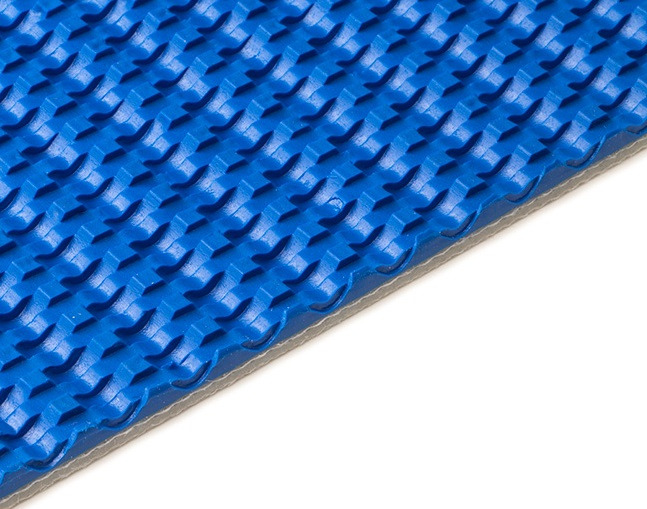 Grip structure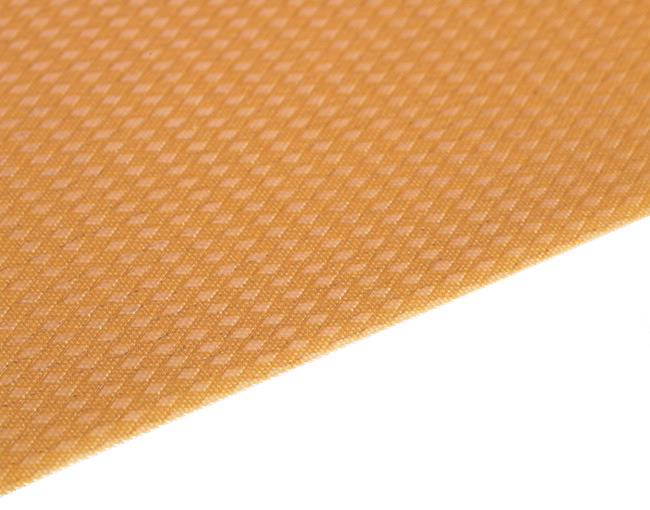 Harlequin structure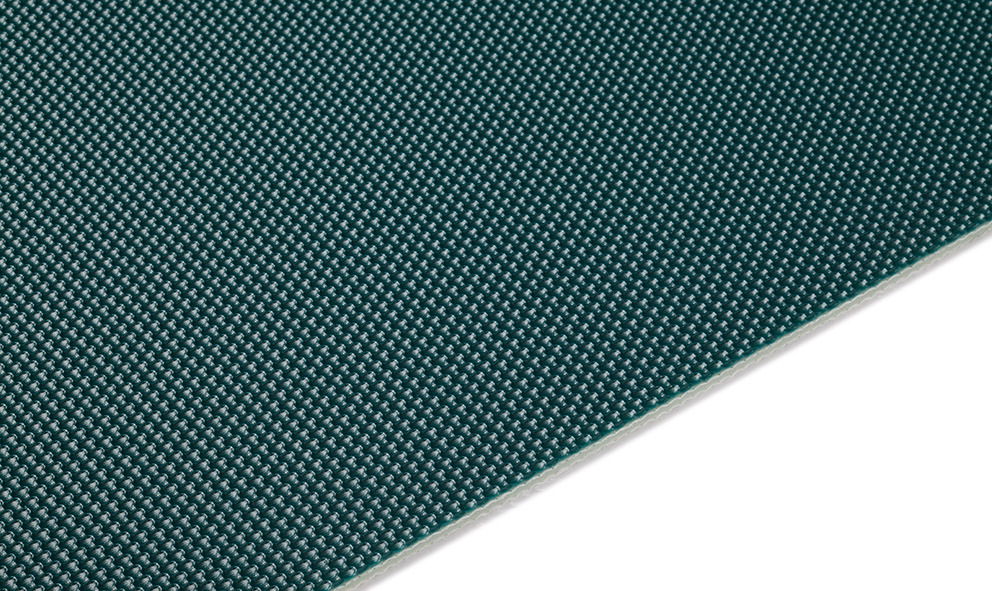 Honeycomb structure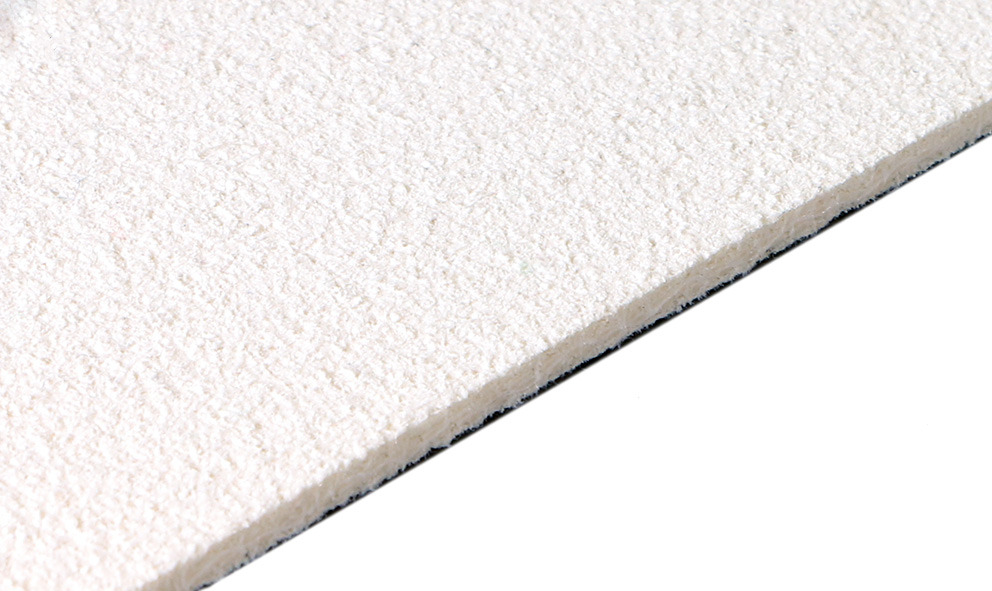 Impregnated fleece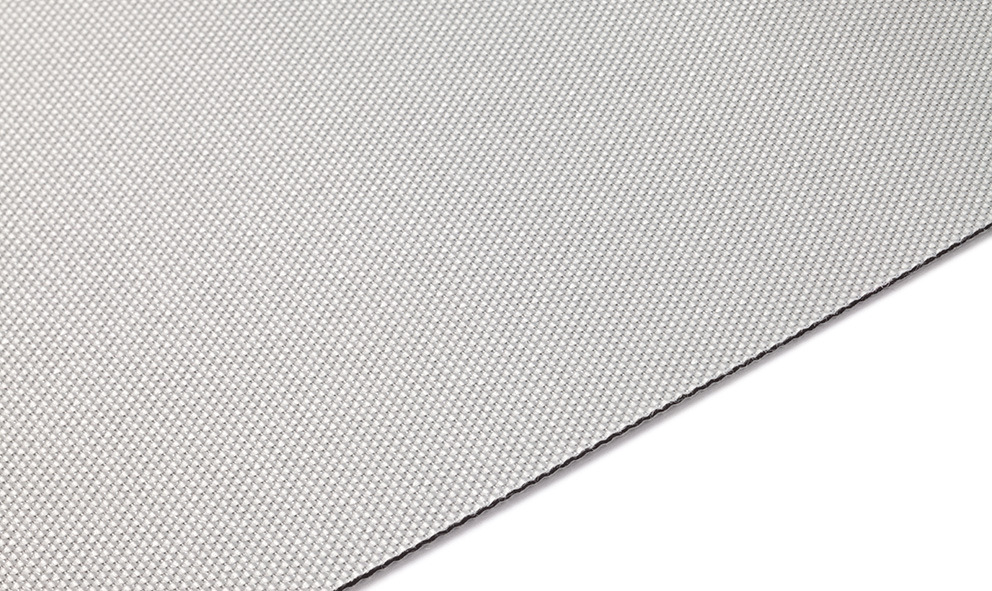 Impregnated fabric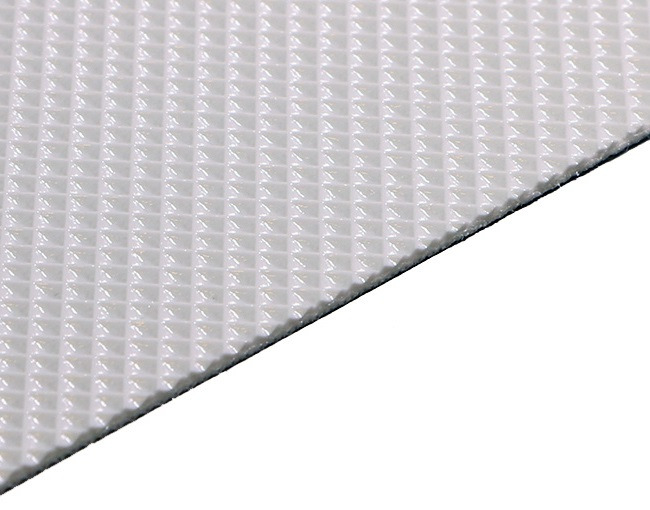 Inverted pyramid structure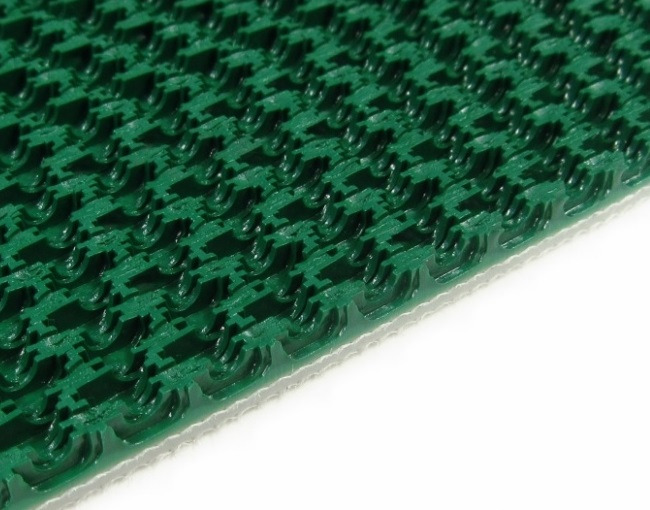 Jink wave grip structure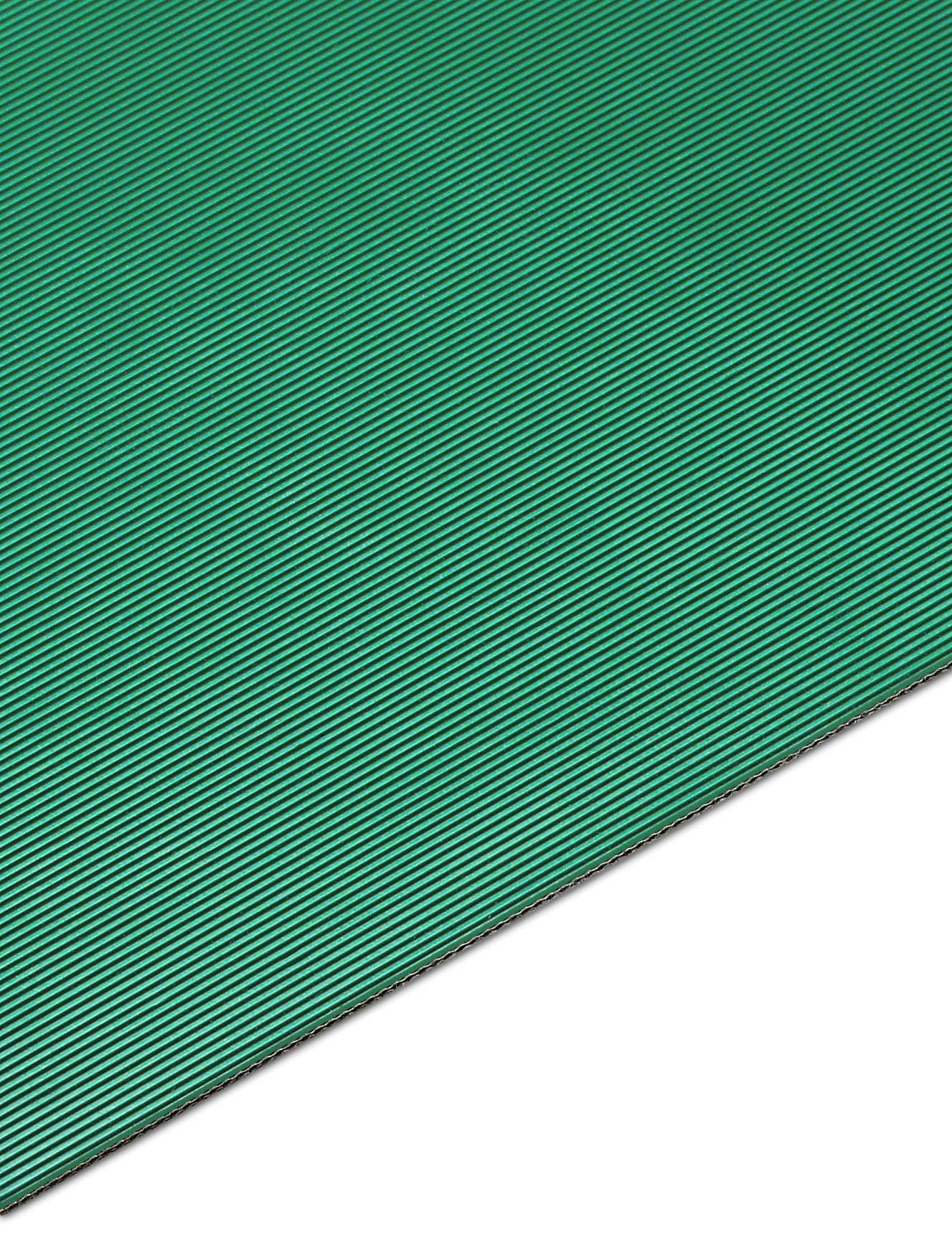 Longitudinal groove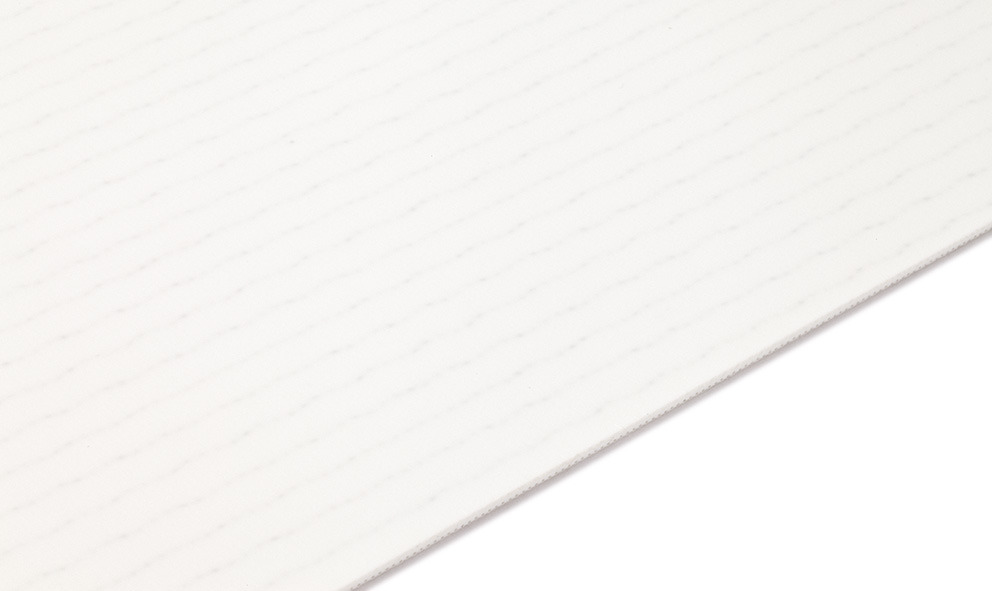 Matt, dull finish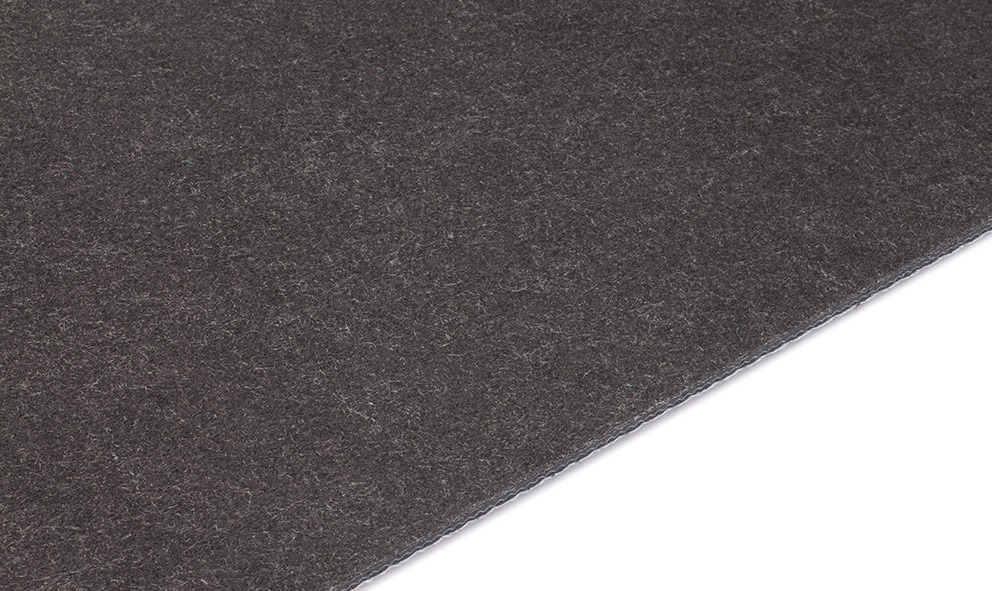 Non-woven (fleece) structure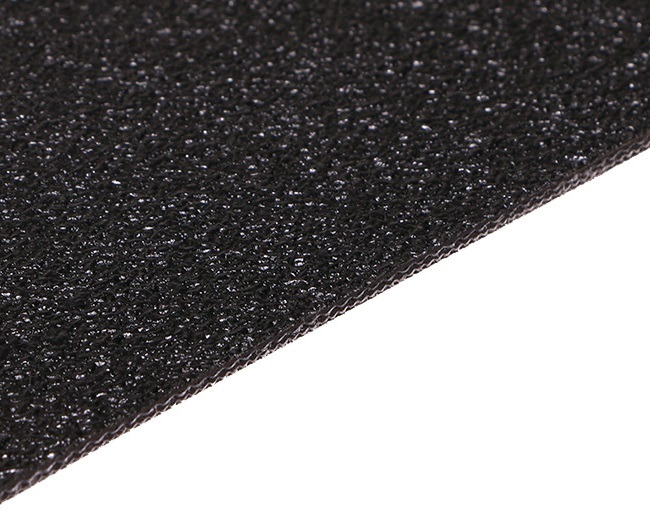 Orange peel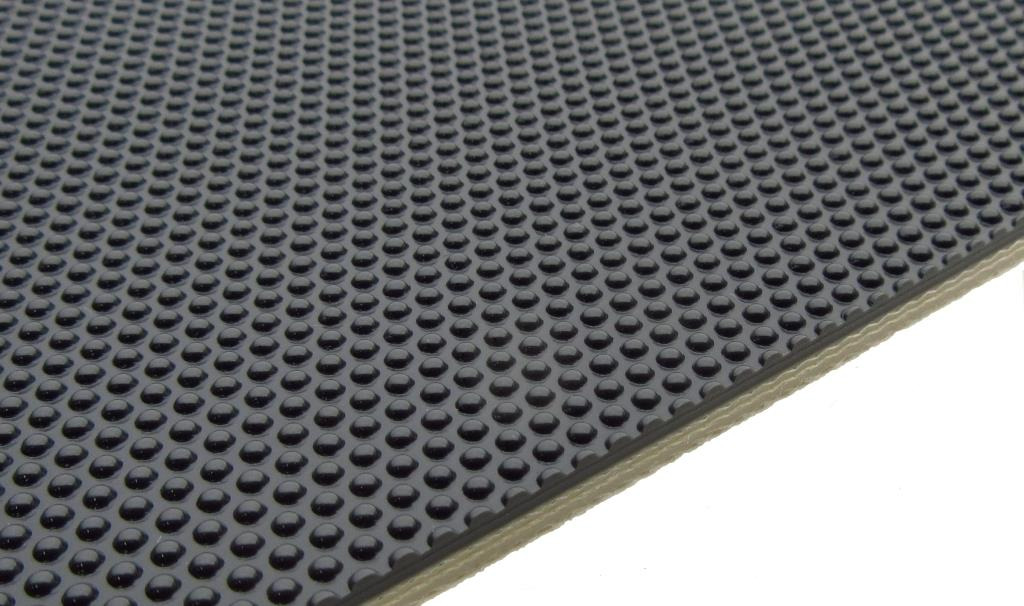 Orb structure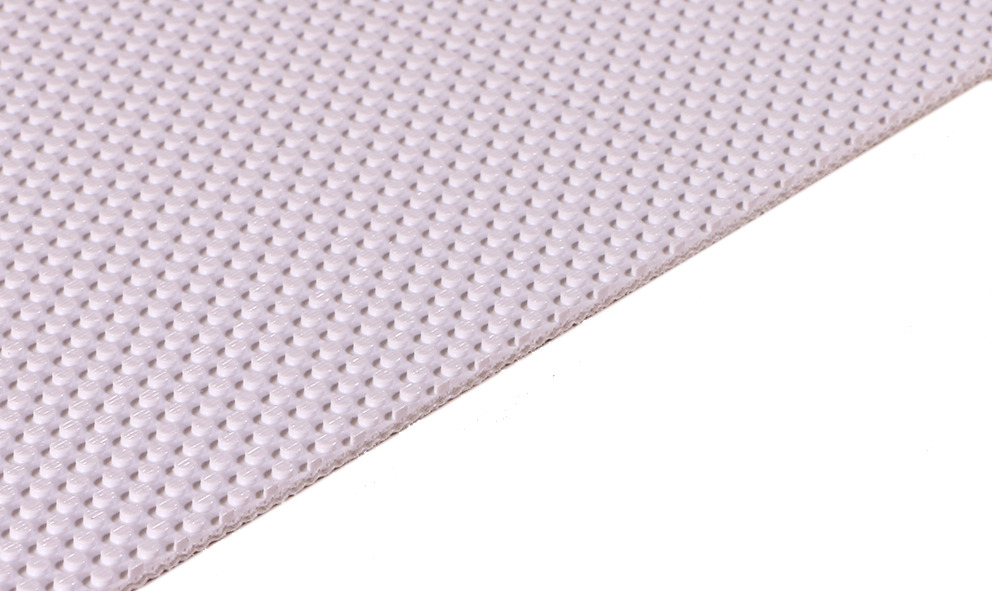 Pimple structure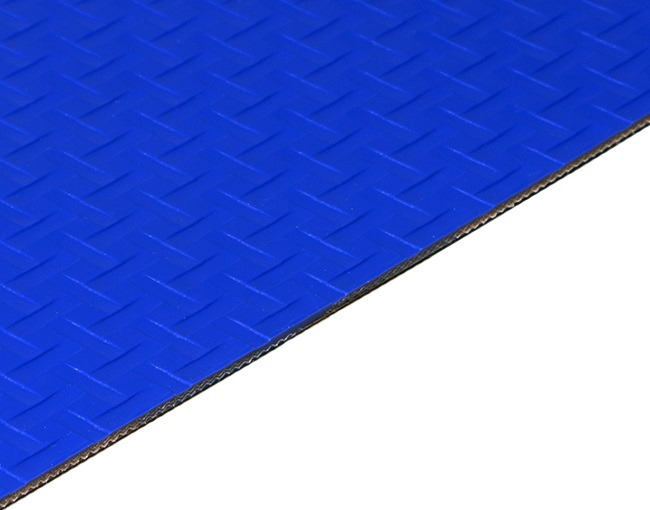 Quadrillé (quadrangular pattern)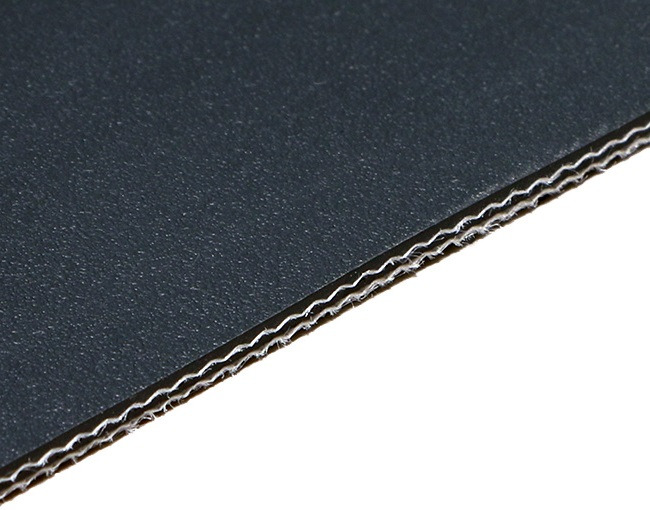 Sand finish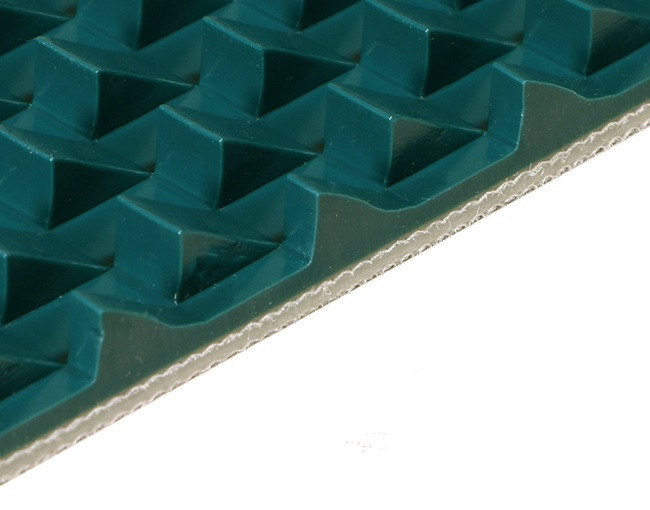 Sawtooth (large) structure
Sawtooth profile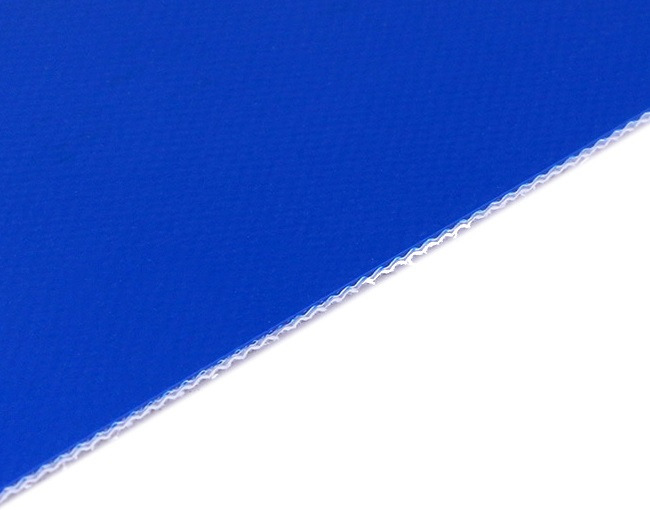 Silk finish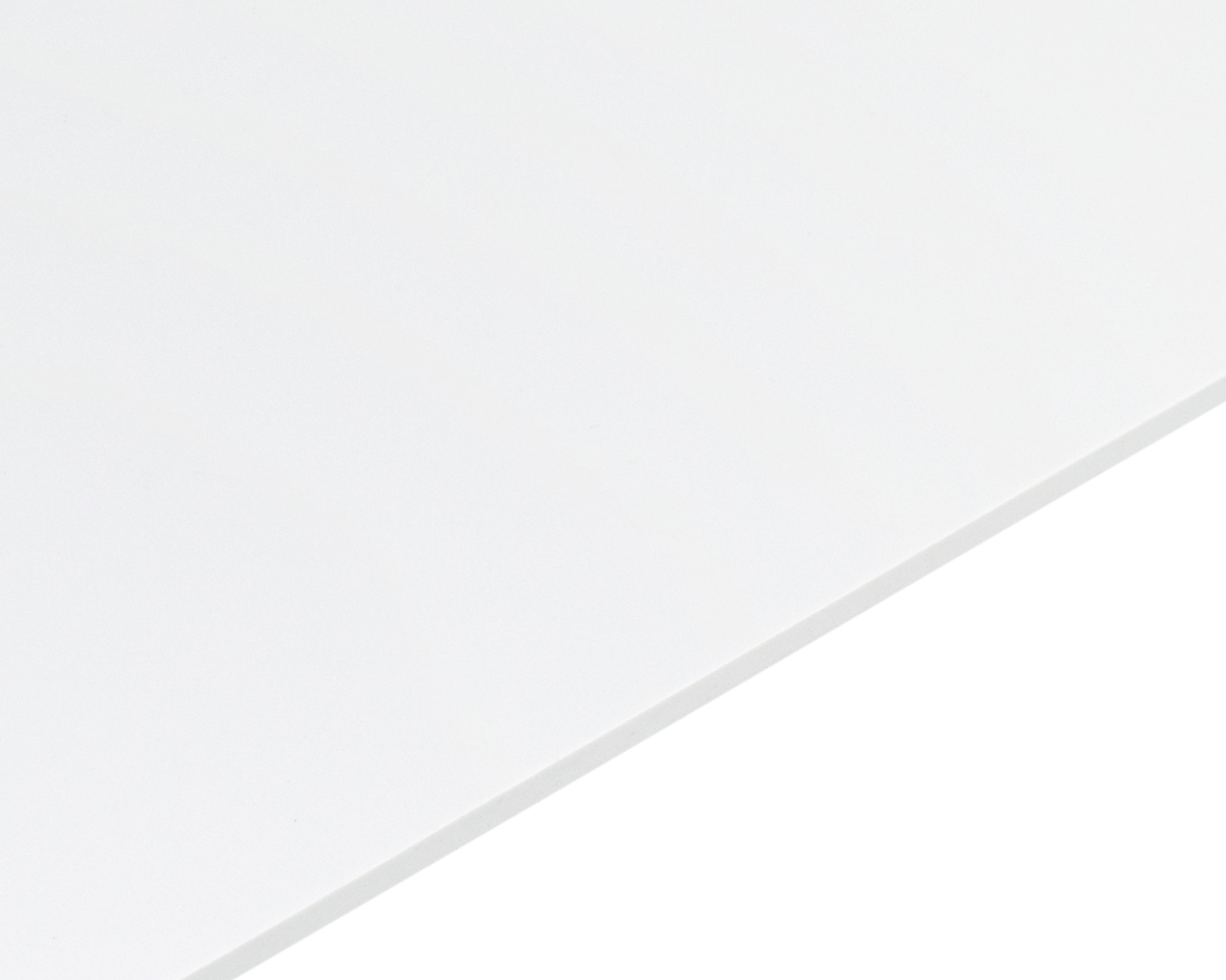 Smooth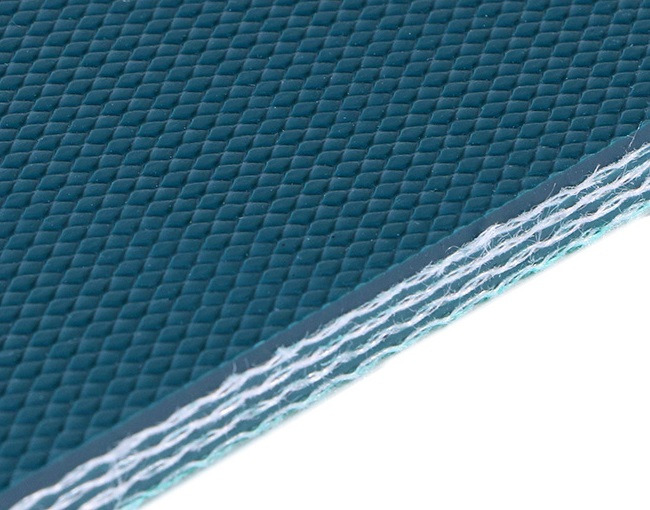 Snake skin structure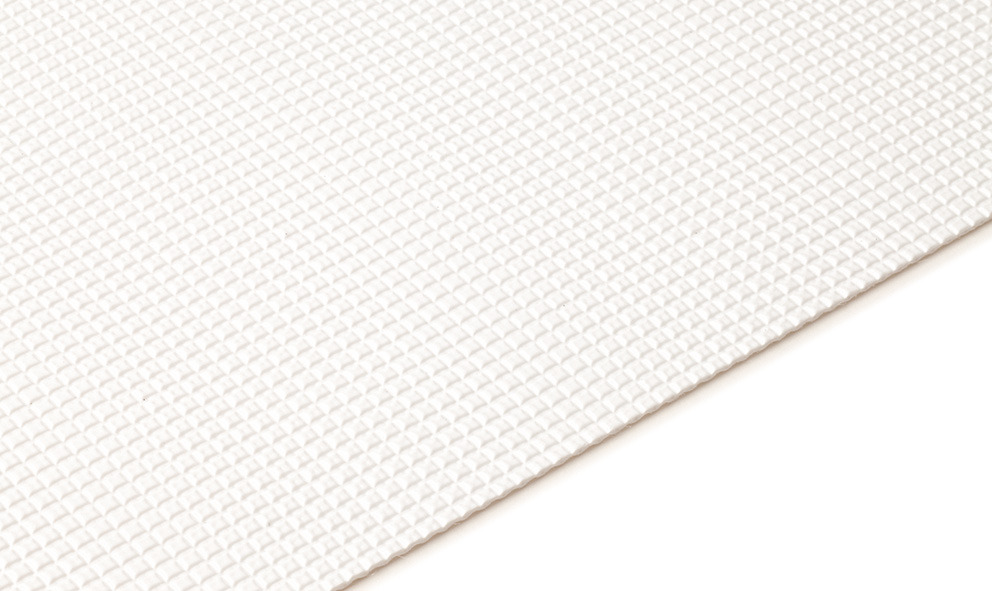 Square structure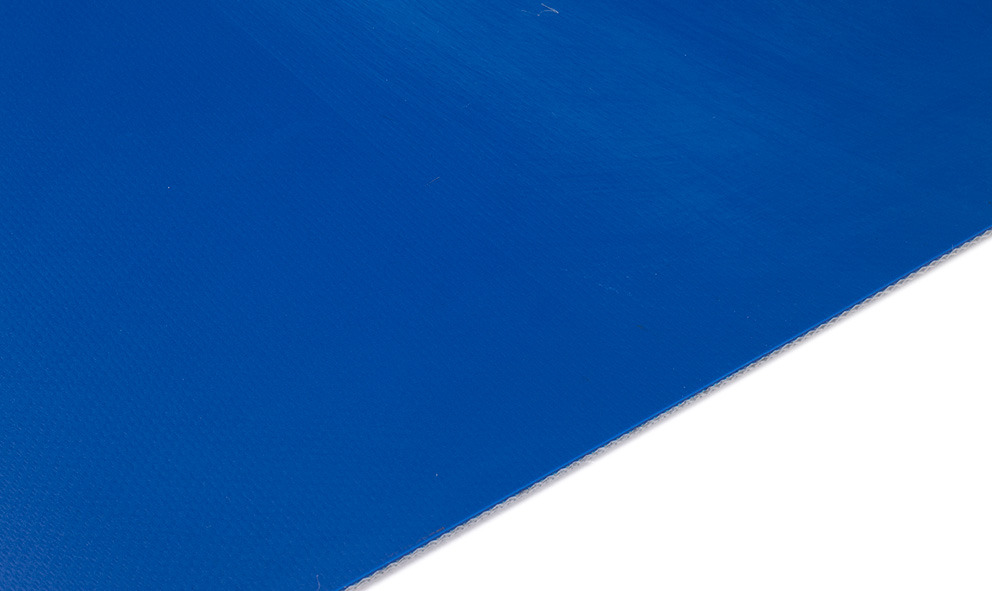 Supermatt finish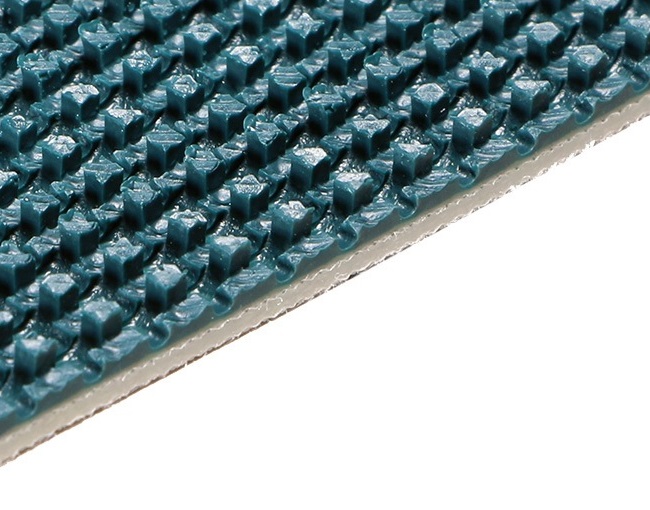 Super grip surface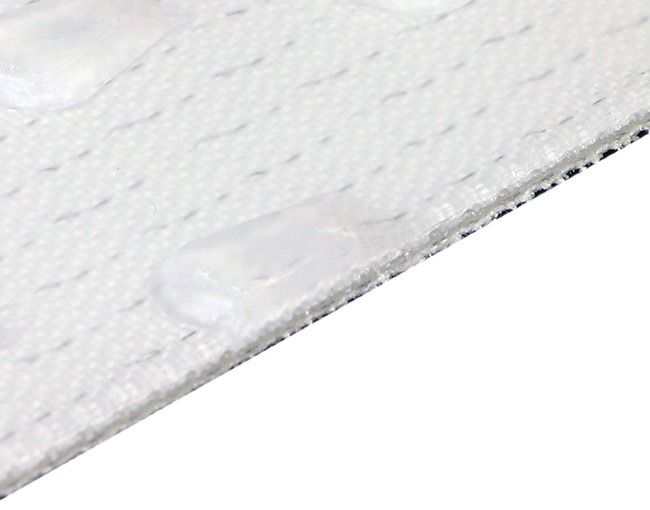 Tear drop structure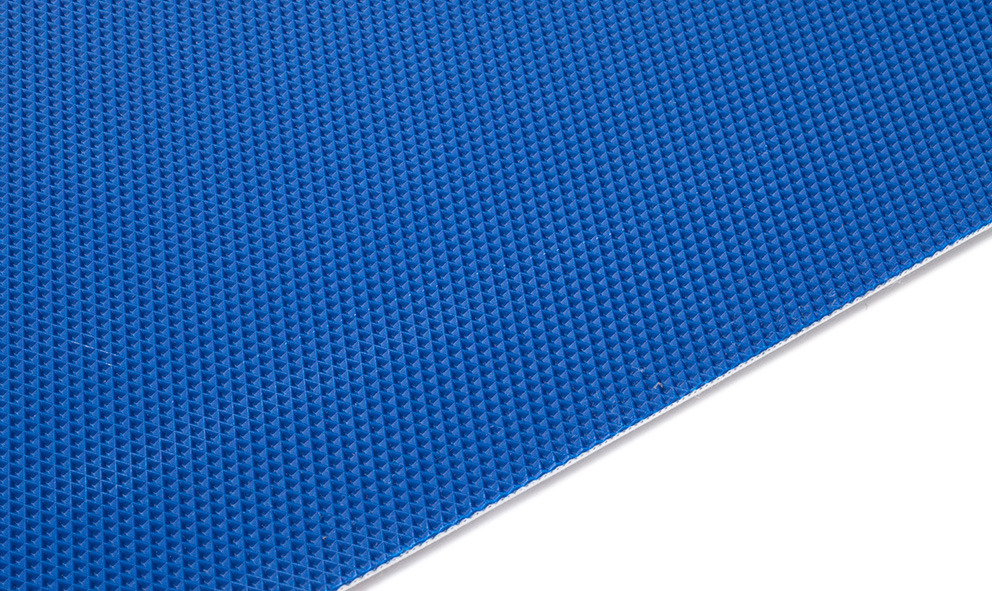 Waffle structure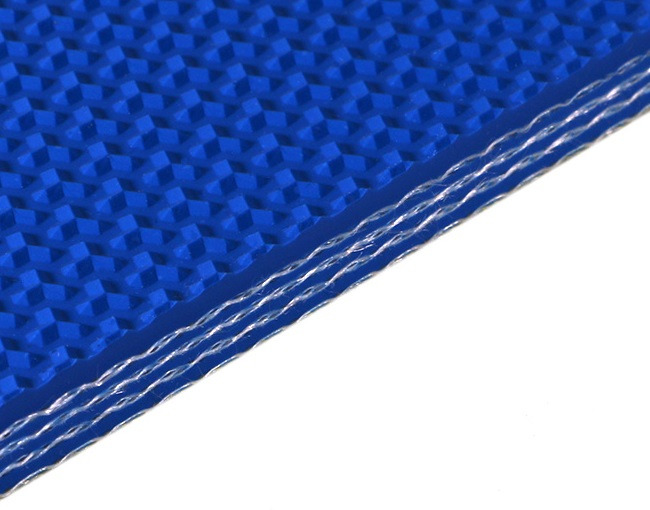 Y Embossing