Less downtime with creative use of Habasit® Cleandrive
A German OEM for the food industry provides an unique solution for quicker product change on its customers production lines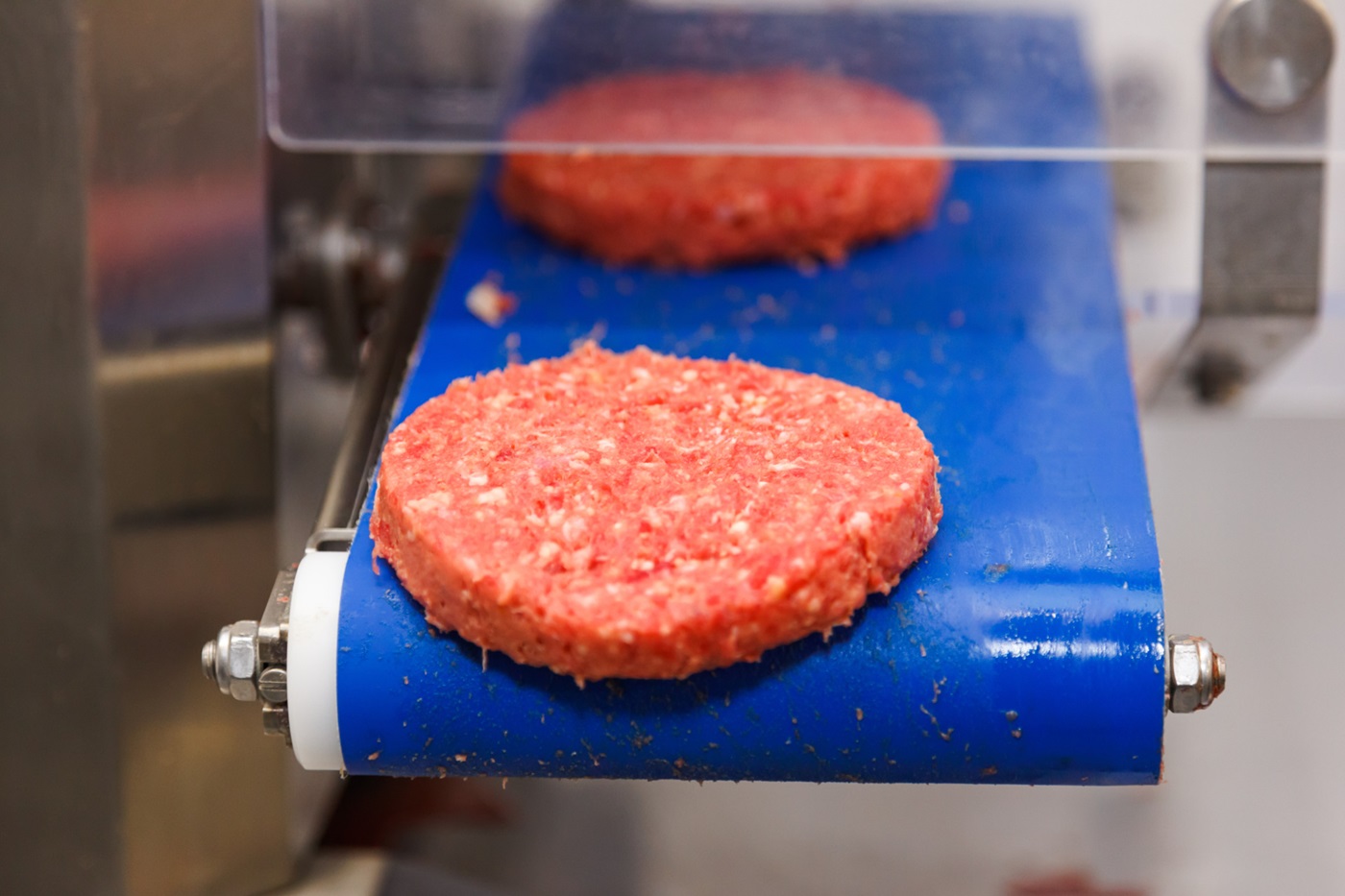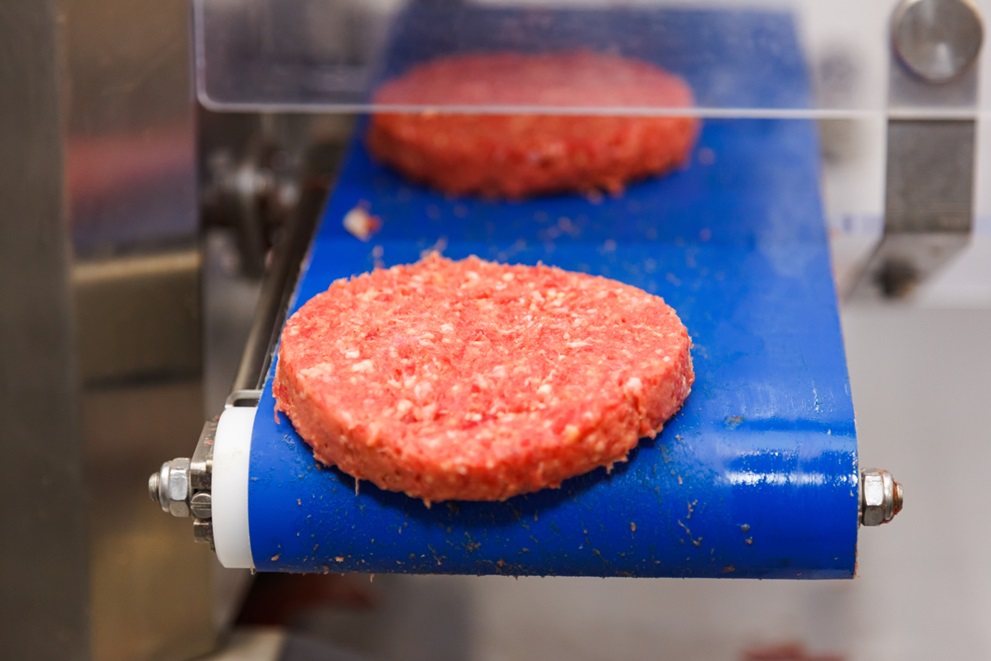 In this application, the loader belt conveys meat, sausages or loaves of cheese with lengths of up to 2 meters to the slicer knife. There are 3 to 5 products next to each other in parallel. Normally the products are guided by guiding profiles which need to be adjusted each time the product changes which takes a lot of time.
To reduce this adjusting time, the OEM uses Habasit® Cleandrive belts with customized flights. There is one belt for each product. The belt size is always the same, but the flights are individually shaped for the caliber of product. It is absolutely necessary that the customized flights are parallel (both laterally and longitudinally) for the knife to run through the spaces in the flights. Thanks to the tracking teeth, there is no belt slippage.
The flights have to be stiff enough to support the product during the process and their shape has to be cut out. Parallel welding of the flights in lateral and longitudinal way has to be guaranteed. So all in all, highest precision in the belt fabrication was essential.
With this solution, the operators of the slicers reduce downtime significantly in comparison with the guiding line system of other OEMs.
Old system: Mounting time around 45 minutes;
Habasit® Cleandrive system: mounting time around 3 to 5 minutes.
With around 20 changes per month, customers save 200 - 240 hours a year.