Tailored solutions for optimal performance
The Habasit seamless belt portfolio consists of woven endless and knitted endless belts, as well as synchronous and non-synchronous endless substrates. The belts can be coated with no splice or seam, providing uniform physical properties during the entire belt service life.
Our manufacturing processes and ideal combination of materials ensure optimal design for your specific application requirements. Habasit seamless belts offer reduced lifecycle costs, as well as smooth and vibration-free operation, especially at high speeds.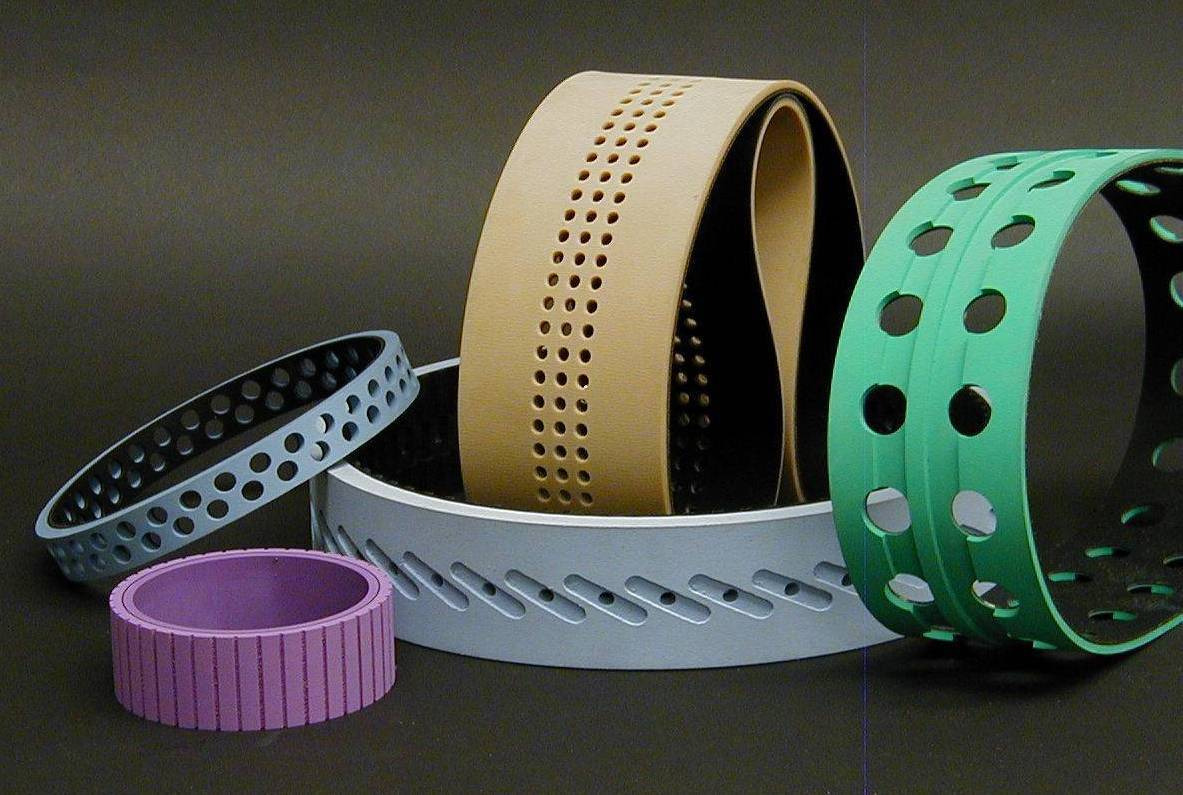 Belt Design
The seamless belt substrate (fabric) is manufactured endless on looms, or knitted as a tube. The threads are wound in a spiral in the belt running direction. The belt circumference is determined by the diameter of the spirals, while the required width is obtained by slitting the tube. To achieve the necessary properties and dimensional stability, the belt substrate is coated with a specific elastomer and treated in a special thermal process. Seamless belts are available in stable, semi-stable, semi-elastic, and elastic versions.
Habasit GRABBER seamless belts
Habasit GRABBER belts are customized for specific applications where product feeding or pulling is required. The compound selected is based on the coefficient of friction and abrasion resistance desired. Habasit GRABBER belts are usually further segmented by application type.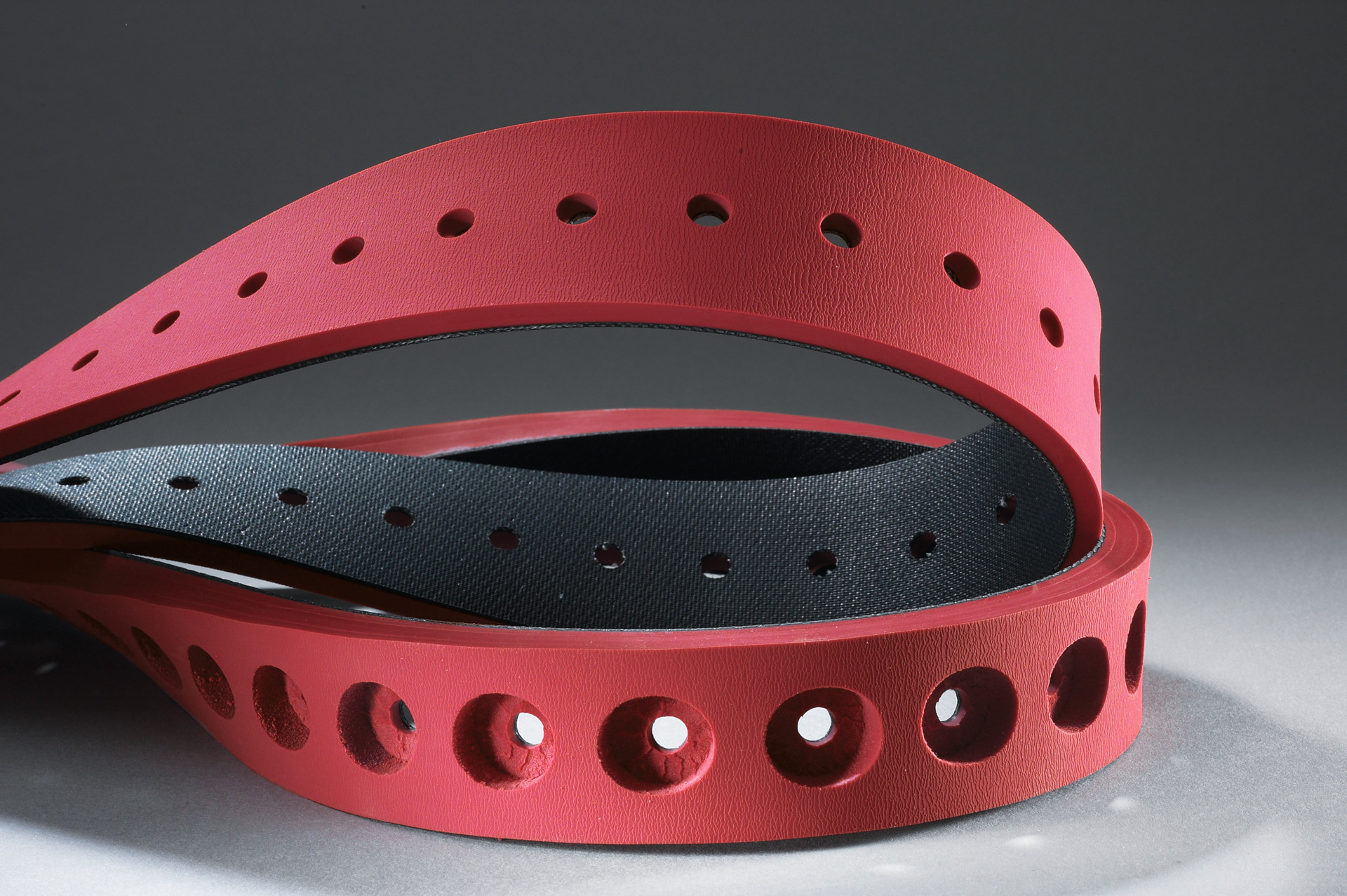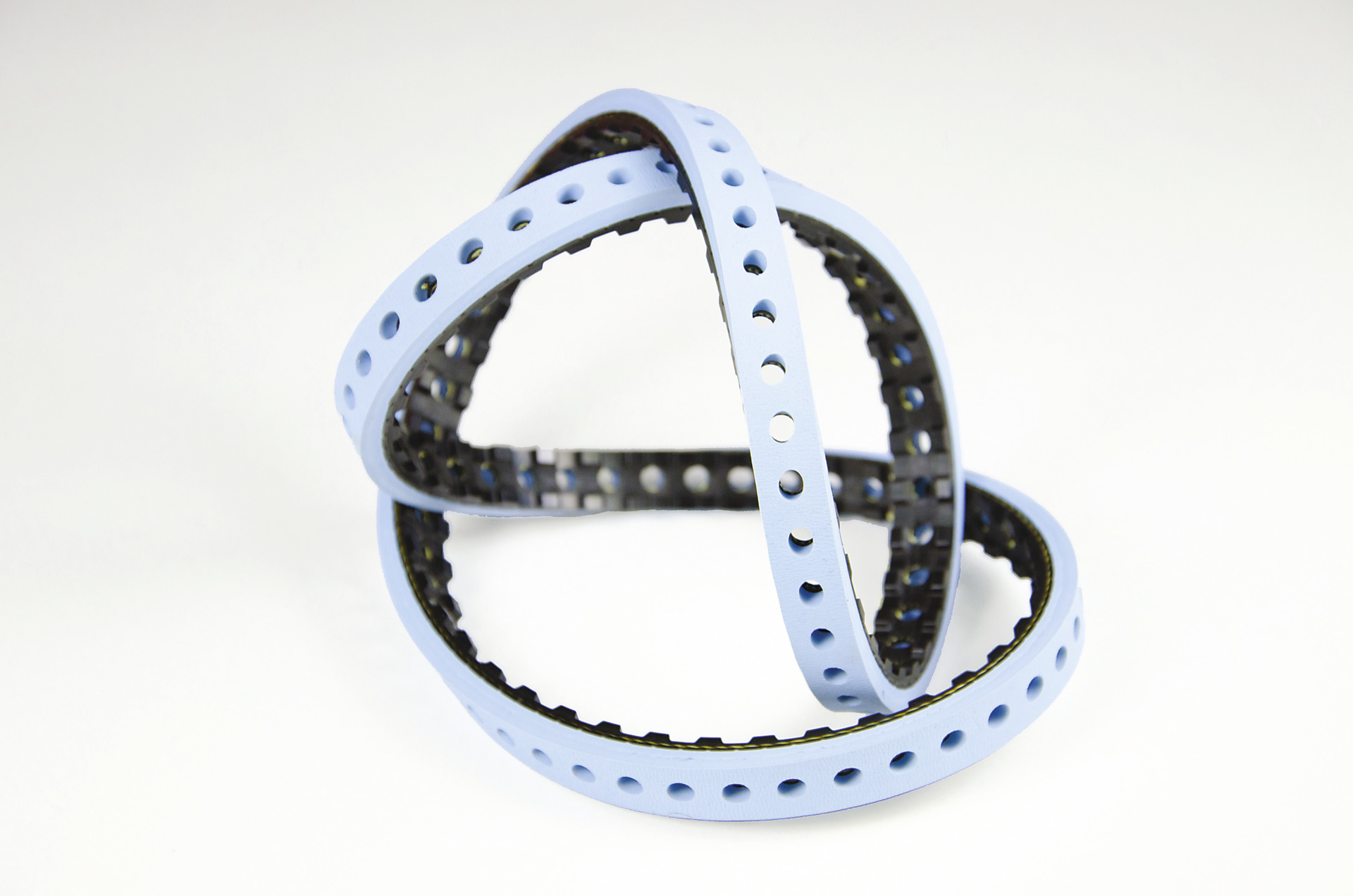 Traditional seamless belts
These belts are produced by weaving or knitting a "tube" of fabric material in a circular fashion. The belts are then coated with various rubber or plastic materials depending on the application requirements. Since the belts do not have a splice, they are very strong for the given thickness and can also be produced to hold very tight length tolerances.
Power Transmission Belts
Habasit seamless power transmission belts are used to transmit power in light duty applications, including lathes, grinders, vacuum cleaners, and spindle drives. A variety of strengths are available based on different fabric designs.
Conveying Belts
Habasit seamless conveying belts are used for transporting light objects, usually at higher speeds, such as: paper, currency, tickets, and envelopes. Various strengths are available based on different fabric designs. Different friction values are achieved through the selection of the top cover compound.
Endless woven belts
Endless woven processing belts are customized to individual application requirements and are either seamless or woven endless. The fabric is then coated with TPU, DPU, PVC, or silicone, depending on the application requirements. Several belt strengths are available, achieved by altering the weave design. The belts are further segmented by industry.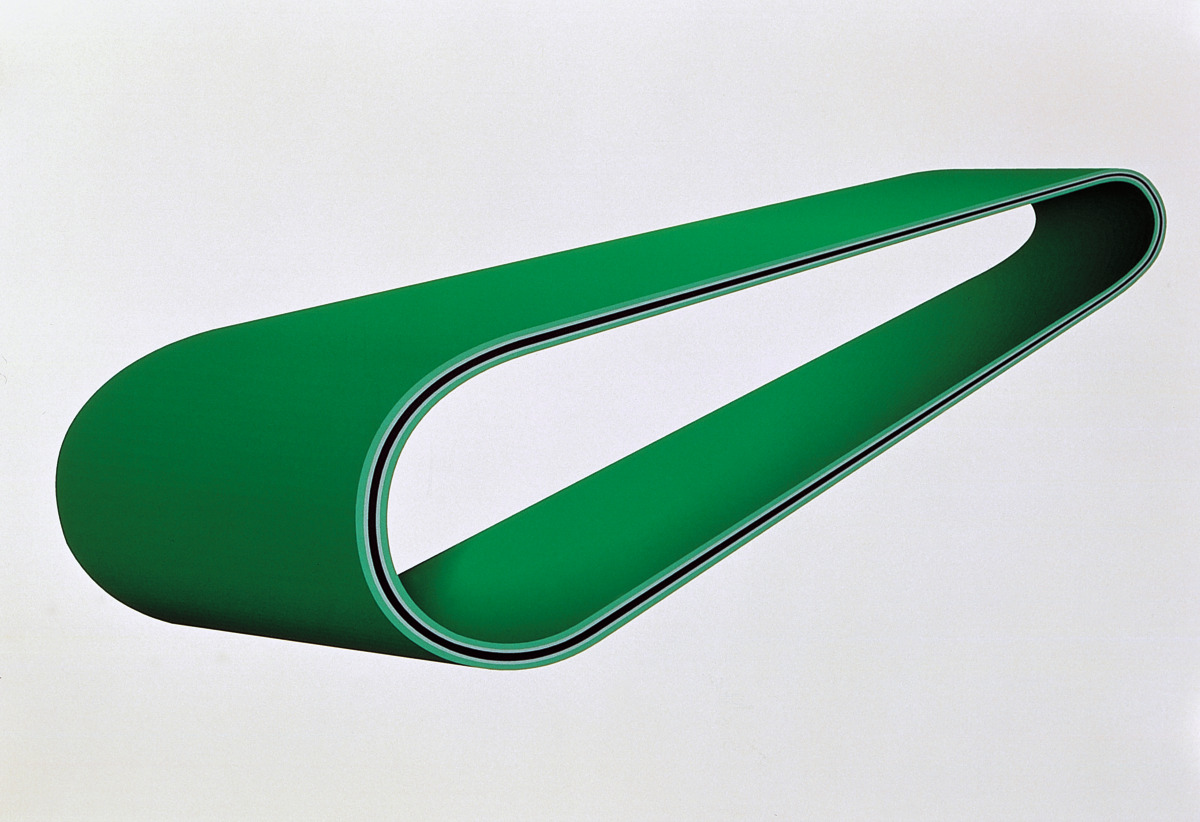 Cable puller belts
ケーブルプーラーベルトは大型ケーブルの製造に使用され、2本の対になったベルトでコーティングプロセス中のケーブルを引っ張ります。そのため「キャタピラー」または「トラクター」ベルトと呼ばれることがよくあります。代表的なベルトのカバー材質は耐摩耗性のPVCです。
コイルラッパー、スチールラッパー、コイルワインダーベルト
これらのベルトは、金属(スチール、アルミニウム、銅)の製造に使用されます。ベルトは製造された材料をシート状にカットされる前に巻き取ります。ベルトは金属製造工程に伴う摩耗、切断、およびエマルジョンに耐える頑丈な構造になっています。カバー材は通常厚いデュロプラスチック化合物で構成されています。
シリコン加工ベルト
シリコン加工ベルトは、ゴム風船、ゴミ袋、手術用手袋の製造など、さまざまな高温アプリケーションで使用されます。カバーコンパウンドはシリコンで、エンドレスのファブリック心体はポリエステルです。ただし、非常に高い耐熱性が必要な場合はアラミドを使用します。
ロータリー成形ベルト
ロータリー成形ベルトは、あらゆる種類の練り粉や生地を扱う多くのビスケットメーカーによって使用されています。ベルトはエッジがほつれないよう織られたエンドレスのファブリックです。綿などの天然繊維はビスケット生地から脂肪や水分を吸収する優れた性質により、ベルトの材質として標準採用されています。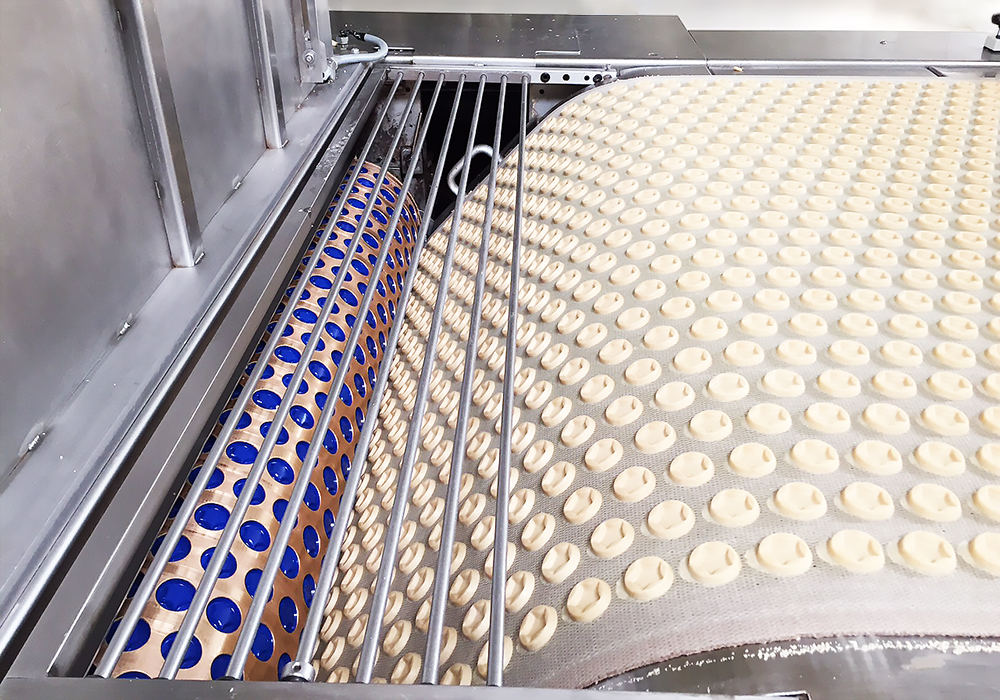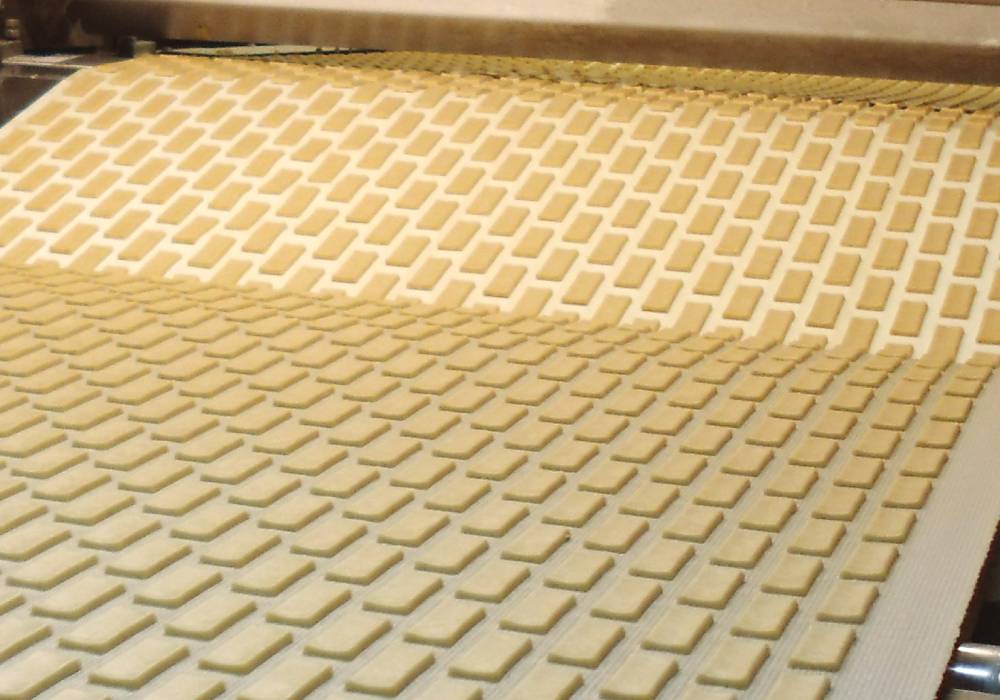 ハバジットの多種多様なベルト、アクセサリー、コンベヤコンポーネントをご覧ください