General purpose TPU belts
TPU belts provide high flexibility even at low temperatures, combined with excellent abrasion- and wear resistance. TPU's resistance to edible fats and oils makes it a widely used choice for multiple applications. The closed belt surface does not develop micro-cracks and thus reduces the risk of microbes settling in. 

General purpose TPU belts feature the valuable mechanical advantages of TPU coated belts. They are used as a "Jack of all trades" in basic belting.

Hydrolysis-resistant food TPU belts feature improved temperature-, hydrolysis, and chemical resistance.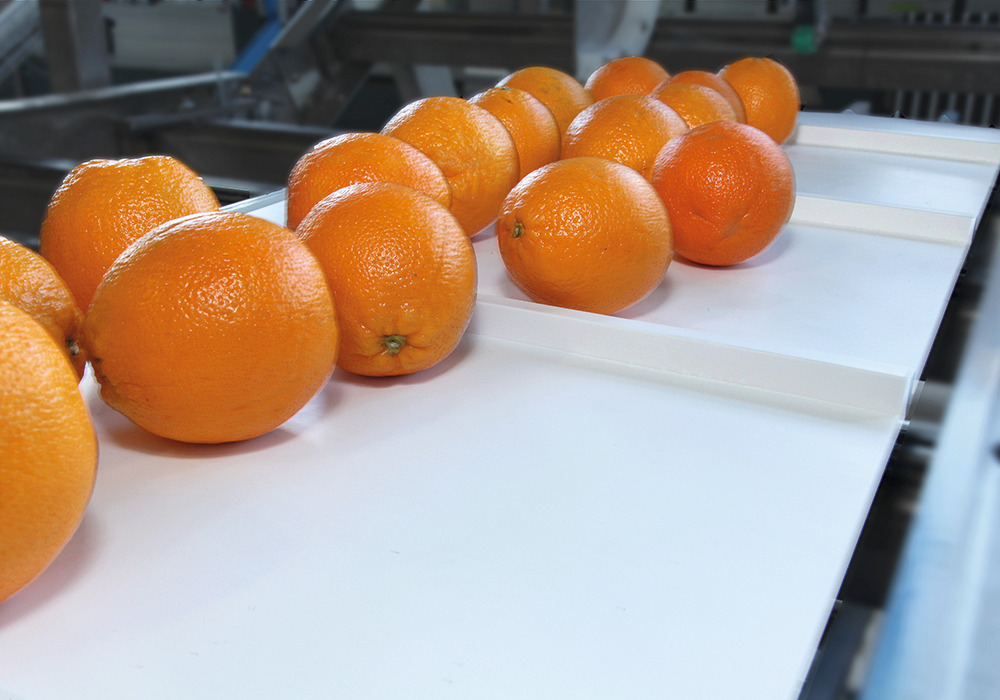 Antimicrobial belts*
Antimicrobial belts are specially designed for the food industry. These conveyor and processing belts contain an antimicrobial additive that prevents the growth of micro-organisms which can cause spoilage on the belt surface. The antimicrobial additive remains effective even in areas that are difficult to clean. It does not affect the taste of the foodstuff conveyed.
Due to the variety of regulations in force in different markets, Habasit offers a choice of belt ranges, with additives appropriate to each set of requirements:
HabaGUARD antimicrobial belts use an additive that is FDA compliant and EPA approved for conveyor belts used in direct contact with food, and can therefore be used in the USA.
Habasit HyGUARD antimicrobial belts can be used in Japan as the additive is on the MHLW positive list.
*These products do not protect users or others against food-borne or disease-causing bacteria. Proper cleaning procedures must always be adhered to.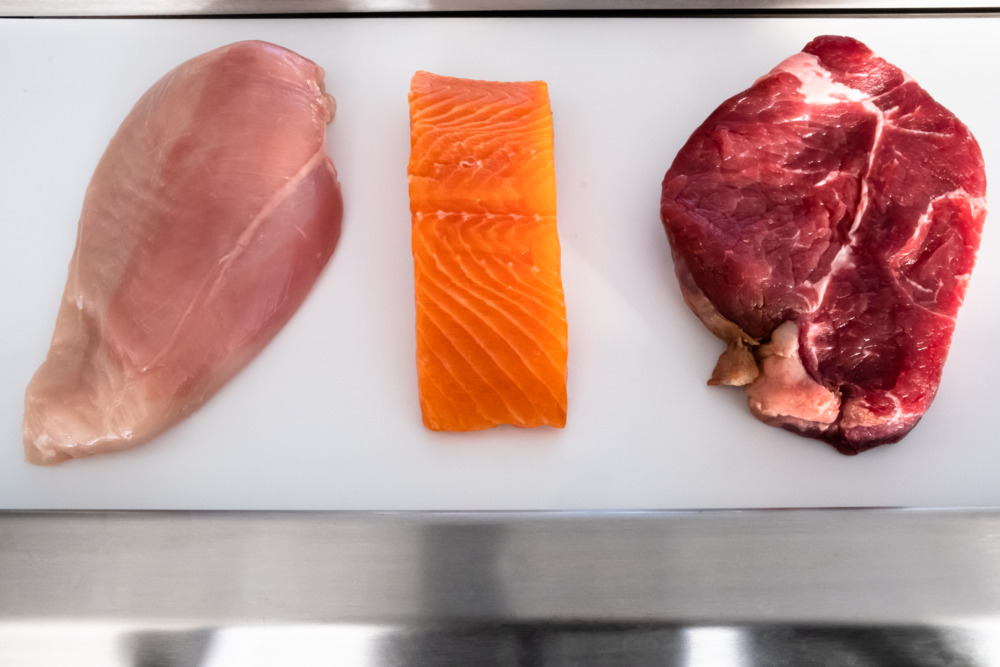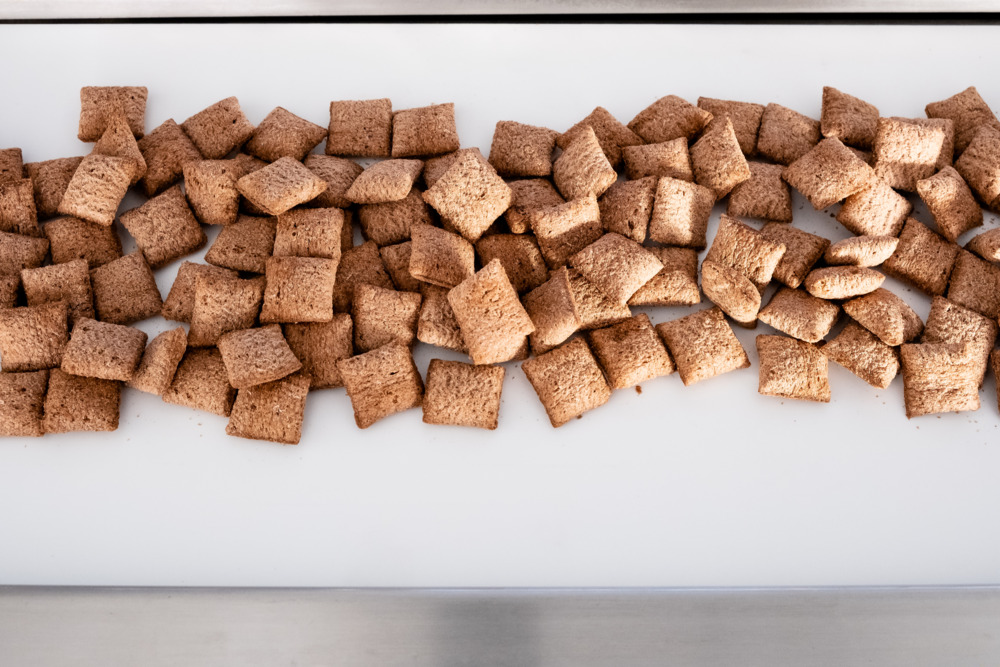 TPO belts
Thermoplastic olefin coatings are used when the belt surface needs to deliver excellent chemical resistance and outstanding product release. Especially the Habasit Cleanline belt range has been designed to meet the most stringent demands of the food industry. Featuring a specially modified thermoplastic olefin coating, these belts offer numerous added-value benefits. Polypropylene coating is used when elevated temperature needs to be paired with good release properties.
Fabric surface belts
As food contact materials, fabrics offer very good release properties. This is provided either inherently through the suction effect of cotton, wool, polyamide, or other fibers, or by impregnation, since skim-coated fabrics offer one of the lowest coefficients of friction for accumulation and pushing off of goods.   Habasit's range of fabric surface belts for food applications is used in areas extending from bakery to packaging, with both one- and two-ply designs.
Bare fabric belts have unimpregnated food contact surfaces.
Impregnated belts allow excellent accumulation and release.
Solid woven belts feature interwoven fabrics, which support bakery applications in particular, as well as other industry needs, based on their high capacity to absorb moisture and to allow airflow.
Nonwoven belts feature fleece material on their surface, using either natural or man-made fibers. They combine moisture absorption with ease of release, which is highly beneficial for dough handling.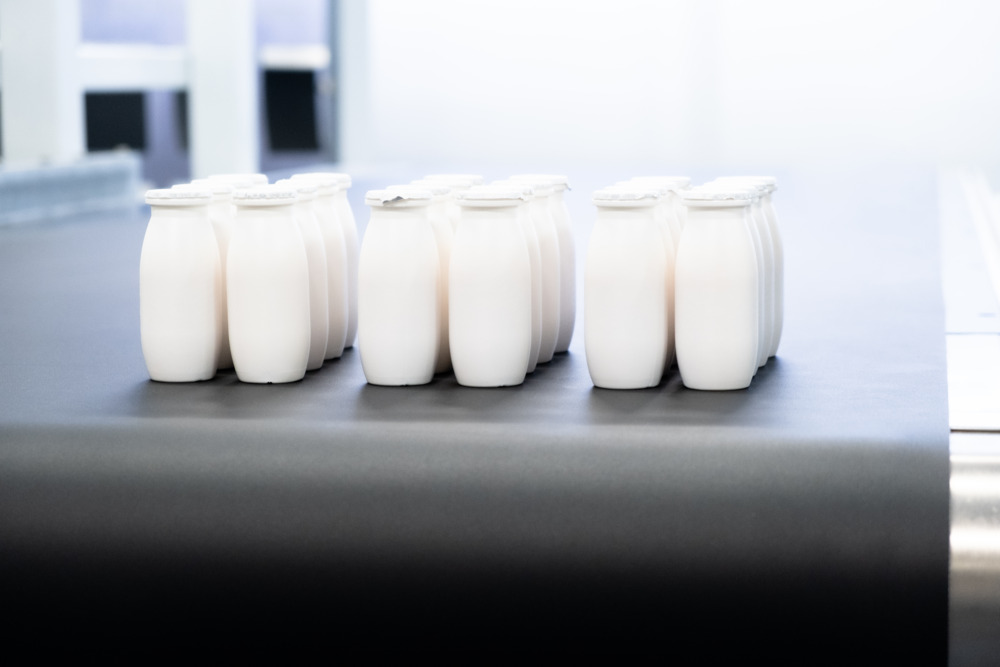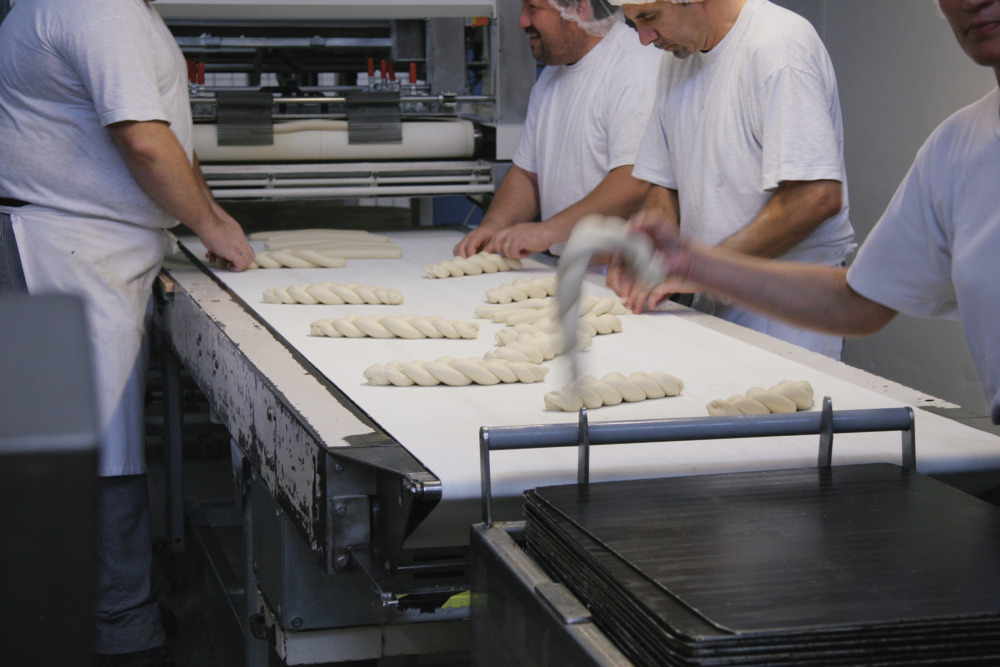 PVC belts
PVC coated belts are a good choice for handling both wet and dry foods, such as dough or processed meats and poultry. PVC coating is also used on heavy belt carcasses. Nonwoven belts are especially suitable for the heavier loads, while belts with interwoven design offer good oil resistance through their PVC coating.
PVC general purpose belts
PVC general purpose belts ensure food compliance in dry and wet applications. This high-quality range features melt-coated, non-porous, low-migration surfaces, and forms the backbone of Habasit's PVC food belt offering. Well-proven for fruit and vegetable handling, including applications like potato grading, the wide range of surface variations on offer includes e.g. hard, matt finishes for improved goods release, and provides exactly the right belt for each application.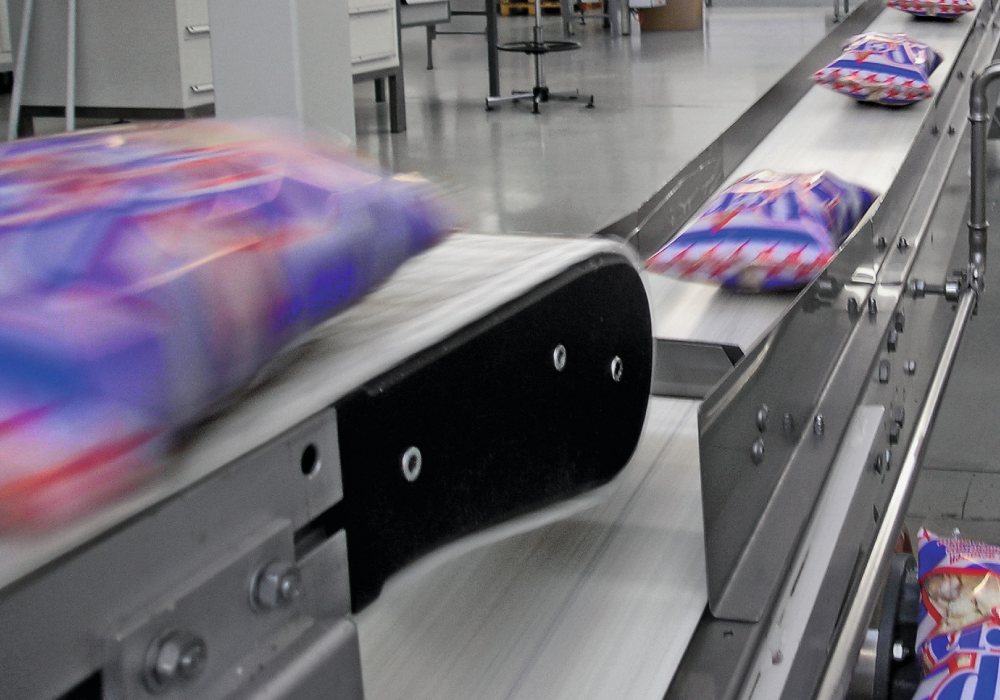 Habasit HySAN belts
Habasit HySAN belts perfectly match the needs of food processes involving oily, fatty, and wet conditions. Tests of our HySAN belts confirm their superiority in comparison with common food PVC belts.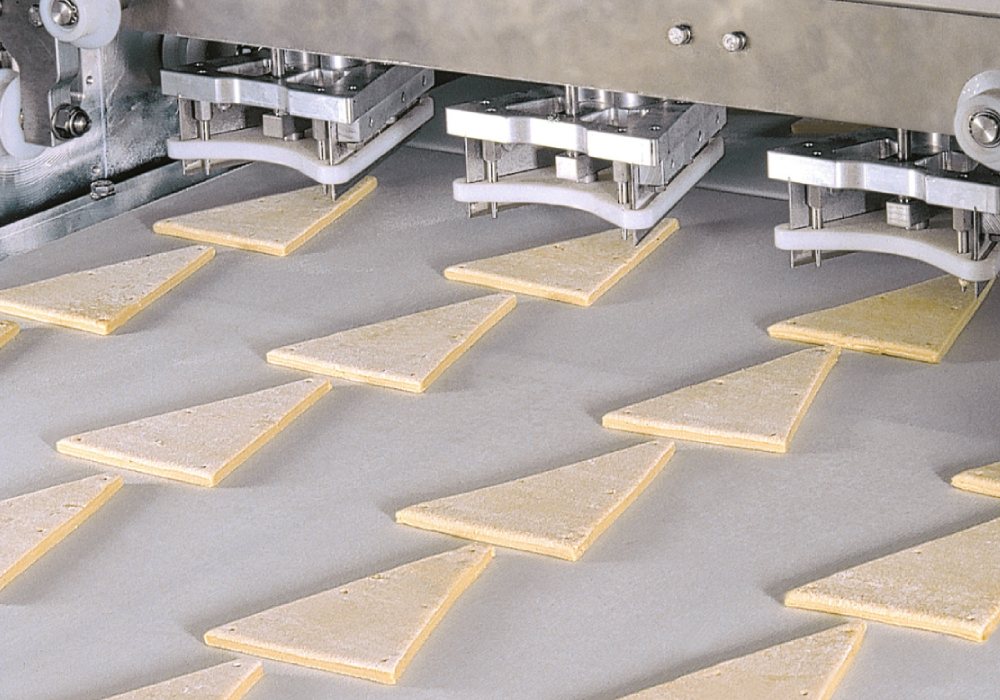 Woven PVC belts
Woven PVC belts provide high tear- and puncture resistance for demanding applications in a single ply design without the need for ply adhesion. Options include different types of covers and various PVC blends and colors. Commonly used for applications in the agriculture industry, these belts are also well-established in food processing.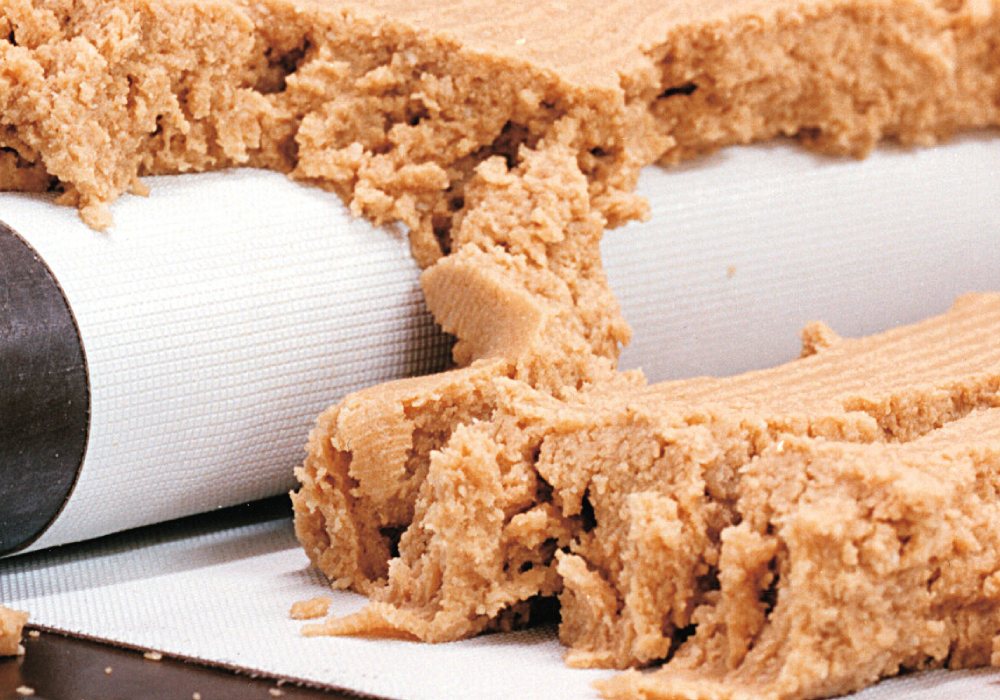 Nonwoven PVC belts
Nonwoven PVC food belts are built using a strength member with needled, felt-like material on both sides. The carcass is either saturated and/or coated with PVC. This unique design creates a very strong, frayless, and sturdy belt that is also resistant to ingress due to its saturation. A smooth PVC coating and/or antimicrobial additives* are also possible. While these belts are often found in applications in the agriculture industry, they are also useful in food processing.
*These products do not protect users or others against food-borne or disease causing bacteria. Proper cleaning procedures must always be adhered to.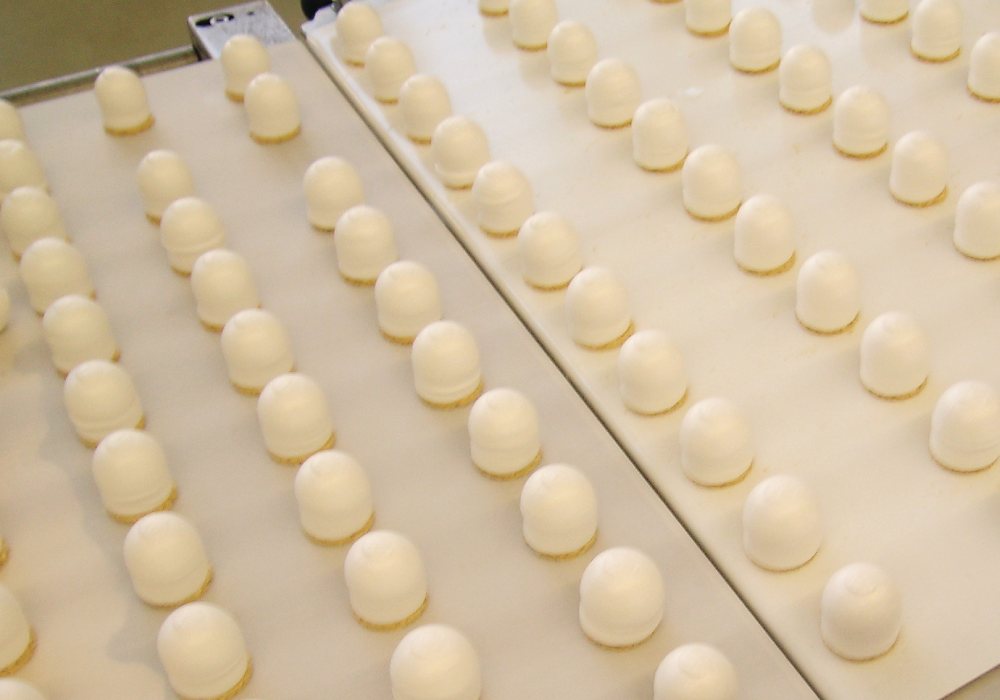 Silicone belts
Silicone is a common food contact material used in food handling. Belts coated with silicone provide excellent release properties, high-temperature resistance, and good hydrolysis- and chemical resistance. The use of a silicone coating must always respect the mechanical limits of this elastomeric material, which is subject to scratch and wear and can thus lose its properties in rough applications. Habasit has two ranges of silicone-coated belts to meet different application requirements:
General purpose silicone belts feature a silicone with a super-adhesive surface and regular abrasion resistance and durability.
Wear-resistant silicone belts use a high-grade silicone rubber, which offers excellent surface quality. Good wear resistance and durability are combined with temperature resistance up to 180 °C / 356 °F.