Select and calculate the optimal belting solution

Habasit offers a unique range of online tools, including the well-known SeleCalc engineering programs used by engineers worldwide to select and calculate the optimal belting solution for specific application needs.
Environmental and energy saving calculations are also essential for operations today – not only to reduce costs, but also to meet increasingly ambitious standards. With Habasit tools, you can gauge how much energy you can potentially save, as well as discover the best cleaning agent or suitable belts to meet your application's chemical requirements.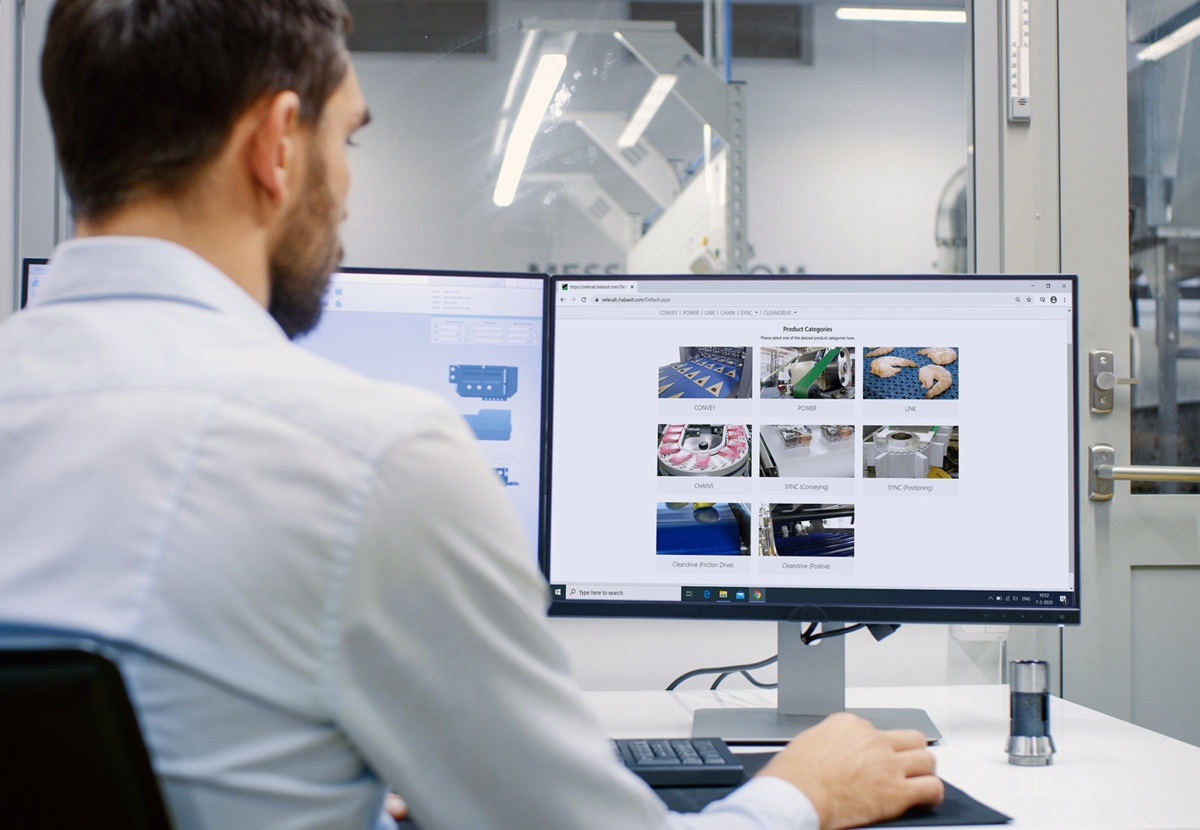 SeleCalc engineering programs
Created by the Habasit application engineering team, SeleCalc is an advanced engineering program based on state-of-the-art engineering principles. SeleCalc provides an evaluation of application cases, selection of the best belt fit, and support with conveyor design.

The SeleCalc program supports the following product types:

Conveyor belts
Power transmission belts
Timing belts
Plastic modular belts
Chains
Monolithic belts
Chemical resistance tool
Granting access to all the chemical resistance information on our products, this tool helps you select the best cleaning agent for the belting products you are currently using. You can also find the most suitable belt to meet the chemical requirements of your application.