Jul 05, 2022
Overcoming challenges caused by non-conveyable parcels
How a new generation of roller plates can speed up the processing and transport of large, heavy, and irregularly shaped parcels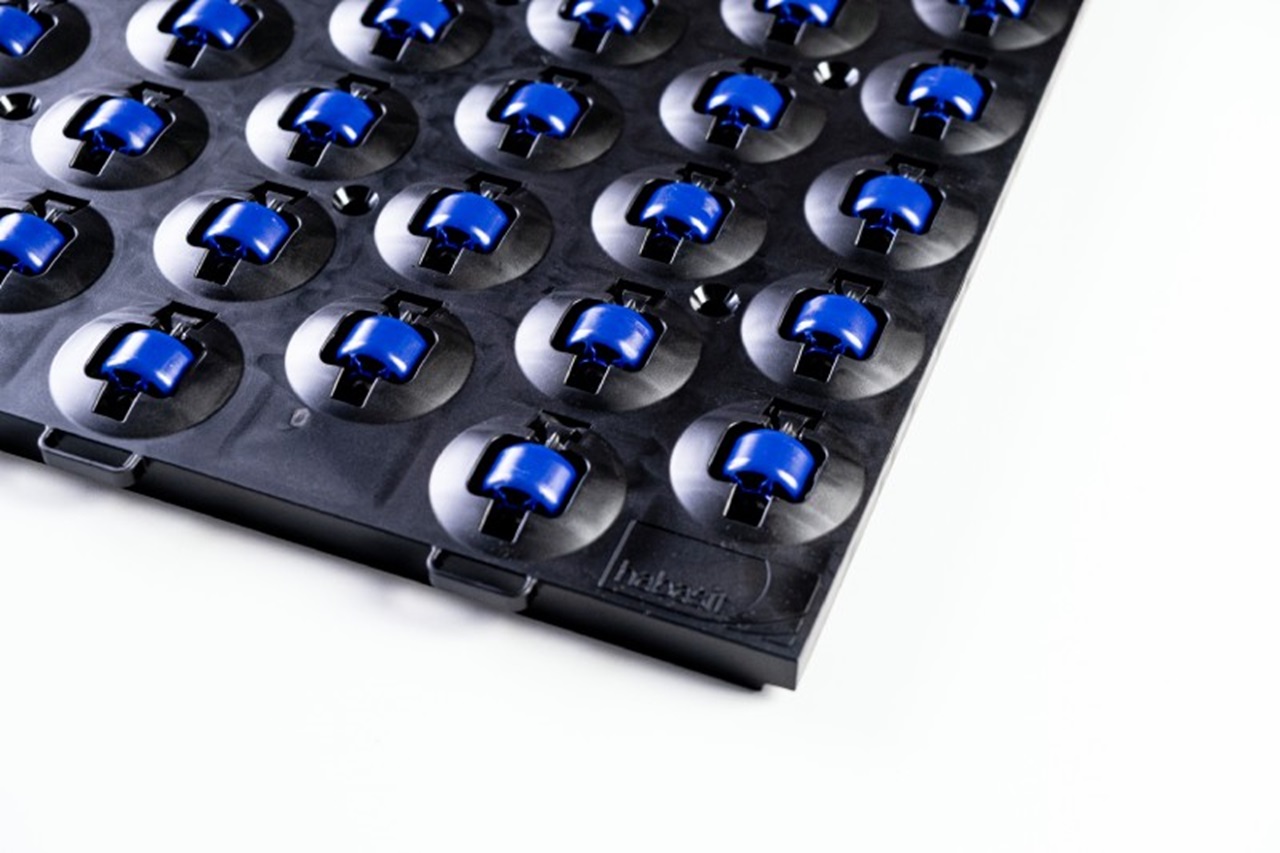 While non-conveyable items, including those that are oversized, irregularly shaped or heavy, have always been an issue for sorting centers, they've become a particular problem over the last two years, as customers have flocked to ordering nearly all household goods online. Here, Joe Szymborski, Design Engineer for R&D Plastics at Habasit America, explains how the company's new generation of roller plates can alleviate the bottlenecks.

North America and Europe make up around 50 per cent of the global courier, express, and parcel (CEP) market, driven primarily by online sales. In fact, the pandemic saw a jump in global retail e-commerce, with sales going from $3.3tr in 2019 to around $4.3tr in 2020.

This increased the volume and variety of parcels being processed. Large, heavy, and irregularly shaped items that consumers might previously have purchased in person are now being bought online.

Everything from paddling pools and rugs to car tires and kitchen appliances are increasingly being processed through parcel sorting centers traditionally used to handling mostly uniform items. The result is that a mid-to-large sorting facility that uses automated sorting systems to process 23,000 items per hour, may have to drop down to around 8,000 per hour to manually handle non-conveyable items.

It's a problem that I'm particularly familiar with; Habasit recently worked with one of the major US shipping conglomerates to solve this problem. While it's not unique to one company, one of the major problems is that non-conveyables cannot take the same route around the facility as conveyable items.

When they arrive as freight, these items can't seamlessly enter the sorting system, so are often manually picked and placed aside to be transported and sorted separately. This is because a rug that is 12-foot-long (3.6 m) and wrapped in plastic is likely to get stuck around 90-degree corners, while the potential disruption that may be caused if a 100 lb (45 kg) box of screws was to come hurtling down a conveyor ramp at high speed and break open, doesn't bear thinking about.

However, the alternative, which involves manually handling these items, increases the risk of injuries to personnel. This is where better conveying technology is needed.

One area of focus for Habasit in working with a major shipping conglomerate was to focus on the development of roller plates for gravity chutes. A gravity chute is an inclined plane, trough or framework that depends on sliding friction to control the rate of descent. In conventional automated sorting systems these kinds of gravity chutes typically use continuous roller conveyors. While gravity chutes are not new – after all, they've been used in industry for many decades – what's new is the growing need for them to handle non-conveyables.

For example, a gravity chute with an incline of 14 degrees may work for smaller parcels but is too steep an incline for heavier parcels, which would pick up a dangerous amount of speed at this angle. However, while something more akin to seven degrees would work better, this may in fact be too shallow for lighter but bulkier items, such as rugs or tires, which could get stuck. Here, an 11 degrees incline may offer a good middle ground.

But it's not just about the angle of incline. Heavier items also increase surface friction and therefore wear on the chute itself, leading many companies to line a steel-bed gravity chute with ultra high molecular plastics to reduce the coefficient of friction.

Habasit's answer was the development of two types of roller plates: machined and molded plates. These include rollers embedded into the surface, whose orientation can be adjusted depending on whether they're being used for straight transfers, corners, or to control the speed of descent. What's more, their design means that these roller plates can be used for more than just gravity chutes, including everything from lift gates and skate wheel replacements to sidewalls.

What makes this range unique is that instead of being a continuous conveyor, the roller plates are made in sections which can be more easily replaced if damaged. So, instead of replacing an entire length of conveyor, which could be 52 feet (16 m) long, operators can swap out individual plates and rollers – minimizing the risk of injury and reducing downtime anywhere from six days, to just six hours.

So, as the world becomes accustomed to ordering goods online, sorting centers don't have to take the brunt of the bottlenecks. With the right roller plates in place, they can carry on processing goods seamlessly for customers across the world.