4月 27, 2022
International FoodTec Award 2021 in Silver for Habasit International
DLG Food Technology Award for pioneering development in terms of innovation, sustainability and efficiency - presented at Anuga FoodTec in Cologne, Germany.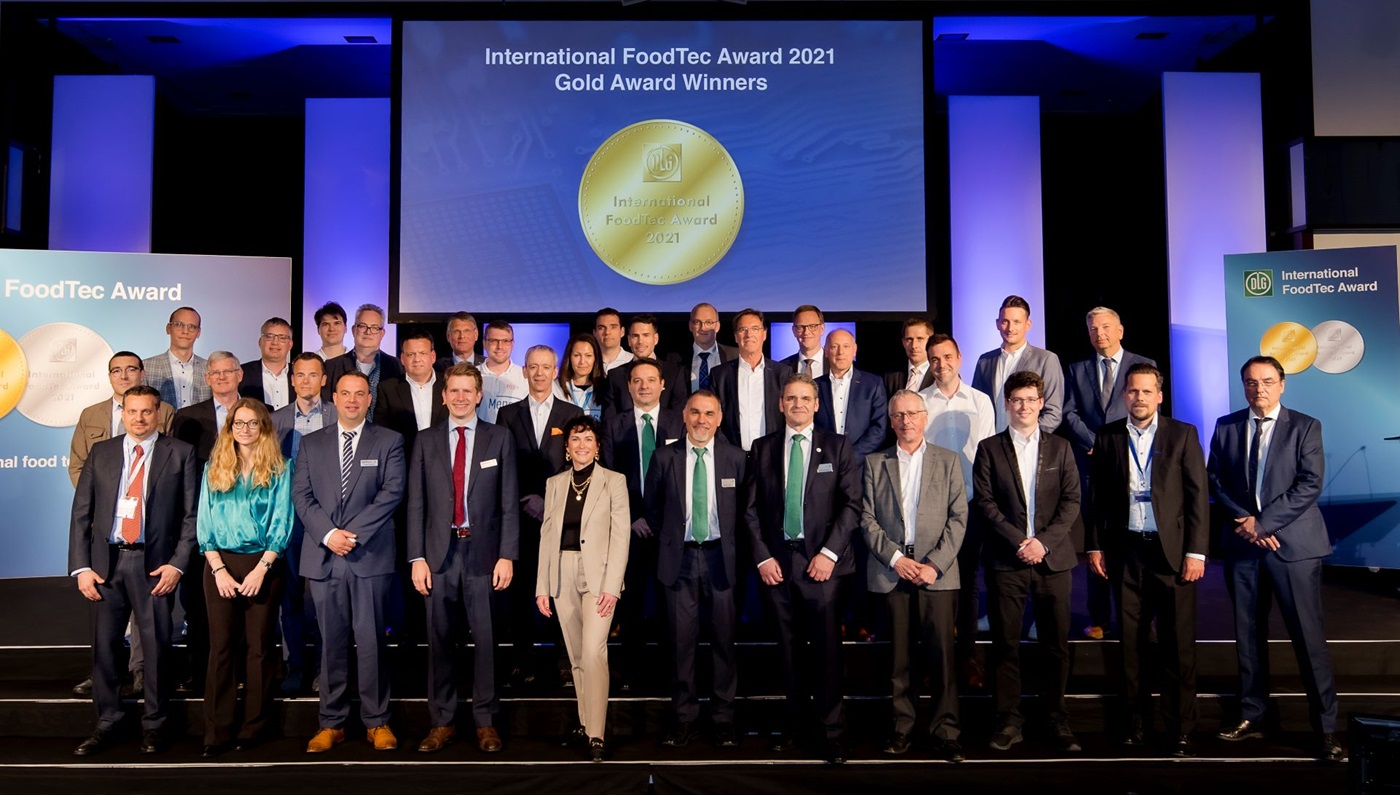 Big stage for Habasit International AG from Reinach (Switzerland). Yesterday evening in Cologne, the company was presented with the International FoodTec Award in Silver. The prestigious technology prize awarded by the DLG (German Agricultural Society) and its professional partners was already presented last year by an international jury of experts. The award ceremony, however, took place only now at Anuga FoodTec, the International Supplier Fair for the Food and Beverage Industry, in Cologne. DLG Vice President Prof. Dr. Katharina Riehn presented the certificate and medal. The International FoodTec Award was presented to 20 innovation projects from the international food and supplier industry. Five innovations received the International FoodTec Award in gold, fifteen were awarded a silver medal.

International FoodTec Award in Silver for:
Habasit International AG from Reinach (Switzerland)
"The innovative Habasit Super HyCLEAN Modular Belt"

Super HyCLEAN is a new concept for plastic modular belt systems. The products have been developed for applications in which maximum hygiene standards are required, with particular focus being placed on processing poultry and fish. The hygiene design significantly reduces the deposition of organic waste and enables simple and efficient cleaning processes at the same time. The Habasit Super HyCLEAN functions and the related advantages are as follows: Thanks to the minimised use of hinges and rods, there are fewer pockets and corners where contamination is able to collect. The flat surface and minimal cavities in the rear section of the belt ensure that less organic waste is deposited. The risk of bacteria colony proliferation and the resulting cross-contamination of the product is reduced thanks to the dynamically open hinges and the wide modules. Rinsing with water from the side ensures simpler, faster and less expensive hygiene.

International FoodTec Award

With the International FoodTec Award, the DLG, together with its specialist partners, recognises pioneering developments in terms of innovation, sustainability and efficiency in the field of food technology. An international jury of experts from the fields of research and teaching as well as representatives from practice selects the most advanced concepts. The prize, which is awarded every three years, is presented in the form of gold and silver medals. A gold medal is awarded to products with a new conception, in which the function has been decisively changed and the use of which makes a new process possible or significantly improves a known process. Silver medals go to products that have been further developed in such a way that a significant improvement in the function or the process is achieved as a result.
For additional information, go to: www.foodtecaward.com