Rademaker, specialist in dough processing:"Partnership with Habasit is a bonus worldwide"
Puff pastry, bread, pizzas, croissants, pies, quiches and local specialties. These and many other bread and pastry-related delicacies are made on production lines developed and manufactured by Rademaker in Culemborg, The Netherlands. For many years, this family company has been working closely with Habasit, benefitting particularly from Habasit's specialty knowledge of food processing and its international network.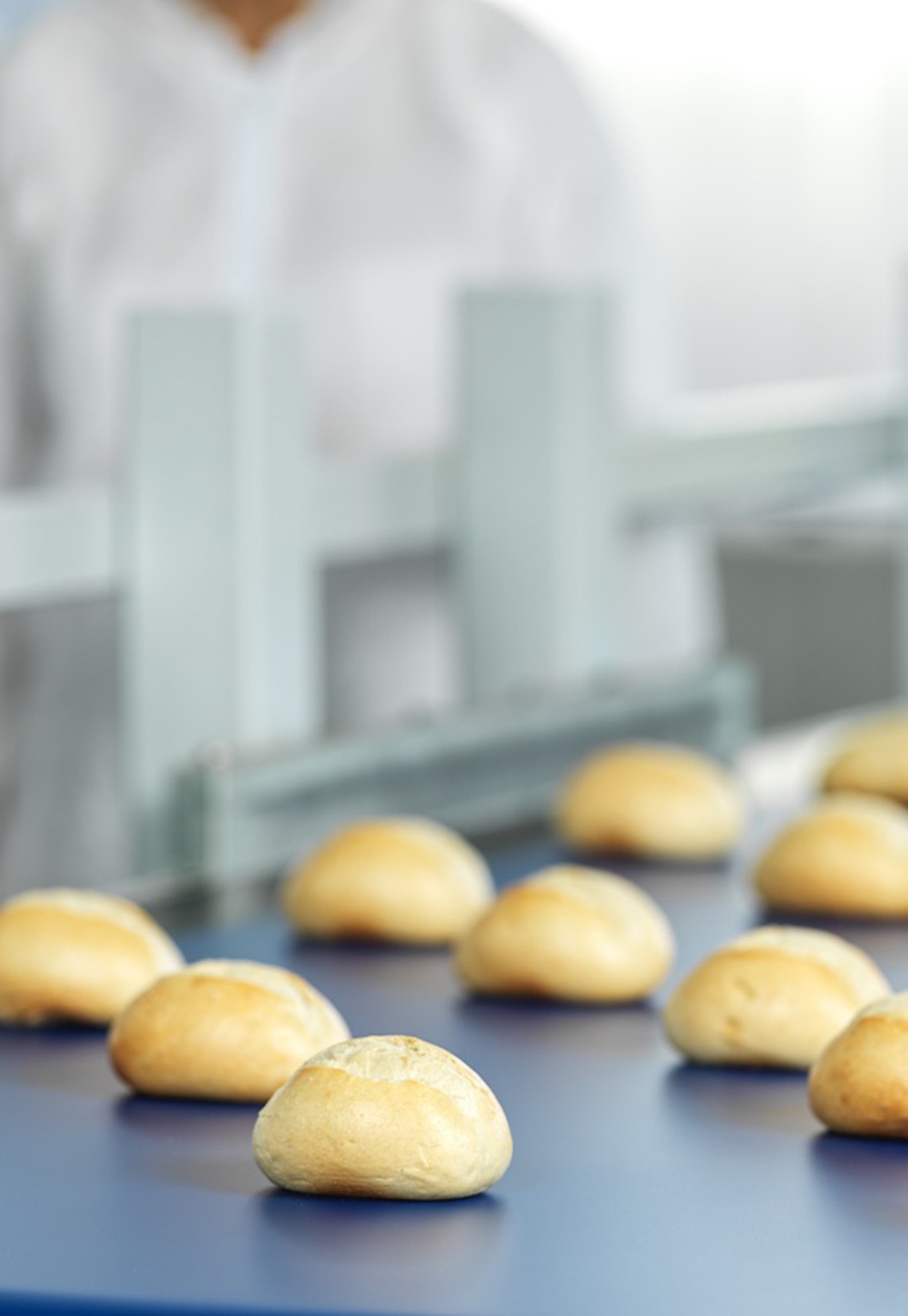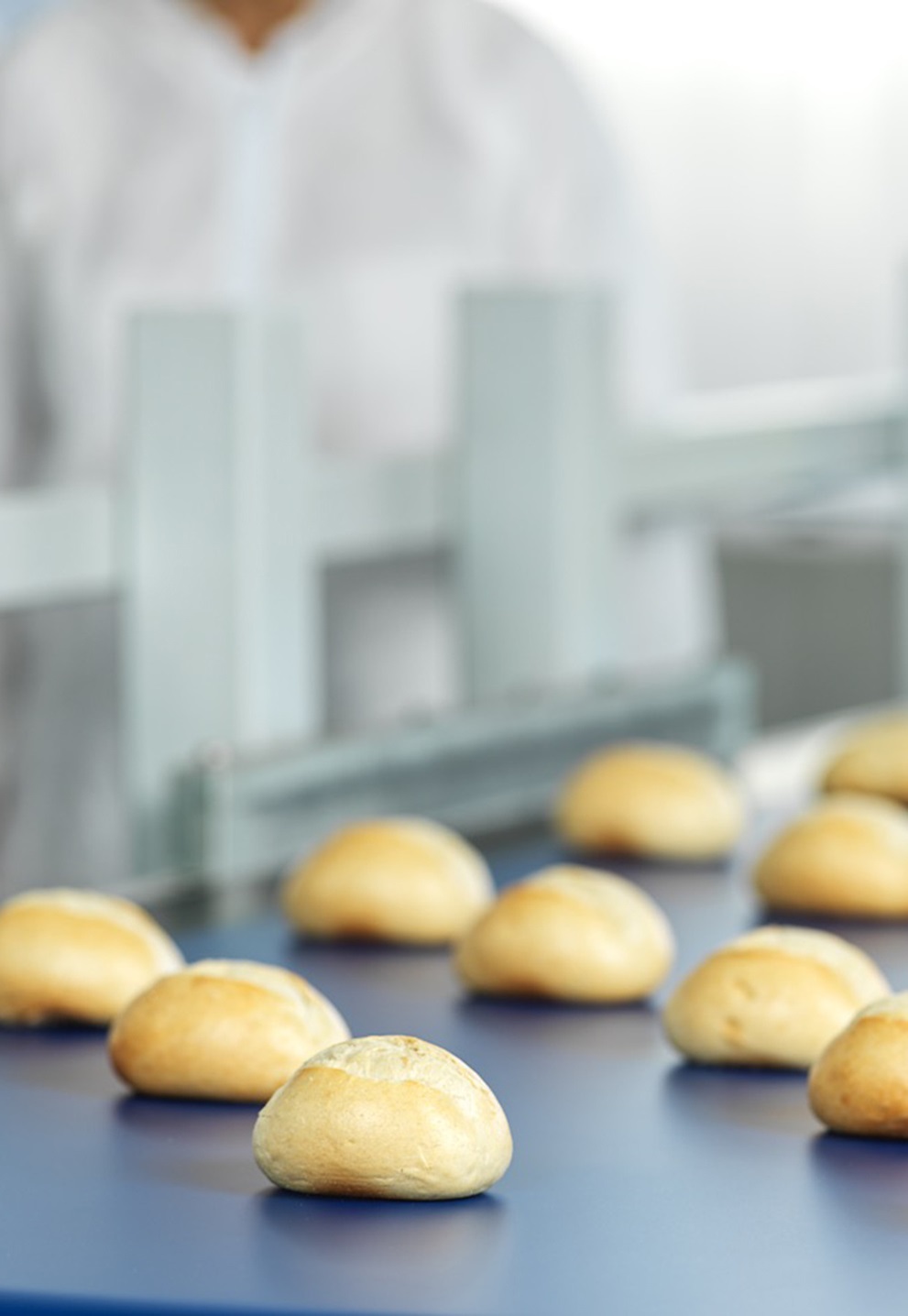 Rademaker's clients are mainly food companies which supply big retail chains. As an important part of its operations relates to export (around 98% of its activities), the company has sales offices in France, Germany, the United Kingdom, the US, Italy, Russia and China. "This enables us to optimally fulfil the wishes and needs of local clients," says Jos de Vries, Purchasing Manager at Rademaker. 
Global market leader 
Rademaker is the global market leader in the dough processing segment for industrial bakeries. "Together, we all have the same goal, namely offering solutions to clients based on long-term continuity. That's why we also like to be involved in any form of product development from the start. As market leader, we owe that to our clients!"

Test bakery
Rademaker wants to distinguish itself in terms of flexibility, innovation, motivation and creativity. This is clearly reflected in the Rademaker Technology Centre. "Our test bakery, which we are extremely proud of," Jos de Vries explains "is where we develop, in close cooperation with our international clients, (new) products and production processes, all based on our customer's ideas and questions. If a client wants to produce a new bread type, for example, we can develop a product line together. Or we modify an existing standard line with specific tools to shape that specific bread type. Often, clients bring their own flour, butter and oil to simulate the end product as closely as possible." To support this product development, Rademaker has various experienced and highly skilled bakers and bakery & food technologists in house. "They have access to various product lines and bake-off facilities. In the test bakery they can recreate certain conditions that influence the production of dough like temperature, humidity and airflow."
Many years 
When designing new applications, Rademaker calls on Habasit. "Based on a client's product specifications, Habasit advises on the conveyor belt to be used and the production method. "The partnership with Habasit goes back many years. "Our machines and production lines have to be suitable for food processing, so the parts must be made of stainless steel and plastic. This is crucial when direct contact with food is involved. Habasit's products, with their smooth surface, low adhesion value and rounded sides are perfect in that respect!"

Knowledge of bakery 
For Rademaker, that specialty knowledge of the bakery segment is key to the partnership with Habasit, says Jos de Vries: "They know all the trends and developments and can deliver an excellent response. An example: more and more clients want to make several types of bread on one production line. That requires great flexibility and Habasit responded with suitable solutions well in advance. Another trend is for clients to extend their product mix. That means more and smaller production batches which require different production lines." The bakery industry is very important for Habasit. In the Netherlands, for example, we organize a bakery event once every two years, where machine constructors and end users share their knowledge and experience relating to market developments. This is a great opportunity to analyze needs, brainstorm and initiate improvements."

International contacts.
The contacts which Habasit has built up internationally also benefit Rademaker. "Habasit is represented worldwide, so our clients can use its support network locally. Our key suppliers can therefore find the company wherever they are in the world. For us, we benefit from the fact that our machines and production lines are in part built using Habasit products." 
"With their smooth surface, lowbonding properties and rounded sides, Habasit products are absolutelyperfect!"
www.rademaker.com