Food OEM enjoys 50% longer belt with HySAN® belt
Food-approved FAW-8EOCV with waffle structure for good release properties for vegetables cutting application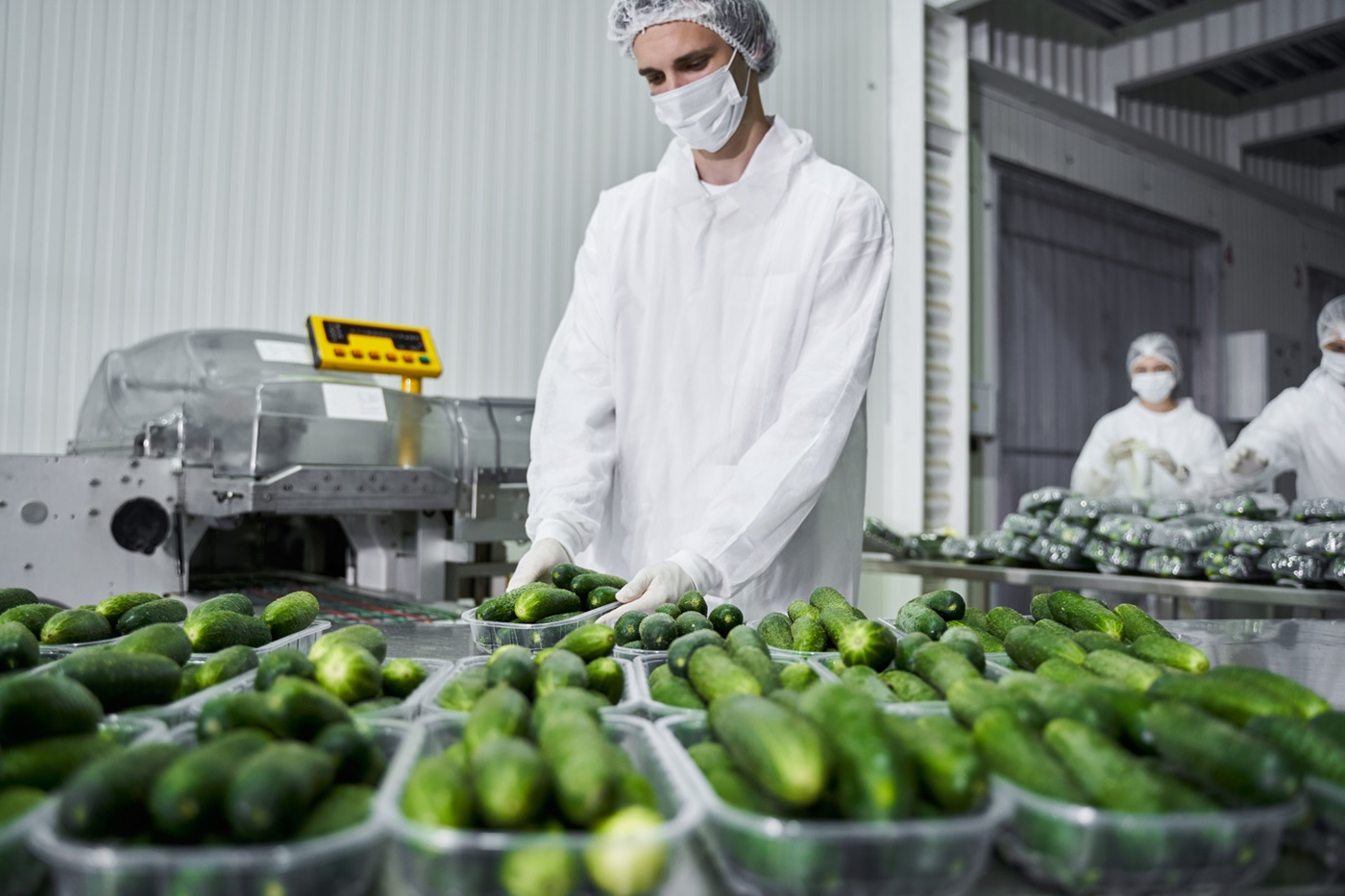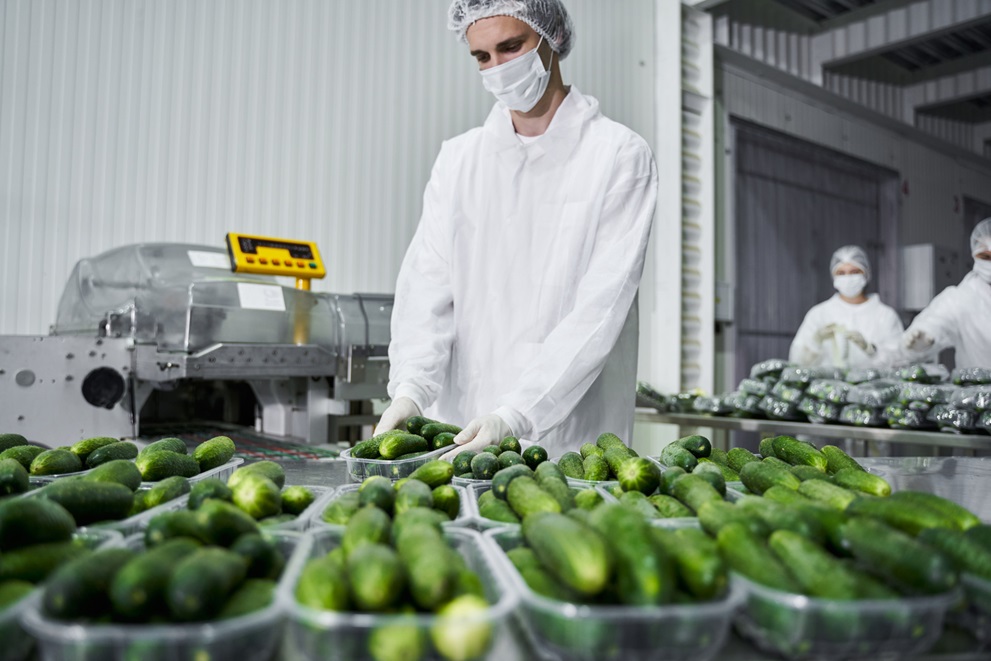 There are two belts installed in this application. The belts are used in the feeding line. The vegetables are carried on the longer belt and on top of this belt, there is a shorter belt placed which fixes the position of the carried vegetables. The conveyor line then goes through the cutting edges and conveys the chopped vegetables out. The OEM used a nonfood grade PU belt in the past which he wanted to exchange.
Besides the fact that the belt needed to be food-safe, it also needed an easy release surface, a good traction layer, high chemical and oil resistance as well as a reliable joining method. Habasit recommended the HySAN® belt FAW-8EOCV.
With its PET traction layer, FAW-8EOCV has a high tensile strength and the waffle structure with low friction contact enables easy release. The belt is food-approved and has good resistance against oil and acid. The customer was very satisfied with the performance of the belt and the high-quality joining done by our fabrication team.
This solution saves 30 minutes for cleaning for every shift of 8 hours. The estimated savings at the end user are $ 1,200 per year for cleaning only. Furthermore, our belt lasts around 50% longer than the previous PU belt which was bought from another belt manufacturer at a similar price. Thanks to the food grade quality of the belt, the OEM is able to promote this application to additional end users in the food industry.