The Secret Voyage of your Luggage
From check-in, to security screening, to aircraft loading, to baggage claim: your luggage undertakes a journey on its own and is moved on several different conveyor belts to finally return to you at baggage claim.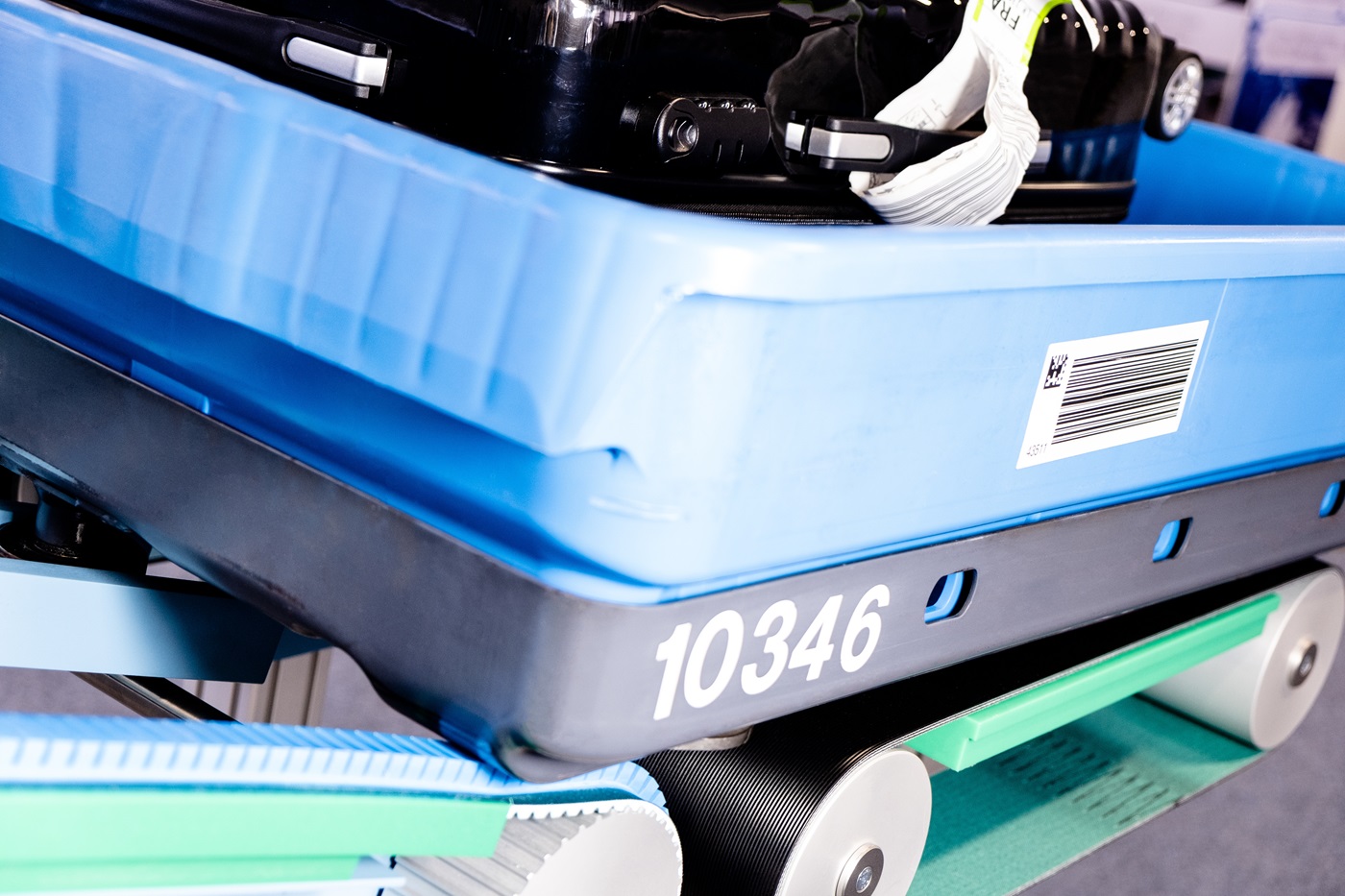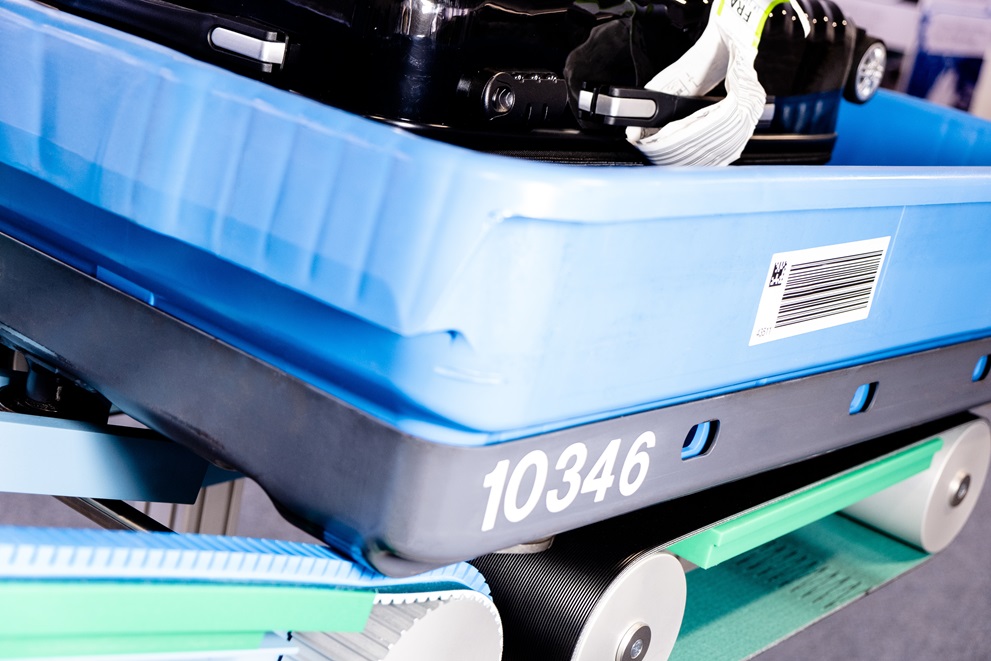 Airline travel can often feel like an obstacle course where one must overcome numerous hurdles in order to make it through the airport and onto the plane. The success of the journey is never fully realized until the passenger has safely arrived at their destination and finally, waiting at baggage claim, jet lagged and stiff from sleeping upright, recognizes the worn tags of their luggage coming toward them on the conveyor belt. It is the finish line; the moment when one congratulates oneself for successfully surviving yet another aerial voyage.

What many people do not think about is the separate journey their baggage undertook long before it even reached the plane. From checkin, to security screening, to aircraft loading, to baggage claim, Habasit paves the way for the safe delivery of your suitcase back into your hands.

The luggage is set in motion from that very first sigh of relief when you give up custody of your bag and heave the burdensome weight onto the belt beside the ticket agent. While you are waiting through the long lines at the security checkpoint, your suitcase is already trundling through a labyrinth of conveyor belts beneath the floor. Sensors are installed every few meters along the rolling tracks, and an alarm is triggered if your bag goes missing within the seconds that elapse from one sensor to the next. If your bag is too big, it is automatically diverted down an alternative path where an inspector waits with a bomb-detecting wand, while the rest carry on in the direction of a mass scanning system. At some major airports, this complex circulation can include up to 80 kilometers of belts moving in all directions.

Aviation history was made in 2014 when more than 100,000 flights were scheduled a day, which meant more than a billion pieces of checked luggage covering the many kilometers in-between. Habasit's belts are installed in airports across the globe with recent installations in Rome and Istanbul in Europe, Singapore and Bangkok in Asia, and Los Angeles and Las Vegas in the US. The leading baggage screening and detection systems choose Habasit for the security customers have come to expect when entrusting their luggage to airport staff. With its full range product portfolio including flame retardant belts, Habasit is fully-equipped to meet the specific high demands of the airline industry.

Habasit offers the perfect belt material for all steps of luggage handling at airports – with top quality fabric conveyor belts, as well as plastic modular and timing belts. Airport clients benefit from a global network of expert, solution-oriented consulting services and maintenance support with short lead times and 24 hour availability.

Every detail is attended to in production whether it is the use of flame retardant material, increased flexibility, low-noise properties, or the development of anti-static and high-grip surfaces. Gentle handling combined with robust durability and maximum sorting precision make Habasit the top choice from beginning to end. One of our most exciting new developments over the last couple years has been our introduction of the Eff-Line Energy Saving belts. With kilometers of energy-driven motion happening within the walls of each major international airport, reducing CO2 emissions has become a priority for Habasit's innovative engineers. By lowering the sliding friction of the belt, the Eff-Line belts provide up to 45% energy savings over standard airport belting. This is a major financial and environmental advance for the airline industry which is responsible for 2% of the world's emission of CO2.

Eff-Line, with its ability to reduce CO2 emissions, can assist airports seeking to lower their environmental impacts. For example, airports applying for certification by the Airport Carbon Accreditation (ACI) program, can use Eff-Line to lower their carbon emissions. The Eff-Line Energy Saving belts are a step in the right direction. According to Bagage Operation Manager, Levent Bayram, and BHS Maintenance Manager, Ozan Kumral, of TAV Istanbul Terminal Operations where the new belts were recently installed, the difference has been a notable one.

"In comparison with the past experiences we had with regular conveyor belts, the new Habasit energy saving belt installed in one of our check-in islands has provided 30% of energy savings since December 2013."

Multiply those results by the growing number of airports across the globe who are choosing Habasit, and the changes have exciting implications for the future.

American Airlines once cut costs by removing one olive from each in-flight salad saving the company $ 40,000 a year and leaving every passenger a little hungrier than before. While Habasit believes in the power of small changes, our goal is to improve the smoothness of the travel experience rather than diminish it.

The next time you approach the ticket counter to hand over your baggage to an airline employee, take a moment to imagine the extra kilometers your luggage will travel before it finds you again on the other side. Perhaps the prospect of the long lines and the questionable airport food awaiting you will seem a little less daunting than traveling the dark maze moving far beneath your feet.

Find out more and visit us at the Passenger Terminal EXPO 2016 (Stand no 9075) from 15 to 17 March in Cologne, Germany.