Chain tracks for different needs
In addition to extruded and machined profiles and guides, HabiPLAST offers a complete range of corner and straight tracks that are designed for use with plastic and metal chains. 
Alongside the standard tab and bevel tracks, there is also a magnetic version that makes chain removal both quicker and easier. 
Tab and Bevel  Tracks
Tab and bevel tracks have been the most common solution for several years for guide chains running along the curved section of conveyors.
They remain the most cost-effective solution for applications where frequent conveyor cleaning and the stability of the conveyed product are not a top priority.
Tab and bevel tracks are normally provided in UHMW polyethylene. Other materials are available on request.

Magnetic Tracks
HabiPLAST magnetic corner tracks have been developed to allow easy and quick removal of the conveyor chain for frequent cleaning operations. At the same time, the tracks optimize chain retention along the curve.
The chain is held down by the force of magnetic poles. The number and position of the poles along the track are designed to maximize chain retention while minimizing the energy consumption required to move the chain.
HabiPLAST magnetic corner tracks are suitable for use with both plastic and metal chains.
The recommended material combination for magnetic tracks is:
TriboPlus cobalt blue TP40C for the carry lane
UHMW black polyethylene PE10B for the return lane
TriboPlus is a new generation of specially lubricated polyethylene with outstanding tribological properties.
Compared to the standard high density polyethylene (UHMW-PE), laboratory tests have shown the following properties:
Reduction of friction and power consumption of around 50%
Almost total absence of wear
Much higher load limit
Other materials are available on request.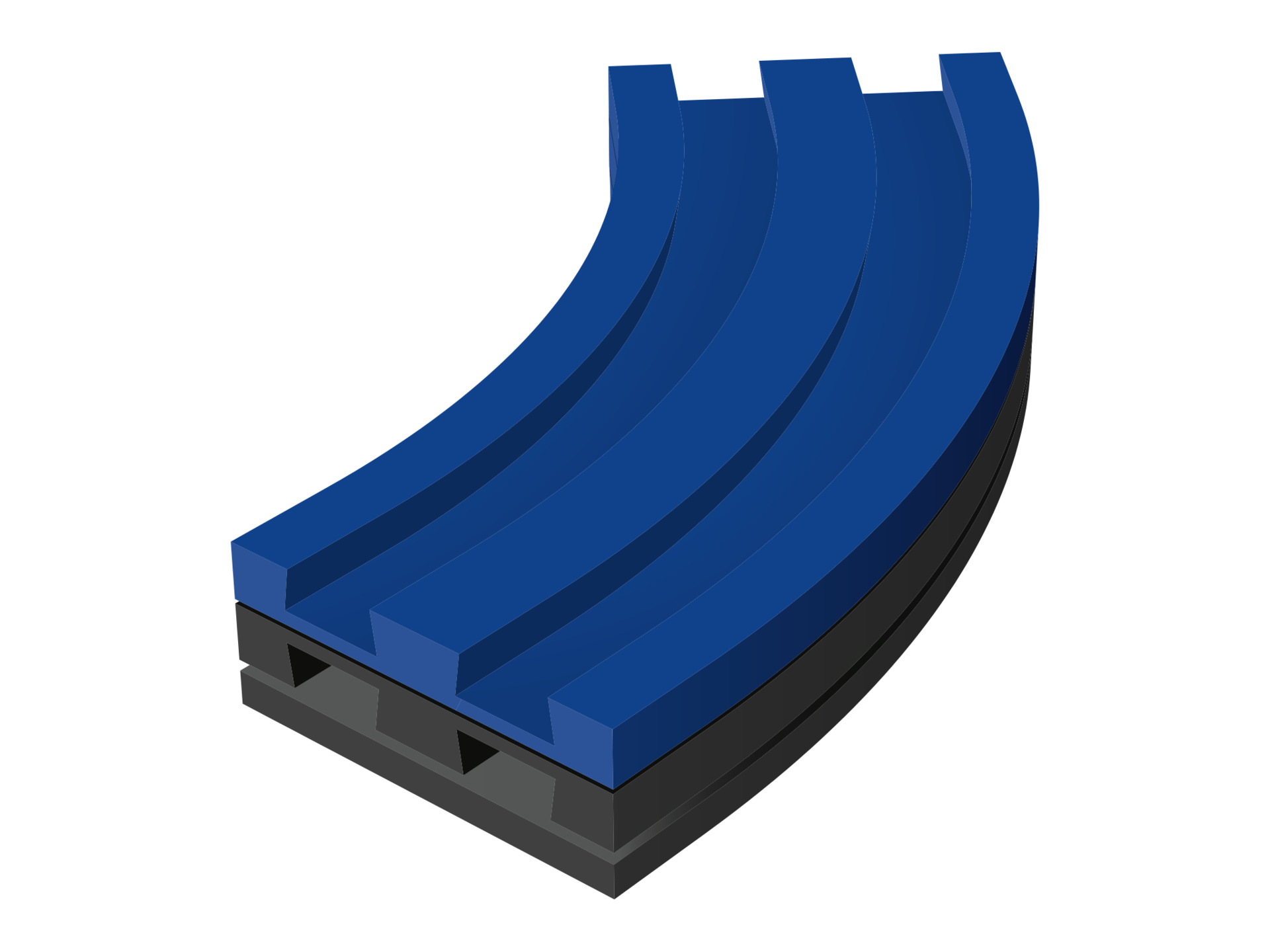 Bevel Corner Tracks C0880 Series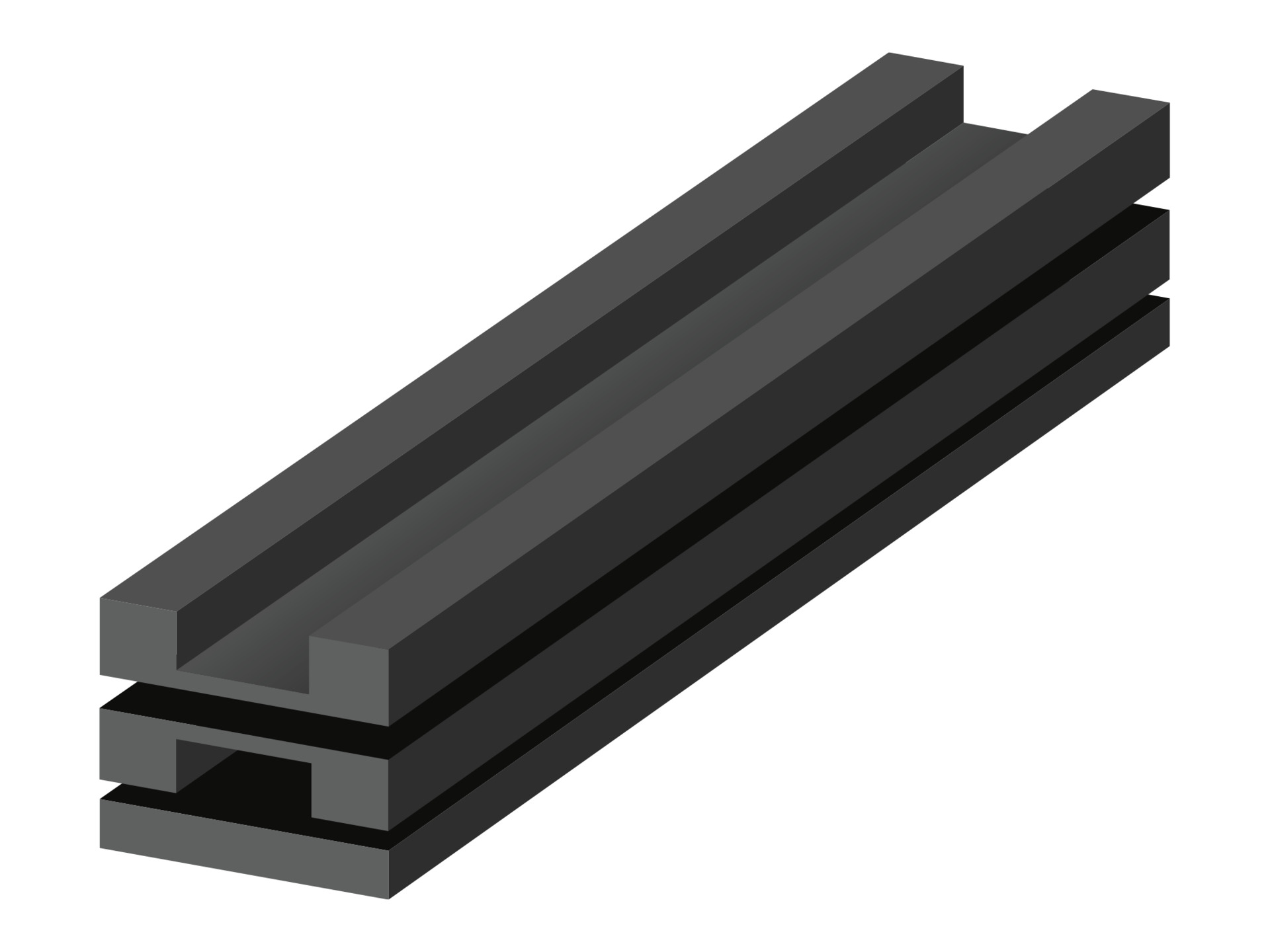 Bevel Straight Tracks C0880 Series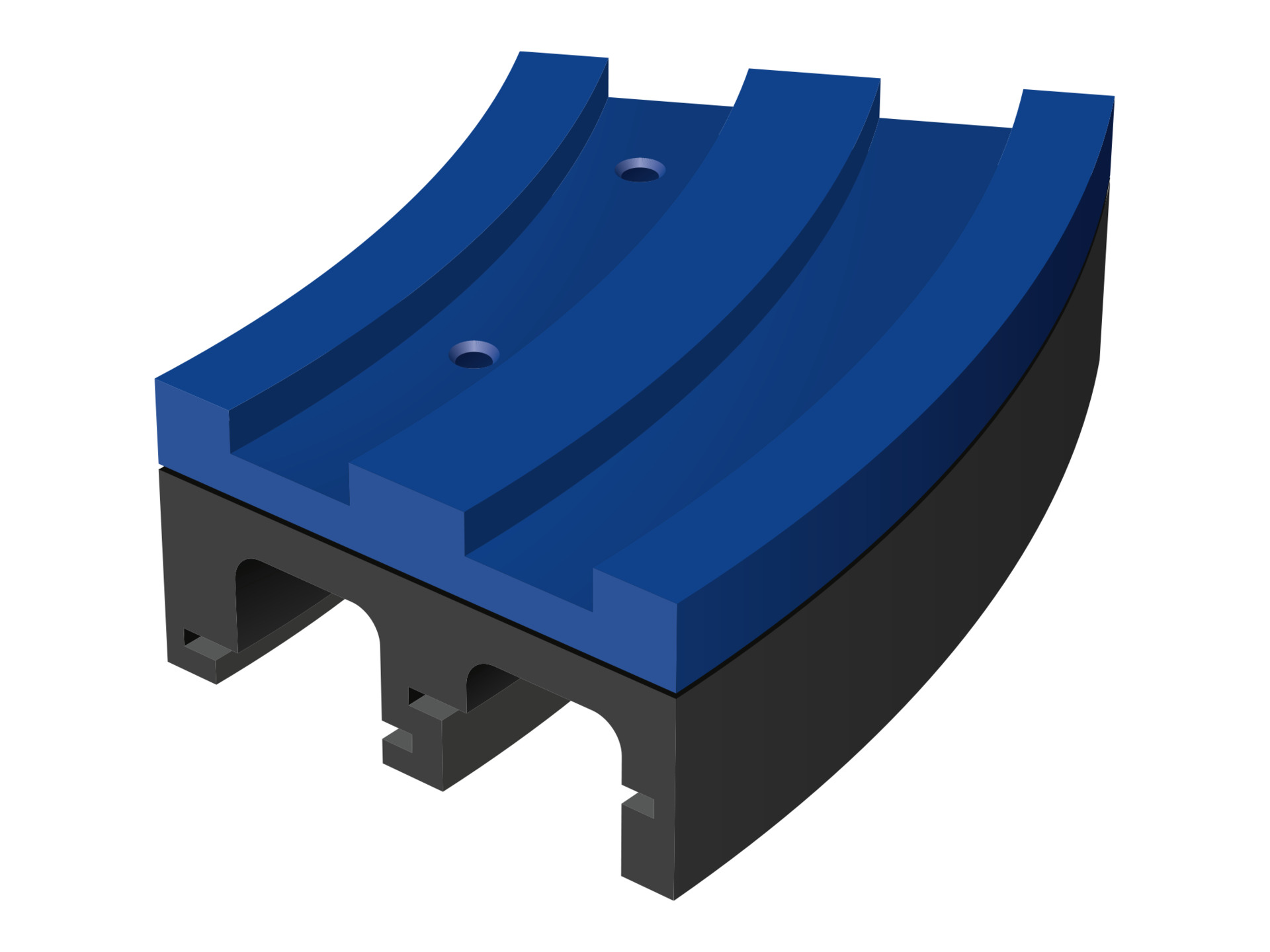 Magnetic Corner Tracks C0880 Series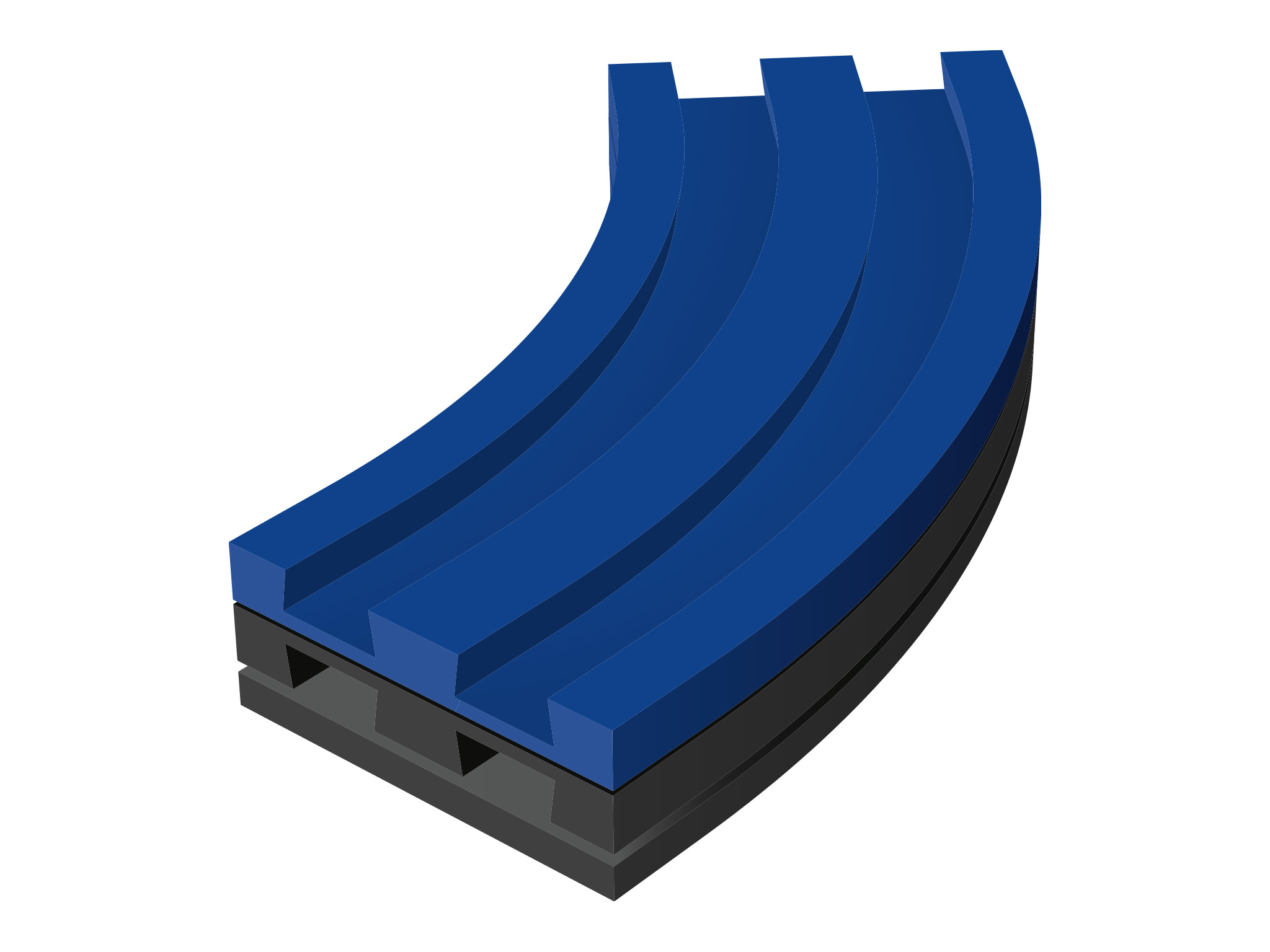 Tab Corner Tracks C0880 Series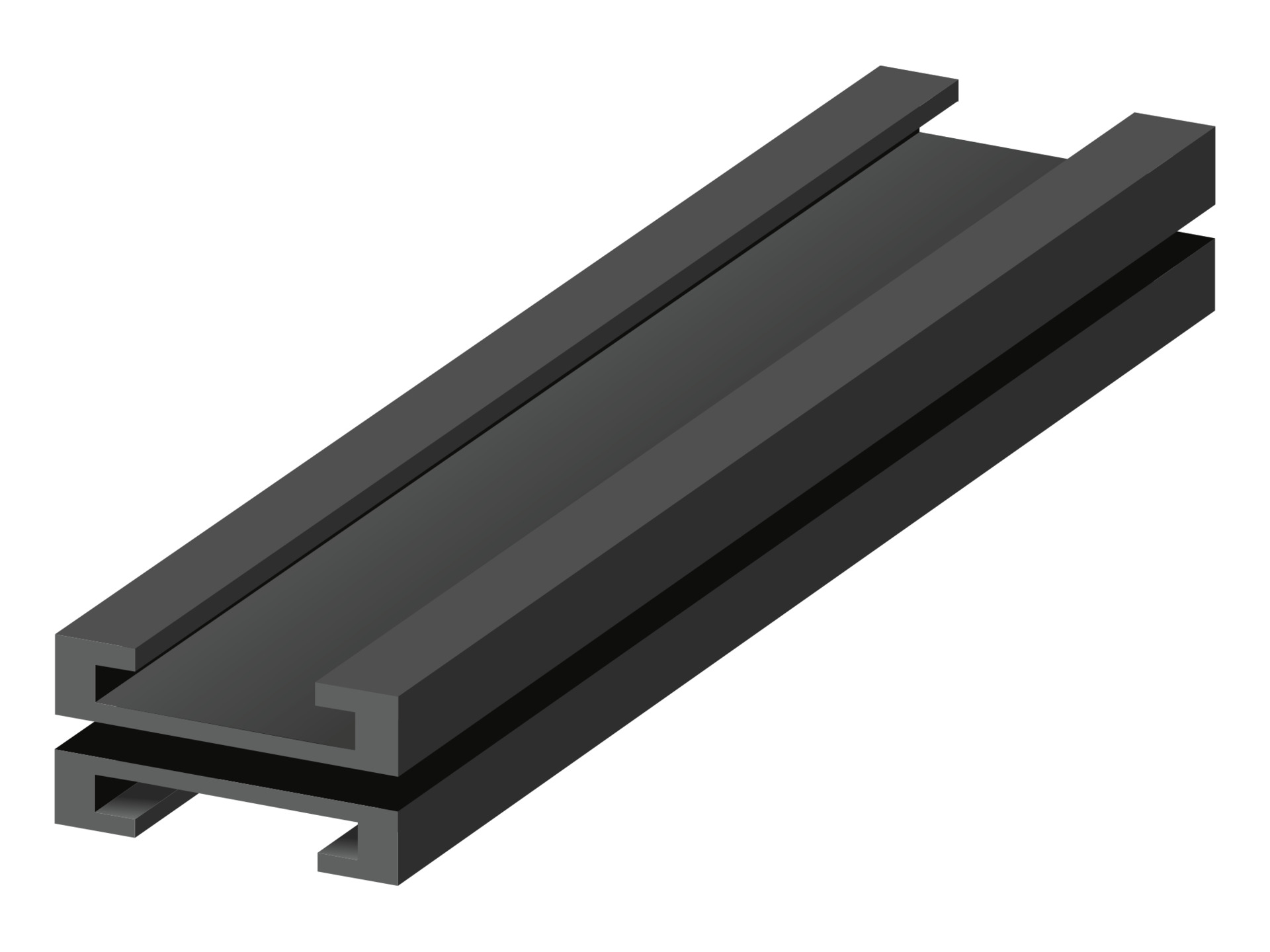 Tab Straight Tracks C0880 Series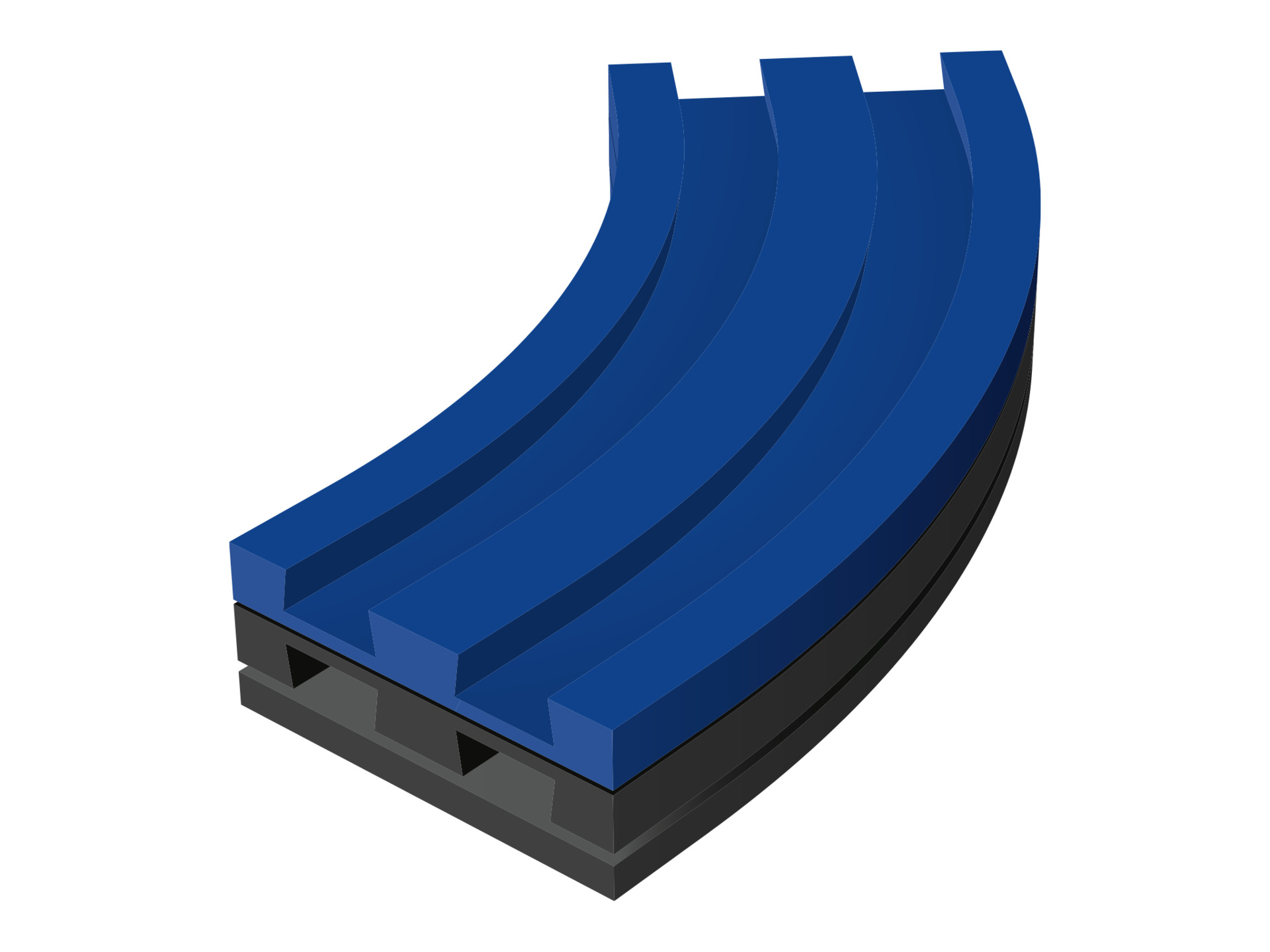 Bevel Corner Tracks C0882 Series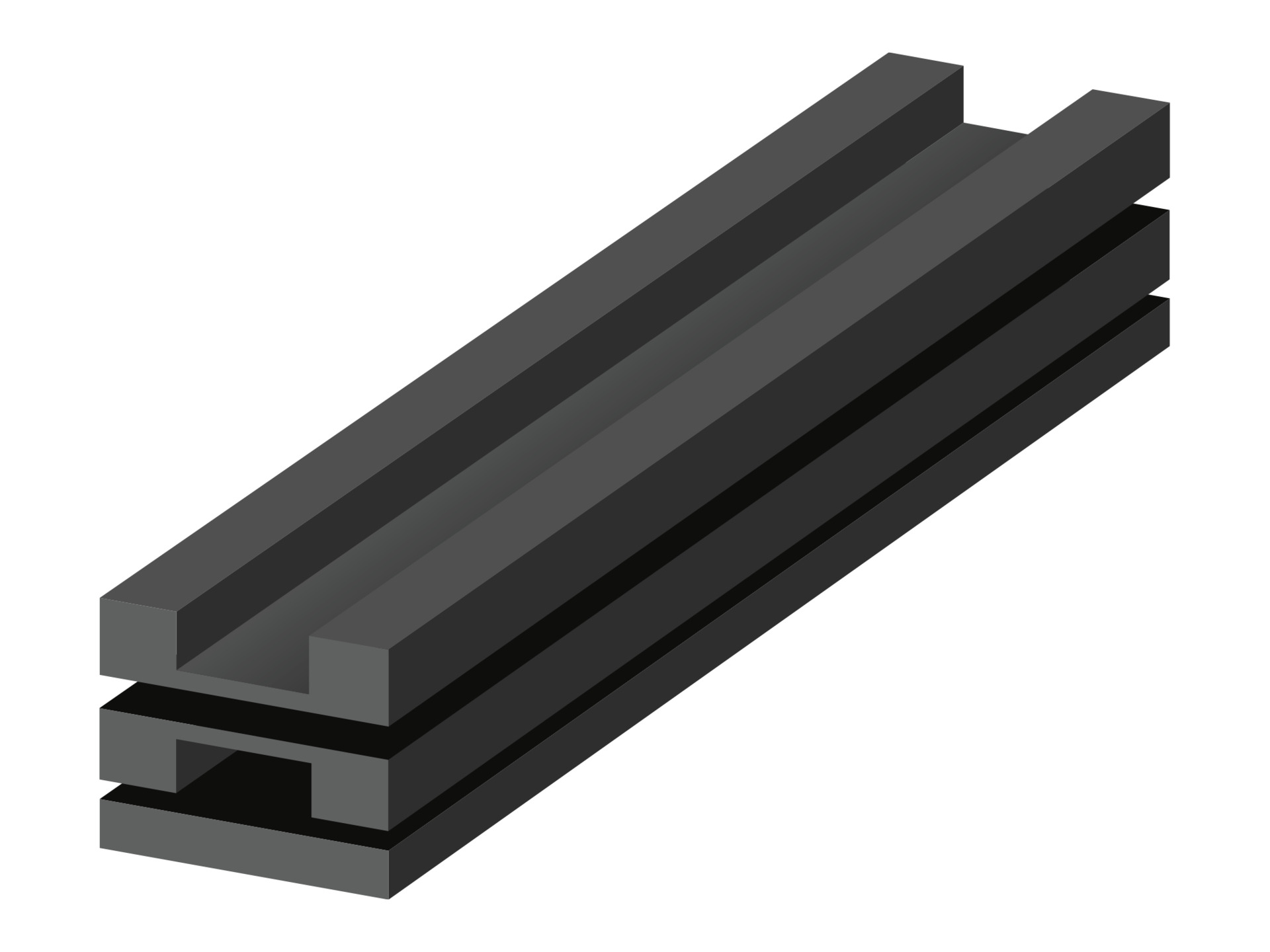 Bevel Straight Tracks C0882 Series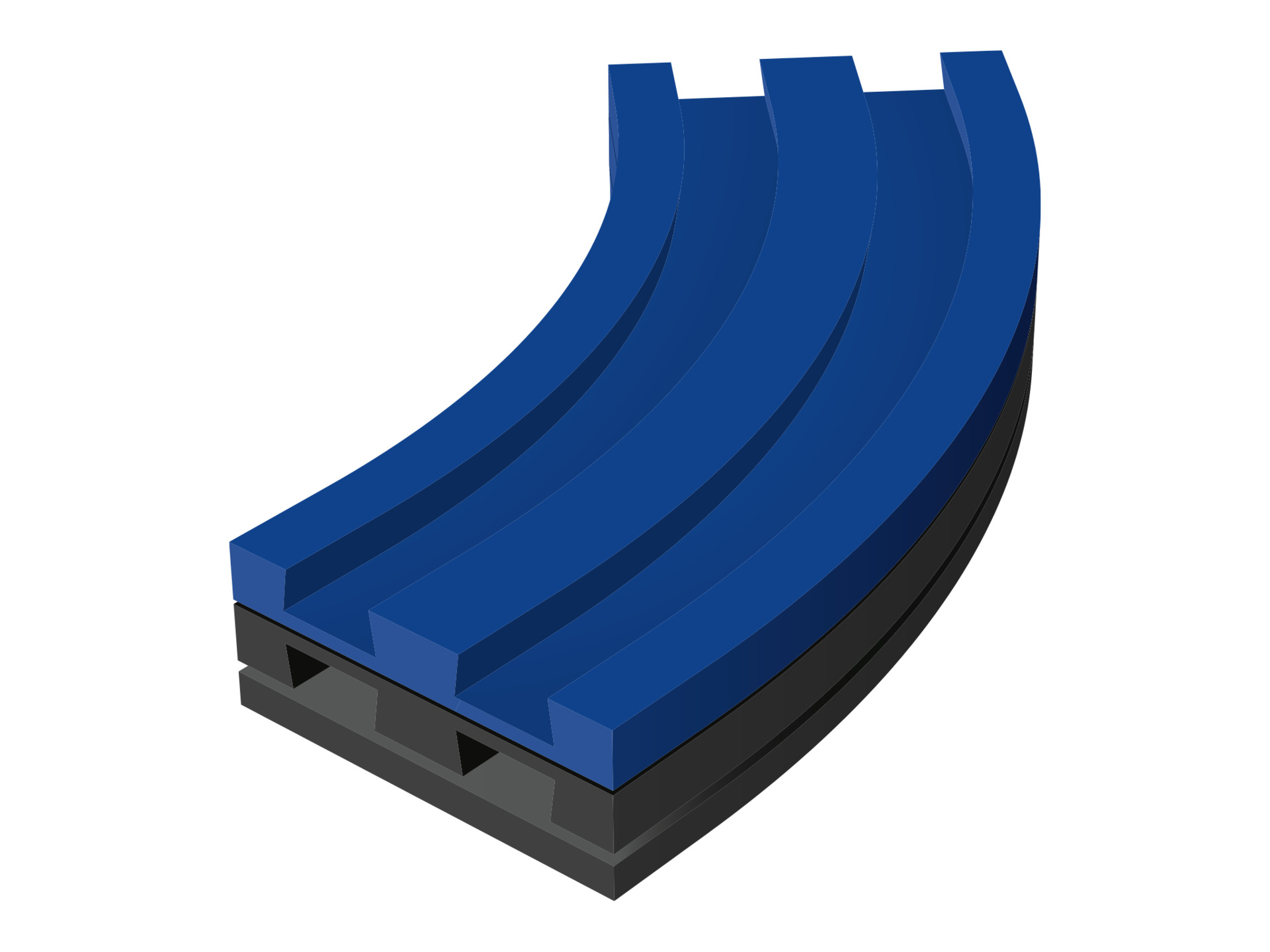 Tab Corner Tracks C0882 Series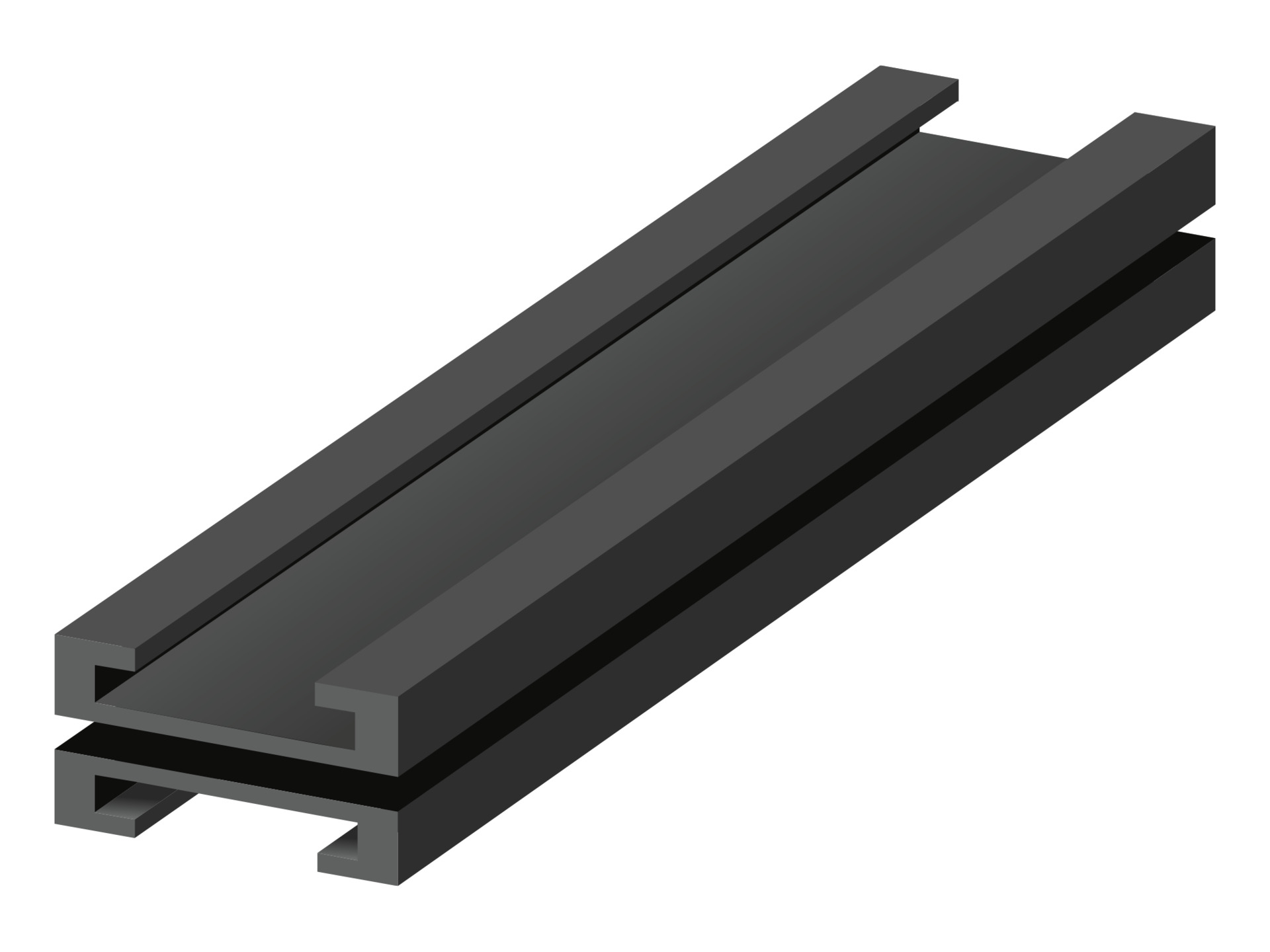 Tab Straight Tracks C0882 Series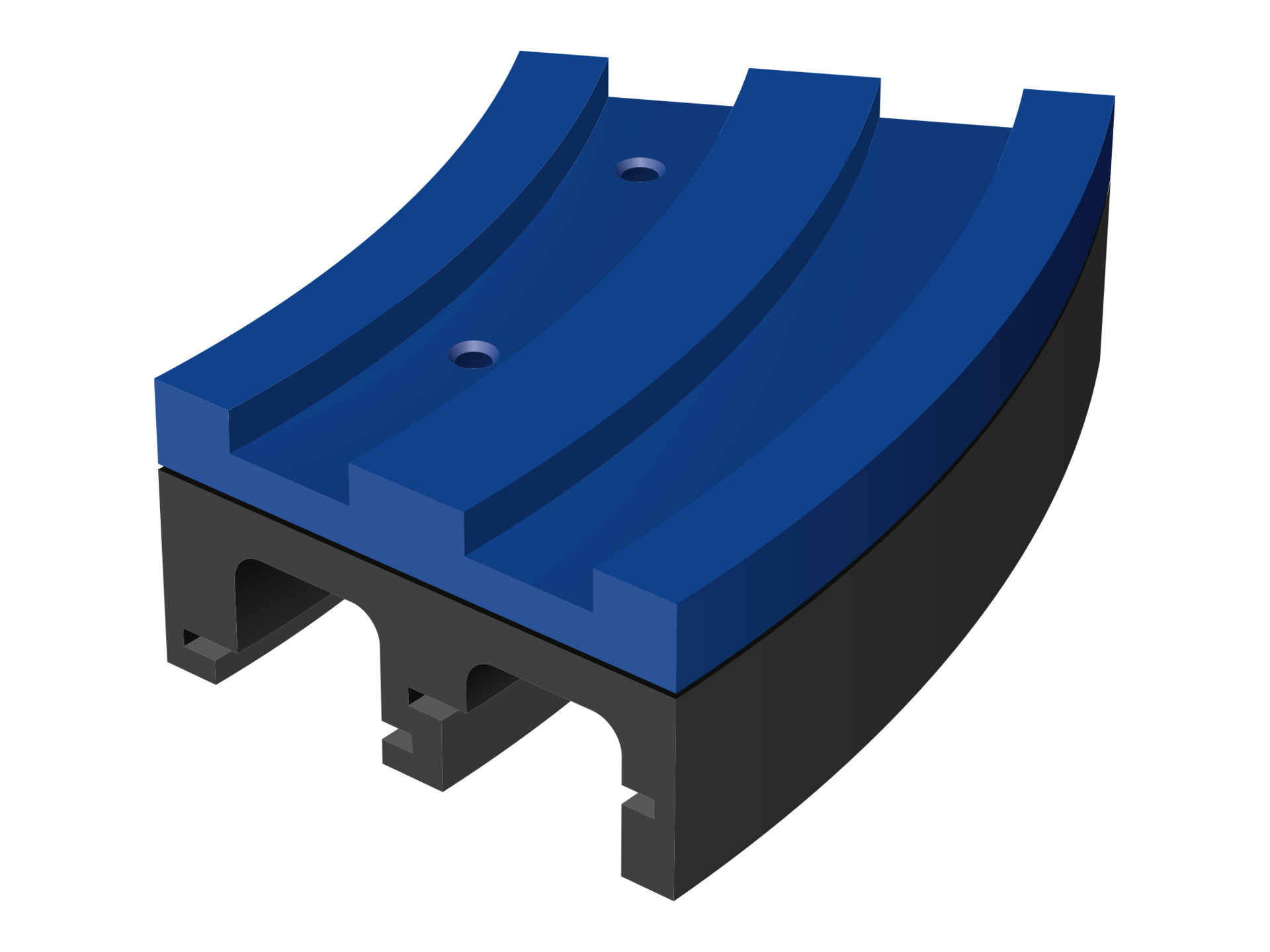 Magnetic Corner Tracks C1061 Series