From press shop to the final vehicle
HabasitLINK solutions for the automotive industry cover the full process from the press shop to the final vehicle.
The robust and high-quality modular belts are widely used in the press shop, body shop, paint shop, on skid conveyors, in the final assembly, water test, and final inspection.
HabasitLINK installations span from small and narrow conveyors to wide and long conveying lines and they do not require lubrication in order to work reliably.
Whatever your car assembly application, we can match your needs
Safe solutions for line operators
The HabasitLINK range includes plastic modular belts which have been developed specifically for the transport of people and vehicles in the final phase of assembly and quality control.

The people mover / car mover allows for efficient and comfortable transportation of the operator while providing them with a stable and safe platform. The flat working surface with a special non-slip finish provides safe movement even in the presence of fluids. Yellow side modules improve safety by ensuring proper visibility of the conveyor belt.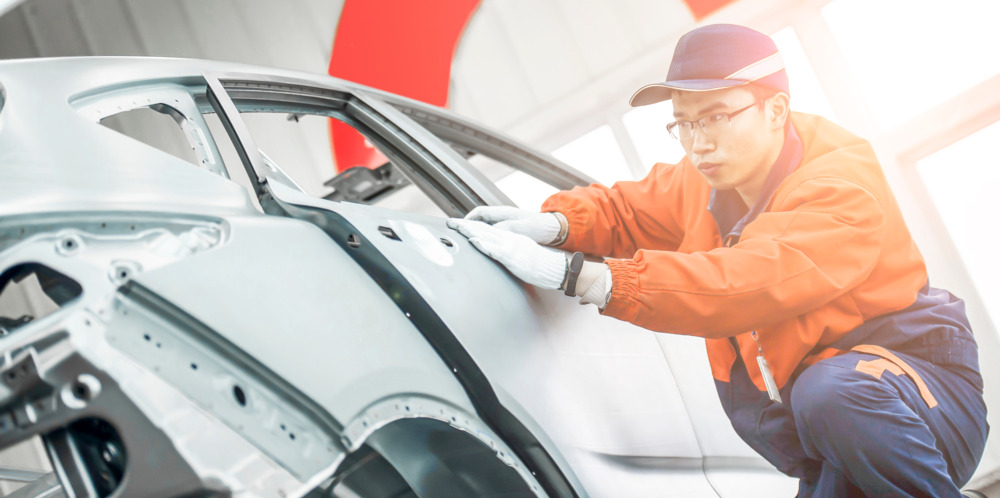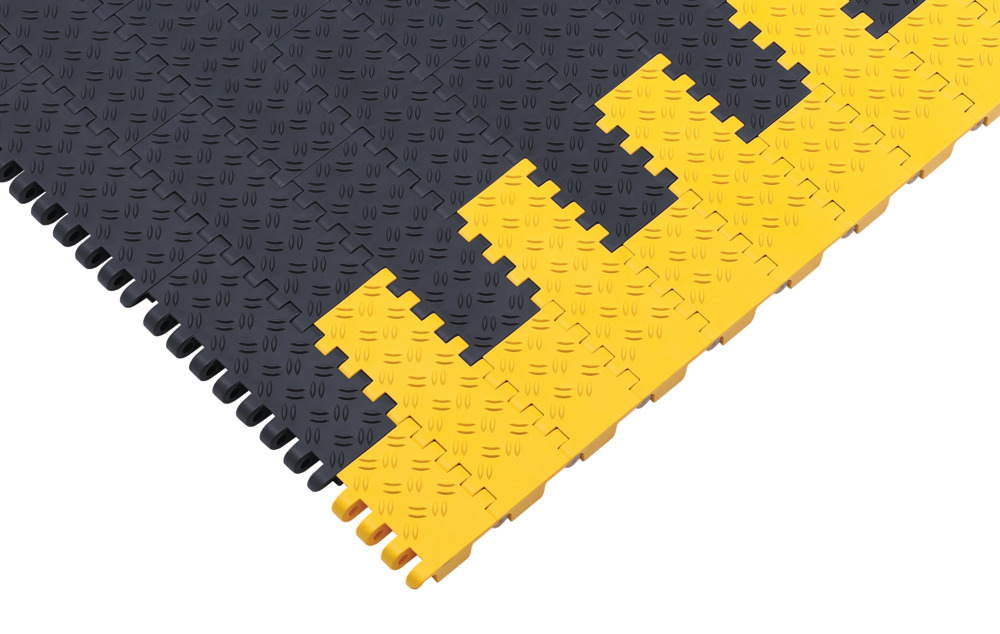 High quality materials
All Habasit plastic modular belts for the automotive industry use top quality polymers, which are silicon free.

Besides the standard materials, the HabasitLINK belting range includes antistatic, electroconductive (DIN EN 61340), and flame retardant (Cfl-S1 according to DIN EN 13501) solutions.

Chemically resistant to all the fluids and contaminants normally used in the automotive industry, these low friction materials require no lubrication, effectively reduce friction noise as well as power consumption, which also increases the lifetime of all of the conveyor components.
Strength and impact resistance
Plastic modular belts working in the car assembly applications must be able to withstand impact on the top surfaces. Whilst standard plastic materials have a good overall resistance in these conditions, some heavy applications need a special approach to keep the belt fully operative and prevent undesired downtime.

The wide range of HabasitLINK plastic modular belts includes specific solutions to enhance the belt's resistance to impact on the surface. Strength is a key factor for performance, so Habasit modular belts are equipped with reliable, thick hinges with impact-resistant design. In combination with the design, standard, and special impact resistance materials reduce the possibility of modules and accessory breakage.

While conveying the heaviest products, the HabasitLINK range includes solutions that can sustain high loads such as multiple vehicles at the same time.