Jul 20, 2020
Habasit Teams with Modo Modo Agency to Produce Award-Winning Marketing Campaign for Habasit Cleandrive
Habasit America and marketing firm, Modo Modo Agency, were recognized with the 2020 AMY Award for Business-to-Business (B2B) Integrated Marketing Campaign by the American Marketing Association (AMA).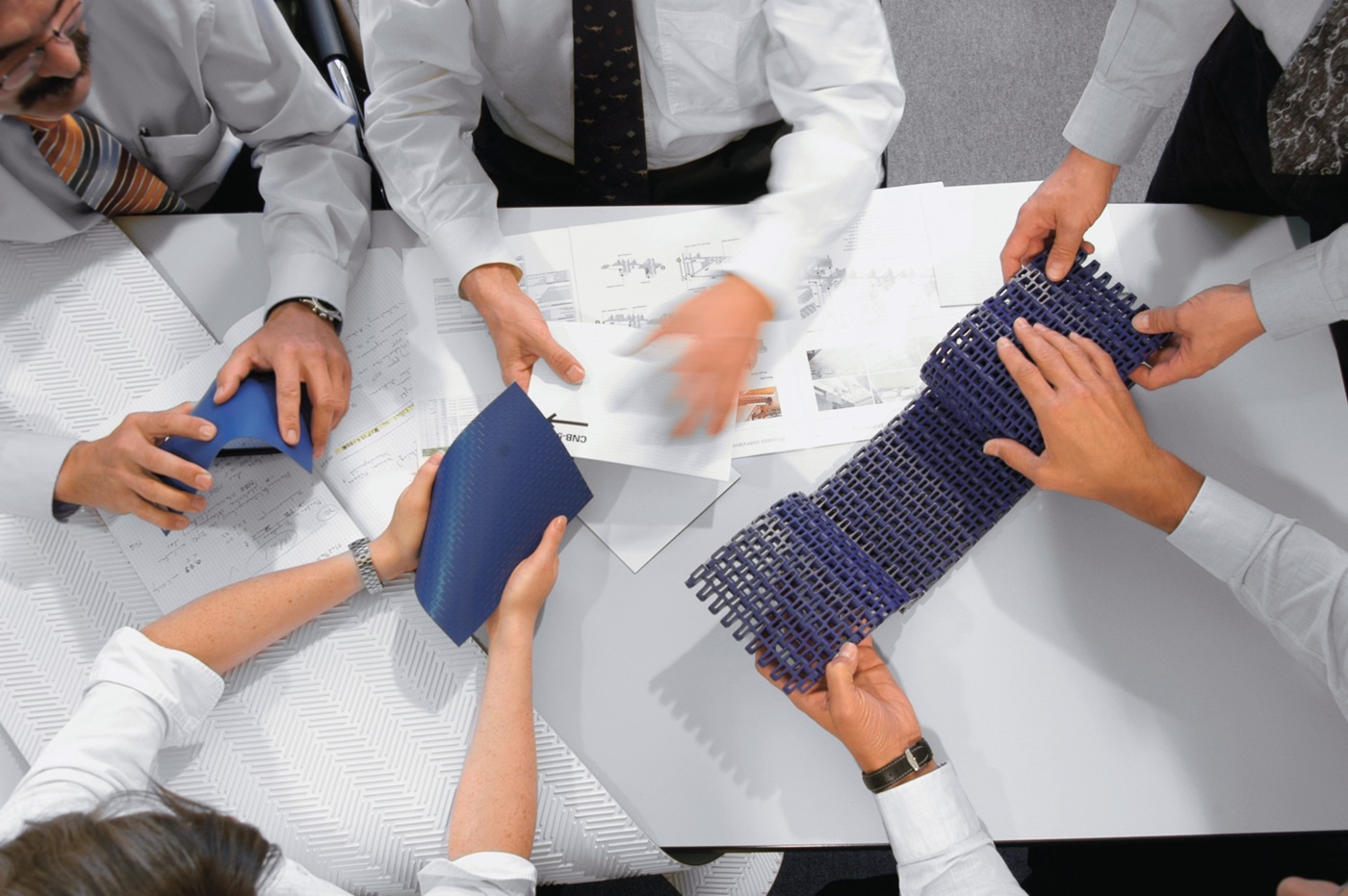 The campaign—the Line Between Farm & Table—was created in 2019 to feature Habasit® Cleandrive Lug Drive and Habasit Saniclip offerings–innovative belting solutions ideal for the safety and uptime requirements of meat, poultry, vegetable, fruit and dairy processors. The "line" in the concept makes reference to the food processing and packaging lines optimally running on Habasit's belting solutions with "Farm & Table" cementing the relevance of solutions for the exacting food industry.
The in-market appeal and performance of the campaign was among the key reasons Habasit was chosen as the 2020 AMY Award winner. Since the campaign's launch, Habasit doubled its customer leads from the food industry. The campaign included content marketing, digital advertising, email marketing, dimensional direct mail and a digital landing page with integrated lead capture through Sugar Market. According to Pam Hill, Head of Marketing and Technical Services at Habasit America, "We are thrilled with the performance of this fully integrated campaign, because it not only shows our commitment to our customers, but our ability to transition our marketing efforts from traditional methods to high-performance digital marketing. We transitioned our lead sources from only 35% digital in 2018 to 63% in 2019." Moira Vetter, CEO of Modo Modo Agency said, "We are so proud of our work with Habasit. This was our sixth win in 12 years for the AMY Award for B2B Integrated Marketing. We love B2B and even more enjoy helping organizations who have used more traditional marketing methods unlock the potential of fully integrated digital sales and marketing campaigns. We were excited to hear from one publisher, Produce Processing, that our advertising click-through rate (CTR) of 6.07% was among the highest they had ever seen." Habasit will continue expand integrated digital marketing in 2020 to a broader set of products they offer and to launch Habasit Cleandrive lug drive, the third drive system now available in the Habasit Cleandrive product line.
About Habasit
Habasit strives to help customers in improving the reliability, quality, and productivity of their equipment and processes, providing them excellent conveyor and power transmission products, systems, and services. Established in 1946 in Basel, Switzerland, the family-owned company has a global presence in over 70 countries with more than 3,500 employees in affiliated companies and service centers worldwide. Habasit provides customers with the highest quality products and comprehensive, tailor-made solutions from the extensive range of fabric-based conveyor belts, plastic modular belts and chains, power transmission belts, monolithic, and timing belts. The company's North America headquarters are based in Suwanee, Georgia.
About Modo Modo Agency
Modo Modo is a strategic creative agency that has helped over 200 firms, from Fortune 10 companies to high-growth ventures, target, capture and grow their market share through brand excellence and though leadership. We think like businesspeople, creating alignment and bridging the gaps between long-term brand goals with shorter-term brand goals including sales, marketing, channel communications, employer branding and corporate citizenship. We love the 275 awards we've won, but we measure our success on the longevity of our amazing client relationships and the uncharacteristic tenure of our beloved employees.