Perfectly smooth monolithic surface ends time-consuming sanitation
Habasit Cleandrive™ overcomes pesky debris and costly sanitation procedures for $75k in savings.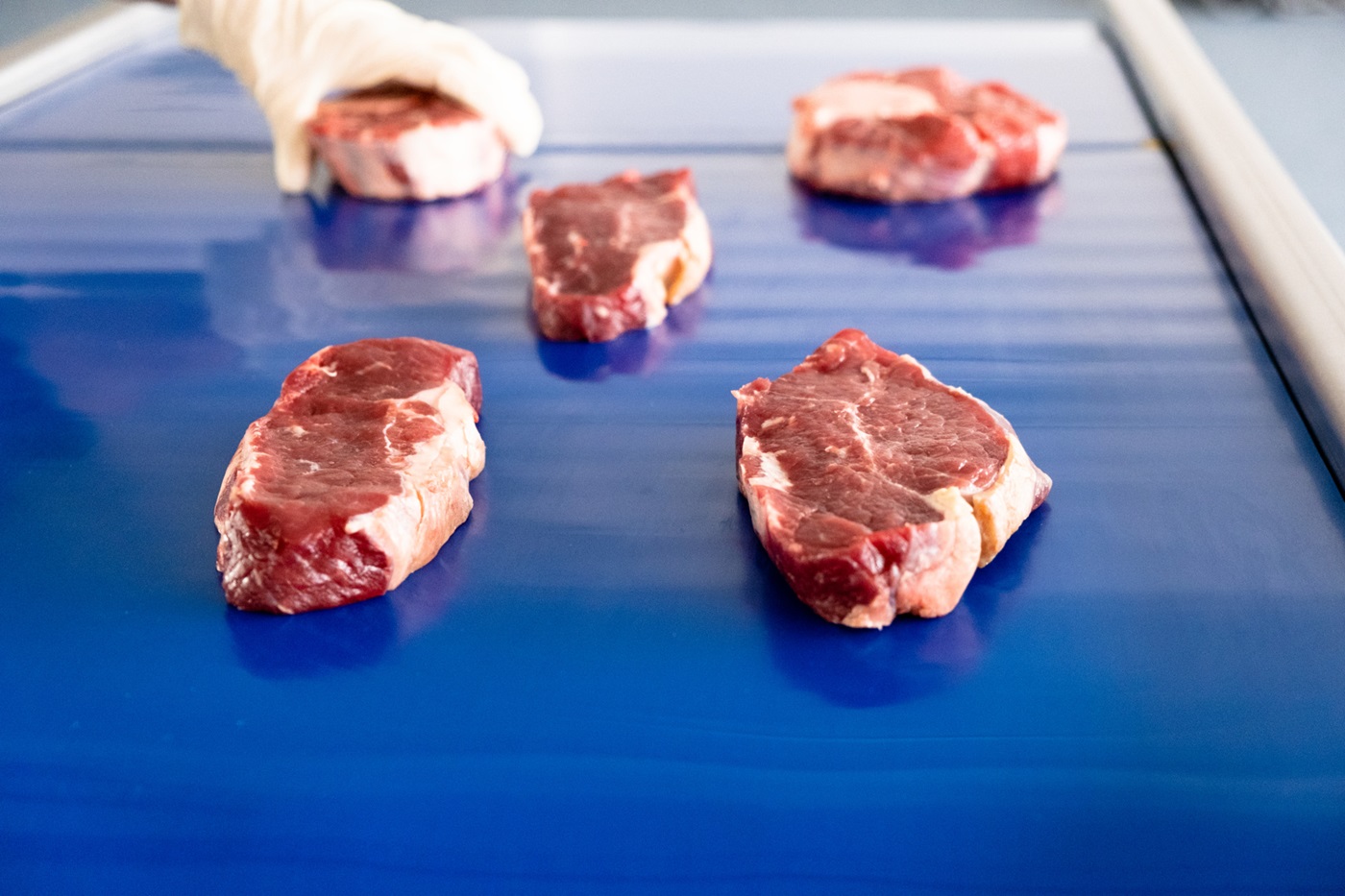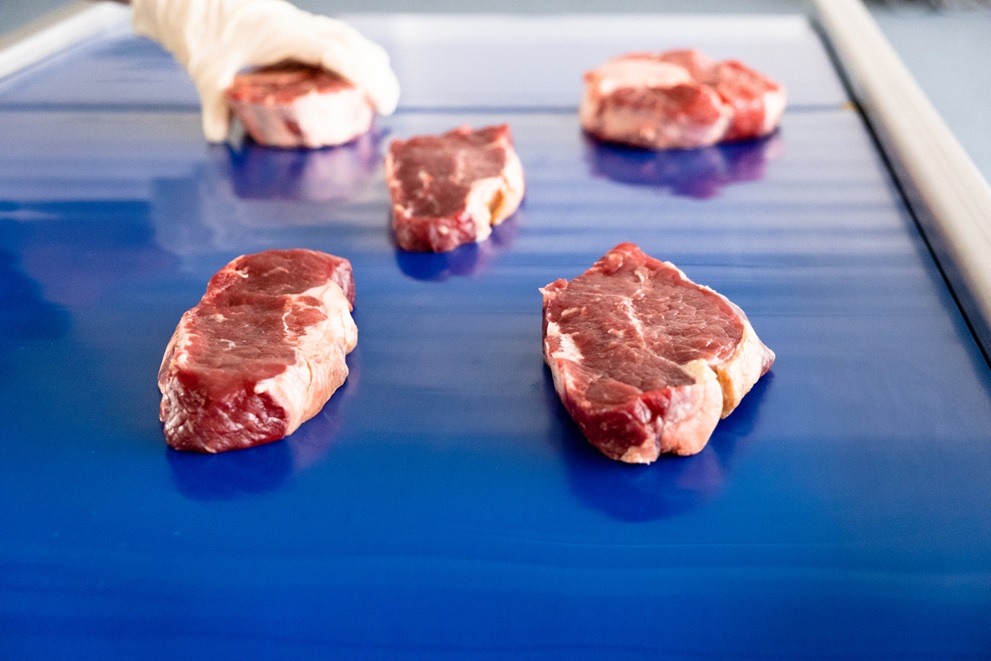 An american meat processor had a goal of cutting product waste and reducing sanitation time on an incline conveyor, where a plastic modular belt with flights carried large chubs of ground meat to a grinder for packaging. For certain meats containing smaller particles, like ground meat, plastic modular belts can make sanitation more difficult, as debris becomes caught in pockets, hinges, and hard edges. The sanitation crew endured lengthy cleaning times to remove the particles from the numerous crevices.
To accelerate sanitation procedures, the processor required a highly cleanable belt with low porosity, no crevices, and strong flights to withstand several pounds of weight. Habasit satisfied this requirement with the Habasit Cleandrive™ in 2" pitch with 3" flights. Habasit Cleandrive™ is a highly sanitary, low-tension monolithic belt, extruded for a completely closed, low-porosity, glossy surface for excellent cleanability. Additionally, the durable 3" flights were bonded reliably through high-frequency welding.
Once installed, the Habasit Cleandrive™ conveyed the meat chubs successfully without accumulating waste due to debris-catching crevices. Further, sanitation procedures quickened, reducing both labor costs and production loss.
Overall, the meat processor accrued big benefits:
• $300 in daily savings in labor and product waste
• More hygienic conveying solution, improving overall food safety
Total annual savings surpassed $75,000.
This set of processing challenges—pesky debris, prolonged sanitation, threats of microbacteria—is common in meat and poultry applications, and in many ways, served as the inspiration behind a low-tension, hygienic monolithic belt. Additional hygiene-boosting features of Habasit Cleandrive™ include a premium TPU material, rounded edges, and tolerance to aggressive chemical agents.